Homeless numbers in Canterbury on the decline
The Number of rough sleepers in Canterbury has fallen since last year according to the latest street count.
This year's counts were carried out between 10pm on Thursday 22 and 2am on Friday 23 November.
The report that was released today showed that there was 66 rough sleepers in the city.
The charity works to ending the harm caused to individuals, families and the community, by homelessness, rough sleeping and insecure housing.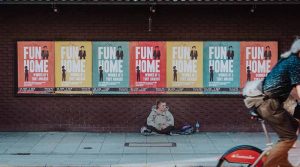 Last year, the total of rough sleepers was 73. There are now  seven less people living on the street. Vice Chairman of the city council's Community Committee believes there is still a lot more work to do.
He said: "In the past year, enormous efforts have gone into solving this problem by Catching Lives, Porchlight and the city council, working together to make the most of the public's donations and an injection of government cash after two successful bids by city council totalling £550,000."
If you need help or know anyone who needs help contact Catching Lives on 01227 464904.