Housing crisis: under 30's may NEVER own a home in their lifetime
Latest figures show that by 2020 only a quarter of 30-year olds will own their own home, and under 30's may never own a home in their lifetime.
The Ministry of Housing, Communities and Local Government (MHCLG) affordable housing supply report came after a survey conducted by The Canterbury Society amongst local residents claims that social and affordable housing are matters of great concern to local residents and students.
Statistics
The results from the MHCLG report show that 1,280 affordable homes were delivered in Kent during the financial year 1 April 2017 to 31 March 2018. This figure accounts for 15.9% of the total number of dwelling completions during last year. This is a lower proportion than that seen in England where 21.3% of all completions were additional affordable dwellings.
Within Kent's local authority districts Maidstone delivered 302 additional affordable dwellings during 2017/18. This is the highest number of all the Kent local authorities for this year and accounts for 23.5% of all additional dwellings in Maidstone.
Despite delivering the 2nd lowest number of additional dwellings, Gravesham delivered 85 additional affordable dwellings which accounted for 31% of all additional dwellings in the area.
This is the highest proportion of additional affordable dwellings of all Kent local authorities during 2017/18.
A key factor of social housing is to provide affordable accommodation to people on low incomes and because rental increases are controlled by law it means that rent is maintained at an affordable level.
The Canterbury Society
The Canterbury Society states, "Given present trends most will have to rely on the private rented sector, i.e. that marked by insecurity of tenure and poor maintenance. Local authority council housing has been decimated at a time when social forms of housing should have been encouraged and funded.
"The country needs to rethink its relationship with housing if it is serious about solving the housing crisis. Allocating more land for residential development in and around our towns and cities will help, but it is only part of the answer."They continue to stress the importance of affordable housing,
"While land has a purchase price of over £1million per acre there is little prospect of any long-term solution to the affordability crisis. More effort also needs to be directed towards the various community housing schemes that have been successful as well as the provision of high quality modular, industrialised housing structures that could be rapidly provided at relative low cost."
The Institute for Fiscal Studies (IFS) claim that over the last two decades house prices in England have risen by 173% whilst the average pay for 25-34 year-olds has grown by 19% over the same period.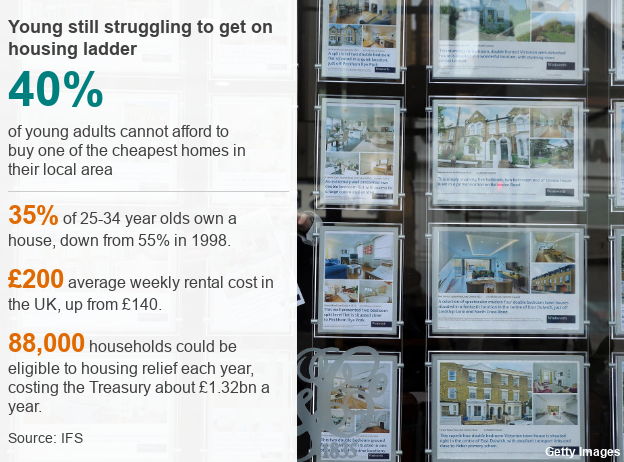 'It's demotivating and depressing'
Lola Babalola, a 29-year-old Teaching Assistant from Bermondsey, South London is struggling to save enough to purchase her first home.
Her and her husband live in a council flat and have been renting for the last five years.
"It's been one hell of a money rollercoaster, she told the Canterbury Hub.
"For young people, it almost seems like a sabotage. Just when you think you've raised enough for a deposit they go and up the bar. It's demotivating and depressing because it wasn't this hard when my parents were looking to buy ."
Amber Vellacott, 22, from Folkestone, knew she wanted to own a home before she was thirty and shared her experience with getting on the property ladder with The Canterbury Hub.
"I'd been saving up from working lots whilst at university and put bits of my loan/grant into savings as I went. This gave me a great deposit but obviously would never be enough to full out buy a place on my own, she says.
"So, I went for a shared ownership scheme and contributed to a Help To Buy ISA which helped me cover my solicitors fees etc. The shared ownership scheme means I now own 35% of my house and pay rent on the rest.
"It's a lot cheaper and better than just purely renting because I'm slowly contributing towards the repayment of a small mortgage at the same time.