Kent Police Release Advice On How To Reduce The Risk Of Burglary
Kent Police made more than 100 burglary related arrests this November.
The weeks between halloween and Christmas have historically seen an increase in burglary offences, darker evenings and people attending festive events creating opportunities for burglars.
A total of 106 arrests were made across the county, with many of the investigations remaining ongoing.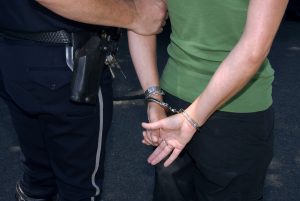 The following advice has been given by Kent Police to help reduce the chances of falling victim to a distraction burglary:
Lock your back doors and windows before answering the front door – thieves often work in pairs, one distracting you at the front door while the other tries the back;
Use your spyhole and chain and ask who they are through the door first;
Check their identification, even if they have a pre-arranged appointment;
If they leave you a contact number, do not use it as it may be fake. Find the company's number in the phone book, on the internet or on a recent bill instead. In the case of police officers, you can call 101 to check the identity of a person claiming to be from Kent Police;
If you need to get something, close the door until you return;
If in doubt, ask them to leave and come back at a more convenient time when a family member or friend can be with you.
The following advice is also known to help put off would-be thieves:
Keep keys, cash and expensive items out of view;
Use timer switches on lights and radios to make your home look occupied;
Keep gates locked and boundaries secure;
Lock away bikes, tools and garden items that could be stolen or used to break into your home.
You can also:
Security-mark items including bicycles, smartphones and laptops;
Keep receipts and serial numbers safe;
Photograph and insure expensive or unique items;
Install a safe, bolted to the ground or a wall, or use a safety deposit box at the bank;
Register important items for free at www.immobolise.com. This can help us return them to you if they are stolen and then recovered.