How is the economic strain of the NHS delaying treatment for mental health patients in Kent?
7th December 2019
Mental health has been a stigma for decades and with numbers of crisis emergencies on the rise, why are people still finding it hard to get help? Charlotte Howard investigates the harsh reality of NHS cuts.
Today is the first time in a long time you have felt good about yourself, leaning over you turn on the lamp, the orange hue of the light bulb highlights the curves of your face hauntingly. Laying in the darkness you reach across the bed in search of your phone, the screen lights up and you submerge yourself into the endless rabbit hole. Confidently you open up the camera app and take a collage of almost identical selfies before opening up social media. You scroll endlessly until you convince yourself you aren't as 'pretty' or 'skinny' as the other girls.
Then erratically, you delete the photos you took and throw your phone across the room. "You aren't good enough", "You are a waste of space, why bother?". The war in your head rages on, hate filled thoughts explode in your head like gun fire, the bullets ricochet off your skin, you need to feel it. You reach over for something sharp, anything that will take away the emotional torture. Instead you pick your phone up off the floor and call for help. Your final plea is returned with a generic dismissal: "You don't fit the criteria, visit your GP" and before they have a chance to continue the line falls silent.
I've battled with mental health for as long as I can remember, grasping at straws for help while services are being cut when I need them the most- and it turns out I'm not alone.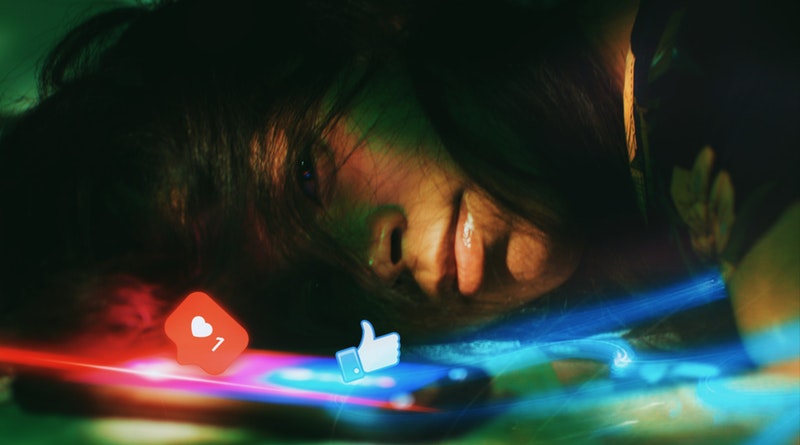 This is a daily struggle for scientific clinic worker Bernice Sargeant who has been battling her mental health for years but feels she has been neglected by the NHS.
"The consensus even from people in the mental health service is just get on with it.
"I've been under mental health services for the past 6 years. Tried to kill myself 4 times and used to self-harm constantly, even at work. I got diagnosed with borderline personality disorder, anxiety and depression but I feel like I'm being constantly shunned, I've been pushed from pillar to post and its only getting harder with cuts to the NHS. I feel like there's nowhere to turn to.
Bernice looks down at her sleeve and begins to pull at the threads as I watch her eyes fill with tears, she gulps. Unfortunately according to the trust responsible for the young children and adolescent mental health service 'CAHMs', Kent is one of the hardest hit by the excruciating waiting times with more than 150 under 18's waiting more than a year for treatment.
"I constantly get told meds won't work and quite frankly I think they just say this because its expensive for them. I feel like there is no point calling crisis teams when I'm low. I only have one form of therapy but I had to wait over a year for it and it doesn't even help.
"In my first group session, they told us we were wrong when a young girl tried to say something about the way she felt. I get that they are under pressure but I hate appointments they don't listen especially after repeatedly telling them phone calls give me panic attacks but they cant offer face to face as they just don't have the staff. They're useless basically. I got put in vocational therapy when I already had a job and I feel like most the people in the group session are there to get their benefits".

A person can look okay from the outside but sometimes mental health can be a silent killer. Am I saying that there shouldn't be a waiting list for mental health services? Not entirely, I think a priority system being implemented which would ensure that the most vulnerable people are seen first and not a 'first come first serve' outlook that neglects the severity of a patient's wellbeing.
Do I blame the system? Yes. The constant cuts to the NHS, the bureaucracy and the closures of departments across Kent are leaving the vulnerable in a place of uncertainty. I must admit, I did snap when I was told I had to wait almost two birthdays for an appointment with a psychiatrist merely seconds after I was placed on an 'urgent' list. Eight out of ten NHS trust finance directors say that funding pressures have led to longer waiting times for people who need mental health treatment, according to The King's Fund's latest quarterly monitoring report.
A consequence of long waiting lists is that many people are left unable to work due to debilitating symptoms. People's lives can change dramatically in a matter of seconds, a happy smiley individual can relapse at the drop of a hat and become self-loathing and suicidal without anyone else noticing. Without the safety net of the NHS people are suffering the brunt of the financial crisis when they should be prioritised. According to the East Kent NHS Trust, the number of emergency admissions the hospital in October 2019 increased by 6.3 percent compared to the same time last year meaning that the cut is not only putting strain on the mental health departments but the hospitals as a whole.
On average, 16 people commit suicide every single day in the UK alone, a whopping 5821 people a year. With mental health epidemics on the rise why do the Government feel the need to cut the funding to East Kent Mental Health services when they are seeing more patients through their doors than ever before-surely this means it is a priority to increase the funding as opposed to cutting it?

Liberal Democrats MP candidate Claire Malcomson commented on the issue by saying "Mental health is such a huge issue and it isn't being treated correctly right now. We would treat it the same way we would treat physical health.
"There's all these long waiting lists, in fact the average for the UK is about 4 weeks but in Canterbury that time is a lot, lot higher with people waiting on average around 9 months just for their first treatment, it is astounding.
We would employ many more professionals, doctors, teachers and police to be trained in mental health so that even if you are on a waiting list the help can be easier to access as there is so much strain on the mental health services right now.
" There are kids cutting themselves, young people with anorexia, the issue is just unseen and it is beyond tragic. We need people to be trained to see those tell tail signs right from the start, not when it is too late and we must shortern the waiting lists by providing more therapy, talking therapies are incredibly good. We need to stop people being thrown into police cells because of an awful crisis and just help them. The funding for this would come from the penny and the pound pot."

"I felt like even though I was physically alone with my battles, I actually had an outlet and it really helped me."

—Sarah Bryant
In a world where social media is the pinnacle of controversy, many people are turning to online outlets to vent their emotions and create 'movements' such as 'UOKM8?'. The campaign successfully reached over 1.8million people raising awareness of mental health illnesses between men after it was announced that suicide was the biggest killer of men under 45. The poll revealed that 37% of the people viewing the content had considered taking their own lives.
As Ian Moore, from TheLADbible Group said:
"Around half of all British men between 18-24 follow TheLADbible and I believe that by opening up our platform so our audience can talk about these issues, we can persuade young men to give themselves permission to talk about the feelings of isolation, anxiety and depression that they currently keep secret." Similar campaigns have swept the nation and led to thousands of pounds being raised for mental health charities. Does this mean that social media could be the answer?
Understandably the internet is a great way to share your progress but also as a great way to express yourself freely without the anxiety of being face to face with your peers. The possibilities online are endless, with users connecting and sharing their personal struggles with the quick click of a button you are able to discover people going through the same struggles as you without having to suffer the excruciating wait of NHS support groups. Not only is the online world a great source of connection for many facing battles with mental health but it is also an opportunity to source information by learning from the journey of others, after all, practice makes perfect.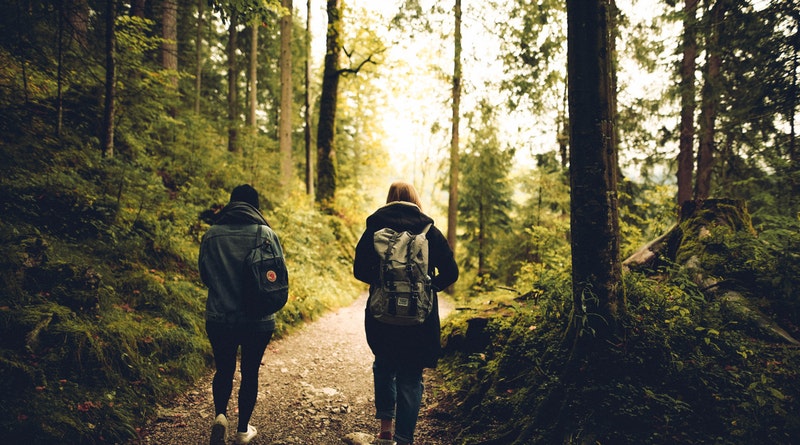 Sarah Bryant is a mental health advocate and fitness instructor who has taken the lack of services into her own hands by starting a 'walk for mental health' campaign in Kent.
" I felt like even though I was physically alone with my battles and social media was a blessing. I actually had an outlet and it really helped me.
" I decided to start a group which initially started as a Wednesday Walk and Talk, and I put it on Facebook to make the community aware that mental health affects everyone no matter the status. We walk approx 4 miles. We all talk about anything exciting that's happened, any sadness that may have occurred, things that may have angered us, to generally lifting each other up and giving each love and support. We laugh and can just be ourselves, without judgement, and no one talks about what was discussed outside of the group. I'm looking for a sponsor to get everyone hoodies too. A sense of belonging, a reason to get up and go for a walk with all walks of people, and four legged friends.
Sarah smiles and starts flicking through photographs of the group on her phone, very obviously proud of the movement and the positive impact she is having on the local people.
"After suffering a mini stroke back in August 2017 I made a decision to change my lifestyle. After losing my first 3 stone I set up a gym club, we exercised together for an hour and then we would have 'chats on the mats'. A circle of trust, being aware of ourselves and building confidence.
"Then this March I lost my venue, so we trained outside, and then the idea of the walk began. This has now grown. My mission is to help my community, give back to people who need it, as I need it too.
You wouldn't think the glowing woman in front of me had faced such a difficult struggle. It goes to show that not all cases of mental health battles are visible at first glance which makes it even more important to tackle the financial crisis.
"I personally need that morning walk and talk, the evening walk and talks, I need to interact with different people, to be grateful for every minute of the day, to know that I am blessed with my life, and to make sure other people realise their value and worth. It's a tough one, I still have my dark days, but I am trying to stay positive, this is how I see it.... The winter is the chance for the earth to rest, lay dormant for a while, until it's ready for its rebirth."

Not only are the patients being shunned but immense strain is being placed on the mental health teams in Kent who have experienced first-hand the financial cuts and the ever-growing weight of having to overcompensate. According to the Kings Fund Trust around 15% of mental health funding is being 'lost in the system' and means that some of the third party trusts aren't being provided the sufficient funds needed to carry out daily routine. Jasmine is a counsellor for a primary care mental health service called (IAPT).
" I work with step 2 clients mainly at treatment and assess step 3+ clients. The cuts have meant that there are fewer staff dealing with an increased amount of workload and pressure which is difficult from our side when dealing with those in distress. Our service has tried to overcome some of this by introducing an online booking system which cuts out some of the admin time so that we have more time and availability for our clients. It also has meant that the wait times have shortened a bit because people are able to book themselves in."
"I genuinely believe that the cuts to the NHS is delaying treatment for patients and causing a backlog."

—Mekella Mehmet-Yesil
This is something health care assistants shouldn't have to do but have been left no choice to make compromises to ensure the best care is given to those in need. The impact of slow funding growth on the NHS mental health providers is seriously hindering and restricting their ability to provide services efficiently. A recent briefing paper by the NHS Confederation and Health Education England provides an overview of changes in the NHS mental health provider workforce in England:
Recent years have seen a welcome growth in the number of psychiatrists but lower rates of trainees progressing through training, particularly into higher specialist training. Most notable is the decline in nursing staff, with a 13 per cent reduction in full-time equivalent mental health nurses between September 2009 and August 2017.
Jasmine adds:
"So we are trying to put steps in place to make the best of the difficult situation. The clients who come under step 2 are generally mild-moderate depression, general anxiety, panic and phobia
And we usually offer them low-intensity CBT (aka Guided self-help) if it is suitable for the individual
We usually diagnose these using standardised, evidence-based questionnaires - they give us a scale of how severe it is, as well as speaking with them during the assessment to gain more information on their personal circumstances. A person can refer themselves online using Thinkaction's website if they live in west Kent, Ashford or Canterbury or go to their GP who can send a referral to us. They can also call the service if they have no access to the internet
And it's adult mental health so only people aged 17-18+ that we deal with but even for that demographic the wait times are alarmingly high, increased funding would overthrow the whole issue but right now we just have to make do."
Mekella Mehmet-Yesil is the CEO for Health Screen UK and a researcher for Public Health England and strongly believes that young people are facing the brunt of a much wider, political issue.
"We have staff but not all are mental health professionals so naturally funding will help a specialist team department and will help speed up the process between diagnosis and treatment. Right now, we are in desperate need of new protocols and a whole new approach to mental health. The current government work very old fashioned and I genuinely believe that the cuts to the NHS is delaying treatment for patients and causing a backlog. The next step would be contingency plans, attacking the issue head on as opposed to tip-toeing around the issue, followed by action plans. Not the current UK average of 14 weeks wait for counselling which I know is a lot higher in some Kent boroughs and it is increasing for young adults yet the average age for a mental health diagnosis is 14-25 years old.
The harsh reality is that GP's will usually prescribe Prozac 90% of the time because it is cheaper and faster than counselling and other therapies but is almost always un-successful.
That's the safe truth, they are not helping the underlining issue because they are put in a financial position where they can't and it isn't their fault.
Society has made younger people more inferior, doubtful, not confident and it's really sad to see believe me. It's at breaking point.
The patients I see are the ones that have been referred, on meds, overdosed, committed offences, got hurt through gangs, or involved in a transitional change. The figures currently stand at 59% waiting to be sectioned, 12% sectioned already, 21% refusing to take meds, 9% suicidal watch, 4% transitional and 5% CAMHs . A few slip through the net which are sometimes placed in custody, we actually had two people come into hospital tonight in cuffs and it actually costs more to treat these people then it would if we had helped them in the first place. The cuts have drastically changed the waiting times in A&E and its so tragic."

With healthcare professionals backing the claims it is almost impossible to ignore the crisis. With young children and adolescents being hit the hardest by the cuts, surely it is our duty to rise up against this heartbreaking epidemic.
We need to make sure that we are looking out for those who are slipping through the cracks, including those with nowhere to turn and no support available – I could have been one of them, but I was lucky. Doctors, nurses, patients and vulnerable people are wrestling against the constraints of Government funding in order to give and receive the level of treatment they deserve. Ultimately the backlog of patients is becoming an issue in Kent with Canterbury being the most catastrophically affected. Luckily much a like myself, people are managing to find their own coping mechanisms but where is the safety net of our NHS when we need it the most? With funding cuts being targeted at mental health departments more than other sectors it leaves me to believe that the Government just doesn't see mental health as an equal to physical trauma.
The matter of fact is, if you want help? Get in line.
In the UK, Samaritans can be contacted on 116 123 or email jo@samaritans.org. You can contact the mental health charity Mind by calling 0300 123 3393 or visiting mind.org.uk.