Down but not out: How hard has depression hit cricket?
14th November 2019
Mental health in cricket has increasingly been in the spotlight in recent years with many high-profile players speaking out about the traumas they have suffered. Johnny Amos investigates whether enough is being done to help players who are struggling with the mental-side of playing in the professional game.
At any level cricket is essentially a team game based on individual performances with players assessed on how they do individually rather than as a team. So, the game can feel very lonely at times. When bowlers reach the start of their run up, they are the only one who can bowl the ball and when a batsman is at the crease, they are the only one in control of their own innings, if you are out, you are out. The most recent game which has shown how mentally tough the sport can be is the 2019 World Cup final between England and New Zealand at Lord's. Martin Guptill needed two runs off the last ball to win the final for New Zealand. He was left with tears running down his face when he only managed to get one which handed England the trophy.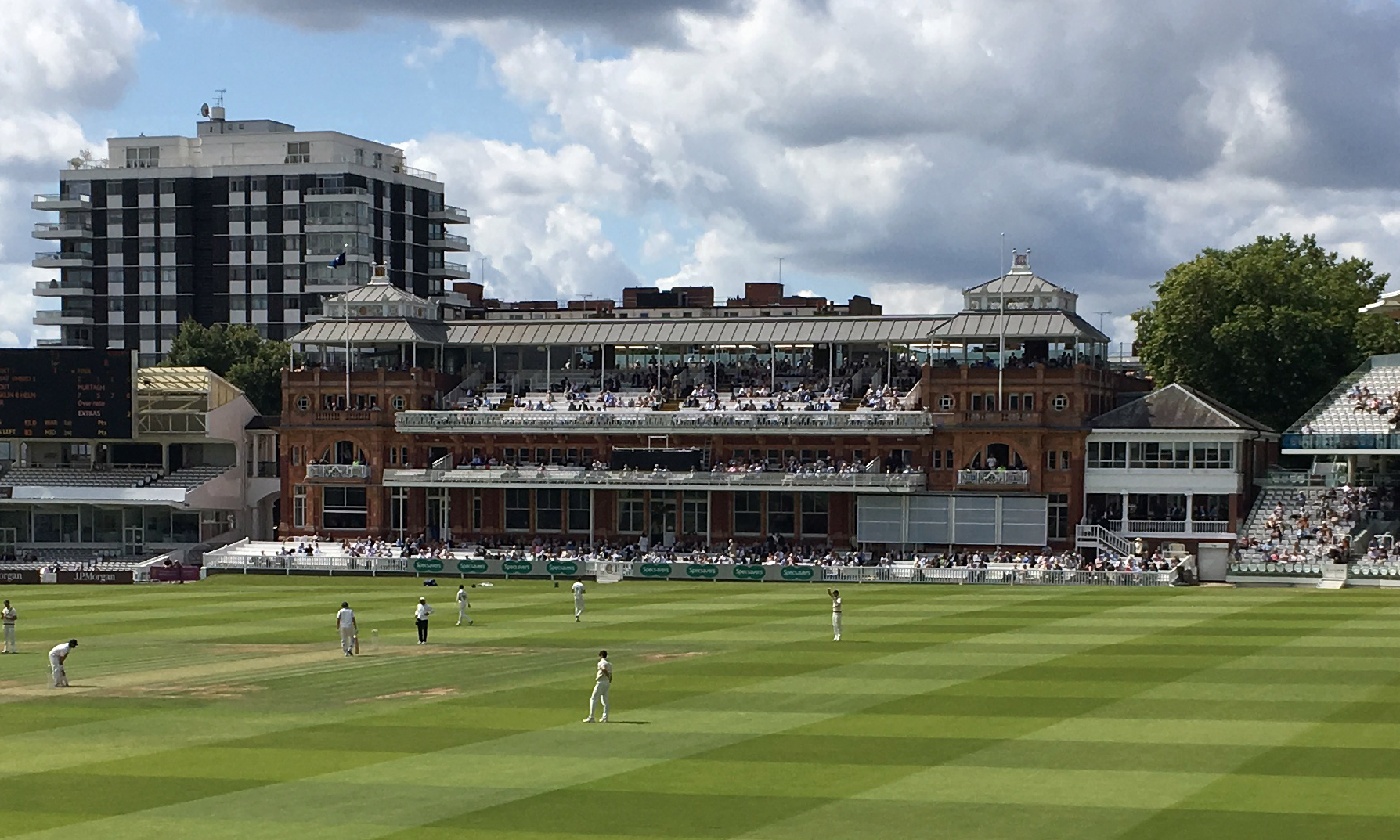 Cricket is often thought as not the most physically testing sport. However, the game is very demanding mentally, especially the longer format of the sport, Test cricket. With the sport being so mentally challenging, the Professional Cricket Association (PCA) recommends that pro cricket players speak to a sports psychologist at least once a month. This is to help them with any struggles they are facing, and to help prevent people leaving tours early because they are suffering mentally. It is common to see people leave international tours because of physical injuries, but not so much when people are suffering with mental struggles. However, Jonathan Trott left England's tour of Australia in 2013, because he was battling a 'stress related illness.' Trott spoke to The Guardian about how he was struggling after the tour of Australia and he said: "I considered driving my car into the Thames or into a tree. That way I could get out of the ordeal."
Sports psychologist Alex Brunetti-Leach believes that when a player is out of form this is when their mental struggles become more apparent.
"It's a game where you have to stay focused and maintain a high level of concentration for a longer period of time than most sports, which itself is very challenging and mentally demanding," he said.
"When batting you have to remain focused and make a number of decisions within less than a second, whilst executing a skill with a degree of difficulty. Similarly, when fielding you have to remain fully focused and easy to react to the ball for an extended period of time which is very draining.
"Professionally, this is heightened and further influenced by the pressure to perform, social media pressures, being away from the family especially as a younger athlete or with a young family. "
A recent documentary 'The Edge' directed by Barney Douglas, highlighted how the England team struggled with managing mental illnesses whilst Andy Flower was head coach. When Flower took over in 2009 England cricket was in a bad place, they were seventh in the Test rankings, but Flower was looking to change that. During his reign, England achieved some incredible things such as beating Australia in Australia, beating India in India and they even managed to do the one thing they set out to do when Flower took over and that was to be the number one Test team in the world. However, they did this by dropping people in the most ruthless of fashion. Steven Finn was dropped mid 2010 Ashes series even though he had been one of England's best bowlers in the first three Tests. Finn recalls the moment as 'one of the most confusing moments of his career' in the Edge documentary.
However, England's glory days did not last for as long as they hoped. With a crushing 3-0 defeat to Pakistan and a 2-0 thumping from South Africa both in 2012 meant their time at the top only lasted for a year. After this the cracks in the foundations started to show. Kevin Pietersen, arguably one of England's best ever batsmen, was dropped from all formats after he was caught texting members of the South African team telling them how to get his captain Andrew Strauss out. There was also a troll twitter account set up called 'KP Genius' which made fun of Pietersen, it was believed that some of the England cricket players were involved with the Twitter account. Pietersen told 'The Edge' that it made him feel so 'low' and he described that he was 'desperate to pick up an injury' so this way he wouldn't have to play with the people he believed were trolling him on twitter.
Social media can have a profound effect on any sports player's mental health. Platforms like Twitter give people the space to express their feelings about pretty much anything, and some cricket fans do not hold back. Many English sporting athletes have experienced abuse over social media. Sports psychologist Brunetti-Leach believes what people put on social media can have some 'repercussions' on Athletes' mental health.
"Social media in particular gives everyone a chance to express themselves with the comfort of a screen in front of them, reducing the humanity behind the comments one would make and it is very easy to forget that what you can say can influence another person," he said.
"Some of the high-profile cricketers such as Pietersen, James Taylor, Shane Warne and Trott all had a mass media following, of which the repercussions of social media's involvement was expressed by the athletes to be really detrimental to their mental health."
Some professionals have decided not to use social media. Former England captain Sir Alastair Cook spoke to the Belfast Telegraph and said: "I do deliberately ignore it because I'm not on Twitter or Facebook. I try to speak to people rather than pushing keys on a keypad."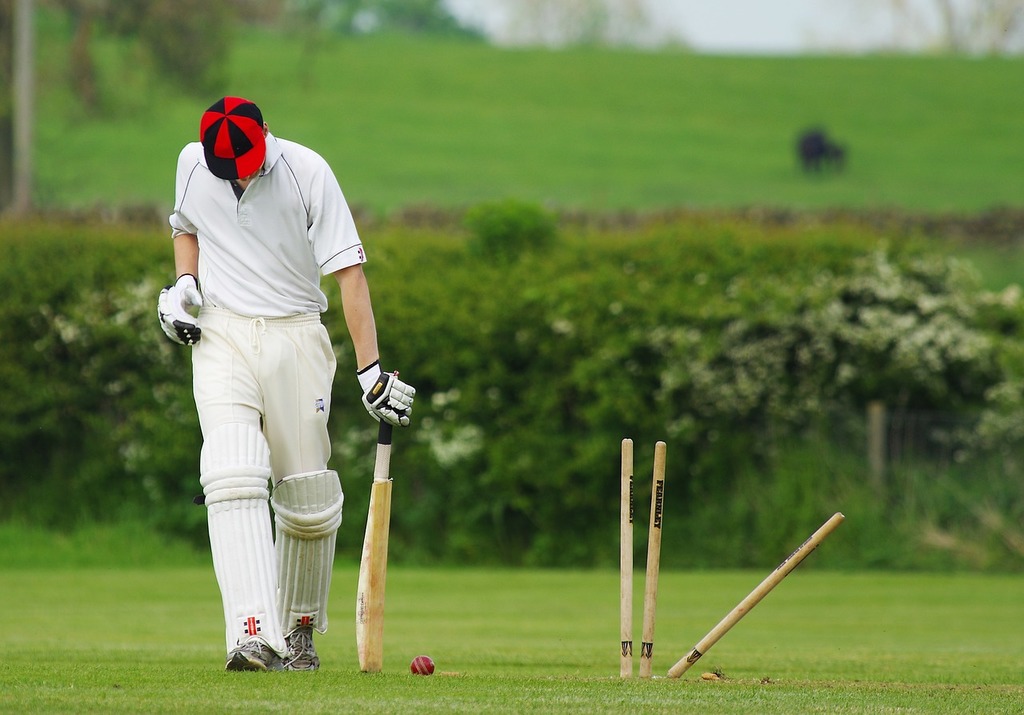 The hardest thing about being a coach is that essentially you are reliant upon other people to define whether your job is a success or not

— Tom Huggins, Essex Cricket Club batting coach
With the professional game's schedule becoming ever more demanding, some international players can spend up to 44 weeks in a hotel a year. This can have a negative impact on a player or coach's mental health. Essex Cricket Club batting coach Tom Huggins believes that being a coach can be mentally challenging. He said: "You can work with players as much as possible, but ultimately once they cross that line there is very little you can do. The hardest thing about being a coach is that essentially you are reliant upon other people to define whether your job is a success or not. This has its own pressures and it does take its toll.
"There are a lot different pressures because you are responsible for the preparation of players and therefore their careers as well. Players have the stress of playing for their careers and as a group, coaches make decisions about these players which can change their lives."
Huggins also believes that you need to be mentally strong to become a coach. He added: "Cricket is unique in that for six months of the year, you spend almost every minute of every day with a group of players and support staff and that in itself can bring added pressure, especially if teams are underperforming. You definitely need to have a sense of humour and the ability to reframe things to remain as positive as possible, especially in front of the players."
Kent wicketkeeper Ollie Robinson describes playing for the county, as one of his greatest achievements but also highlights some of the struggles the professional game can bring. Due to Robinson sometimes playing second fiddle to Sam Billings, he doesn't always make the first team. He understands why that is but admits that it can feel 'frustrating' but says: "It's not the greatest feeling but it motivates me more to get back in and prove people wrong. Some people however, do react differently.
"We have an option to speak to a psychologist if we feel it is necessary and he comes down once a month or so for a catch up. Also, the PCA offer a lot of support for mental health. I think it is good to see sports psychologist because if you can realise a situation yourself you learn to deal with it better and recognise the situation quicker."
I wanted it to rain everyday because I didn't want to put myself through the torture of playing

—David Nash, former Middlesex wicketkeeper
The mental health issues people face do not go away when players hang up their spikes. Ex-Middlesex cricket player David Nash played his last professional game in 2009. He believes that players of his generation found it harder to talk about their struggles because fellow players may judge them for speaking out.
"I kept my struggles from my team-mates and support staff. It has always been there, but no-one spoke about it because if they did, they would have been looked at as weak," he said.
Nash also believes Marcus Trescothick needs a lot of praise for his work and how he has made it easier for professionals to open up and seek help. He said: "I think the fact the Tres (Trescothick) came out and spoke about his issues and his problems helped the likes of Harmison, Trott, and even Freddie (Andrew Flintoff) speak about their troubles too.
"It is common and it can hit at any time and unfortunately cricket gives you that. I lived with it for around five or six years. I just wanted it to rain every day because I didn't want to put myself through the torture of playing or the fear of failure and letting my teammates down.
"When it hit really bad, I faked a hamstring injury for about four or five matches so I didn't have to play."

The biggest thing is players actually admitting it to themselves

—Neil Dexter, former Middlesex captain
This isn't the story for every retired cricket player. Former Middlesex captain Neil Dexter, who retired at the end of the 2019 season, said that he knew his time was up and if he had of signed a new two-year contract it would have only been prolonging the 'inevitable.'
"The PCA offer you mental support throughout your life. I'm still in touch with our PCA rep, even though I never suffered massively. They don't just offer mental health support they help you with things after your career, for instance IT courses," he said.
"I suffered a little bit with anxiety which may have been from cricket but it may have also been a bit more personal. With me losing my brother around eight years ago I've tried hard to not let cricket get me down too much. The biggest thing is players actually admitting it to themselves when they are struggling. When you play competitive sports there are egos that come in and you probably normally think you are a bit tougher than you are.
"Retirement is still quite new for me but it has always been a concern of mine when the time does come."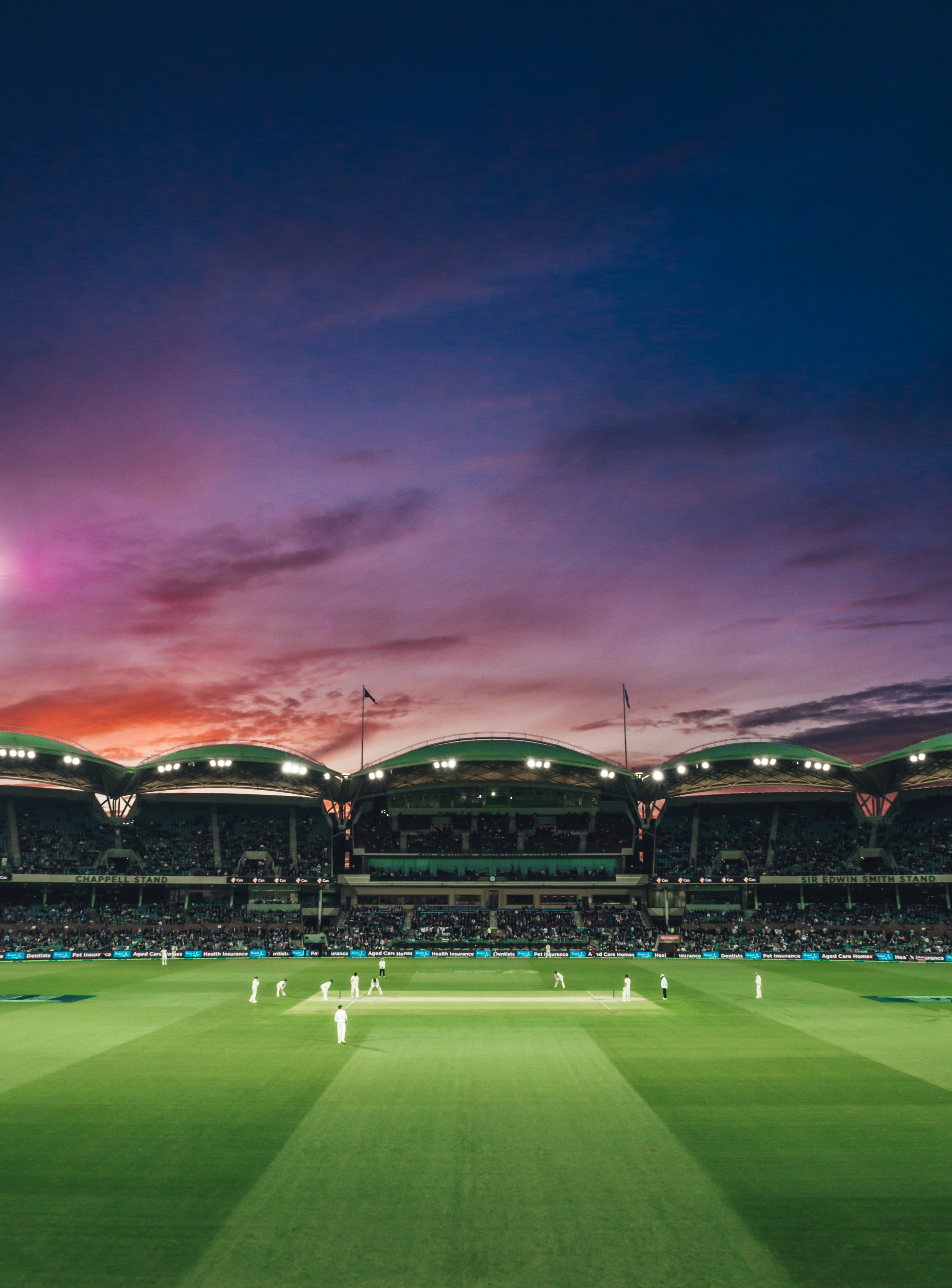 It's the first step on the road to potentially playing for England

— Emma Quinn
Every child has their dream job for when they get older and for some it is to become a professional cricket player, and even from a very young age so much is demanded of them, whether that is training, fitness, or strength and conditioning. So why do parents put their children through such a gruelling process?
Emma Quinn, from Sudbury, Suffolk put both of her children through minor county trials. She said: "It's the dream of every sporty kid like mine to represent their county. Something to be proud of for even being nominated for the trials. It's the first step for potentially playing for England. A hefty ambition but why not aim that high? From the very beginning when the boys were in the junior section at Sudbury Cricket Club the pair anxiously awaited to see if they had been nominated for the trials, and subsequently if they had been successful and achieved a place on the squad. It was mostly disappointment but they both remained hopeful for the following year."
After a few weeks of trying one of Emma's sons managed to make it into the Suffolk squad. But his experience did not go as well as he would have wanted it too. She was left feeling let down by the way her son was made to feel like an outcast. She said: "My son was 14-years-old at the time. We can look back on it now and see it as a learning experience which made him stronger and tougher, able to hold his own and blend in.
"He wasn't given much chance to play and he was subjected to verbal suggestions that he wasn't good enough by team mates. This did have a negative impact on my sons mental health. But it taught him not to give up and that he should stand up for yourself and others. He regained his confidence over the next year or so with the support of his local club Sudbury and after being spotted by County Coach Andrew Squire he is now in the U18's county squad and beaming with confidence."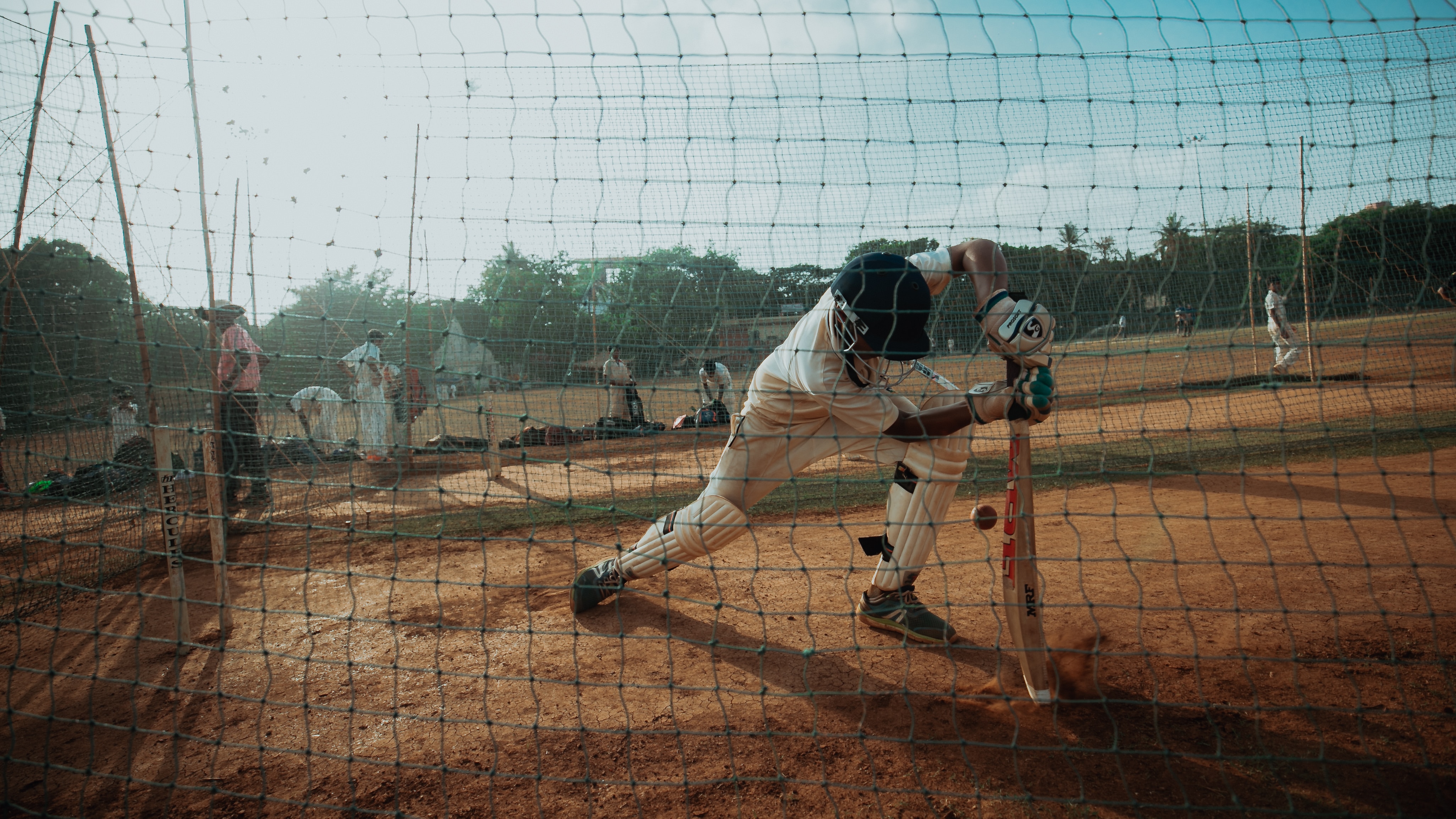 Cricket is 10% physical and 90% mental

—Tom Huggins, Essex batting coach
Coaches play such an important part in players careers. They can spend hours giving batsmen throw downs or help a bowler with their action. But one thing they struggle to do is help a player train mentally. Essex batting coach Huggins believes that a player has to have 'confidence' in their own mental ability in order to achieve. He said: "In my opinion, there is a certain level of skill which needs to be reached, but once this has been reached it is down to the mental strength of the player to be able to execute these skills at the appropriate time.
"It is very hard to train the mental side of the game because no training compares to the game situations that players find themselves in. I have always worked on the premise that players need to trust their instincts and their practice. The more players know their games and their techniques and have trust in this, the more likely they are to remain calm in pressure situations," he said.
"There is a saying that cricket is 10% physical and 90% mental. I believe this to be correct. Especially because the game is about decision-making, if you make good decisions you stand a chance, if you make poor decisions then it becomes a lot harder."
The English media is known for hard it can be on sporting professionals, one day you can be the best player ever but if the next game you underperform you are back in the docks. But does the English media need to take a step back before publishing articles to see if what they are writing can have a negative impact on a player's mental health? Adam Williams, who covers cricket for the BBC, believes that journalists are becoming ever more conscious about what they write.
"I think there's a lot more appreciation and awareness out there certainly amongst the journalists, about how to have a conversation about these kind of incidents and how they can effect professional sports players. Across the board of sport, you see these stories where professionals are constantly under the microscope of how well they are playing in their game and the pressure to perform. I definitely would say the subject is out there and it is at the forefront of a lot more peoples consciousness."
The media here is far too harsh

—Neil Dexter, former Middlesex captain
Ex-Middlesex captain Dexter played professional cricket in England for nearly 13 years and believes that the media still has a long way to go in order to stop adding to the pressures of professional sports players.
"I think the media add to this. Obviously the further up you go the more under the spotlight you are. If you look at the England players alone, the media here is really big and when things are going well you are the best player in the world, but the next day if you don't perform you are the worst player and they just shoot you down," he said.
"I really think the media in England is a tough one. When you look at all of the previous England captains, they all have been absolutely nailed, which to me has been far too harsh and that is why as time goes on, I believe there will have to be a different captain for every format just to take the pressure off the captain.
"I think the media here is far too harsh. You can never escape it. But, being a sportsperson, it is something you learn to live with."
With the heightened awareness about mental health and the way Trescothick was so open about his issues in that respect, it helped other professionals speak about their troubles. Mental health can make or break a cricketer because it can have such a profound effect on their performance. Although strong work is being done by the PCA there is still a way to go to prevent future promising players failing to fulfil their full potential as they struggle to cope with the mental side of the game.