Gentrification in Margate
4th January 2021
The warm, golden sand slips between your toes as you stroll along the seafront and watch the glowing sunset. A gentle breeze blows through your hair as the salty smell of the crashing waves wafts through your senses - you smile to yourself and feel pure tranquility...
There's nothing quite like a day at the seaside. Thanet coastline, which takes in the seaside resorts of Margate, Broadstairs and Ramsgate, is absolutely beautiful.
A record of 4.2 million tourists stepped off the trains in 2017 to come to Margate, which brought in a whooping £319 million to the local economy.
Margate has an important place in the history of seaside holidays, with it being known as the original seaside town. It's heyday was in the 1950s, when only the rich could afford to go overseas, so everyone would come down to Margate. It was only in the 70s and 80s when Margate had a severe downturn because Brits embraced cheap holidays abroad, so the town plunged into decline.
Nowadays however, Margate has had an extreme turn around through a 'culture-led regeneration', that has seen many Londoners come to the South East coast as tourists and new residents.
Since the Turner Contemporary opened in 2011, Margate's reputation has dramatically changed from a deprived ghost town to an edgy, artistic hub which is frequently described as 'Shoreditch on sea' - Margate is now 'cool'.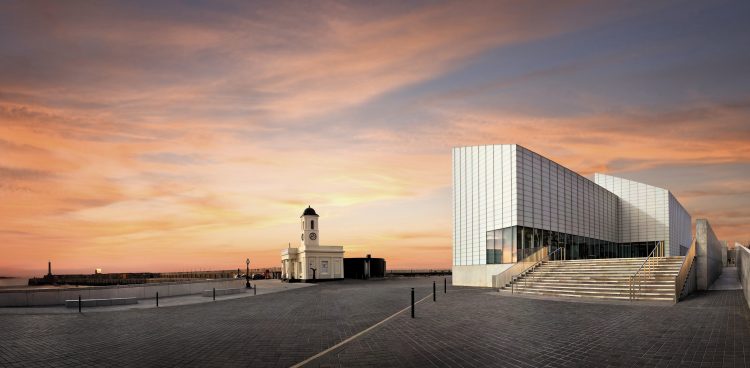 These changes to Margate that have happened over time, has ultimately opened the debate that Margate has been gentrified.
Gentrification is "the process of renovating and improving a house or district so that it conforms to middle-class taste, which can lead to negative impacts such as forced displacement and discrimination by people in power".
"I honestly don't think it has been gentrified. Gentrification is in the eye of the beholder, because it depends on who you are and how you feel about that", says Louise Askew, director of regeneration at Thanet Council.
"The original idea for the Turner contemporary came from a resident back in the late 90's. With all regeneration projects you do need some quite high profile backers, so the leader of the County Council at the time supported it and that's how it did end up coming into being because it was championed at such a high level.
"2011 was the year that the high speed rail link came into place. That added to that regeneration benefit, you had an infrastructure benefit and a cultural regeneration.
"We'd already started to see some of the regeneration happen in the old town, because there was a bit of a delay on the building we'd already started to get new businesses opening up in the old town and some of them had been there a few years by 2011. The high speed rail link made it much easier for people to come and visit Margate, and one of the things we do have is a very high visiting friends and family which definitely increased with the opening with the Turner and the direct rail link", she said.

"2011 was the year that the high speed rail link came into place. That added to that regeneration benefit, you had an infrastructure benefit and a cultural regeneration"

- Louise Askew, Director of Regeneration at Thanet Council
"We'd already started to see some of the regeneration happen in the old town, because there was a bit of a delay on the building we'd already started to get new businesses opening up in the old town and some of them had been there a few years by 2011. The high speed rail link made it much easier for people to come and visit Margate, and one of the things we do have is a very high visiting friends and family which definitely increased with the opening with the Turner and the direct rail link", she said.
In 2017, a report from the local government association revealed that Thanet had seen an 84 percent growth in creative business over 4 years, and the town of Margate had a 71 percent increase in art studios.
This, combined with the country's fastest growing tourist economy and rapid growth in employment, shows the extent to which Thanet is 'turning the tide' in terms of economic growth and putting itself firmly on the map as a destination for talented and ambitious creatives. Dreamland's long awaited reopening in the summer of 2015 also brought in millions of tourists and job opportunities for the locals.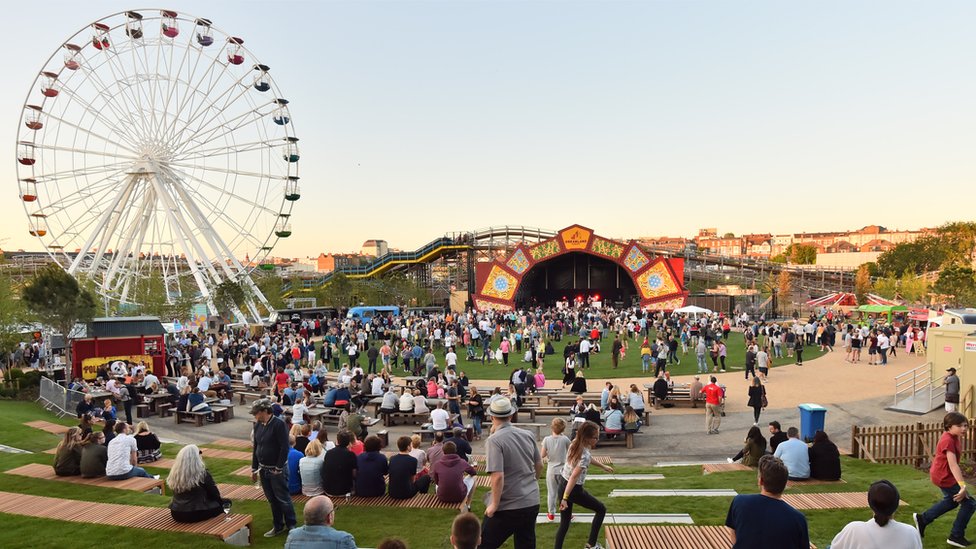 Since the creative boom captivated Thanet's culture in 2011, we have seen a variety of different shops take over Margate's old town that would have never been there not even ten years ago, due to their high-end taste and the lack of money in the area. Tea shops, unique cafes and vintage clothing shops are just some examples of the innovative businesses throughout Margate and Cliftonville, with most of them being highly priced.
Kate Harrison, 50, stumbled across Margate by chance in 2011 when visiting friends, and she realised how much she loved it. She decided to move with her partner from East London, and later opened her art studio called 'RESORT' in Cliftonville.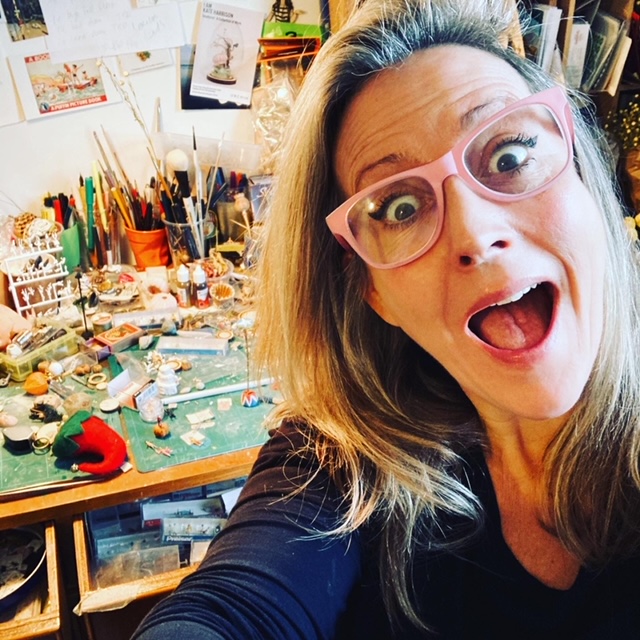 "Back then Margate was then a lot smaller, there was less choice of places to socialise - so you eventually stumbled into the same folk when you were out - there was an excitable babble of like minded creative people seeping out of places around town - Margate felt like it had people without the insincerity and pretentiousness of London that I had grown to dislike. A few people I knew had already been eyeing up potential creative spaces and suddenly with the other people involved it all came together and RESORT was born", she said.
"I don't miss London, there's reasons why you're happy to leave somewhere. I had been there a long time and seen the best of it, had the best times and fun but work changed, and the place is exhausting and financially crippling and if you want to pursue any kind of creative career and keep afloat in London it's really tricky.
"I am not sure how people feel now moving to Margate and I am guessing that the people moving here are in a different position than those 10 years ago - it was a much more affordable dream then. There is a faded vintage seaside charm to this town which I love but there is an influx of more high end businesses, a London type scene that has grown that I think has tarnished Margate's individuality. Had the place been called Shoreditch on Sea at any point when we had considered moving here it would have made me turn and run a mile in the opposite direction.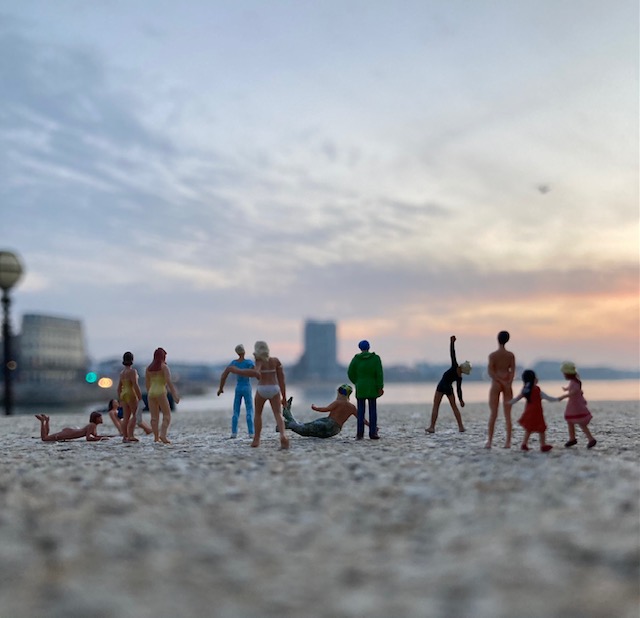 "It's a shame that somewhere becomes so popular it creates a frenzy that changes things so much it leaves it out of reach for so many. This town needs a university with an abundance of excitable people, young creatives with vibrancy that the town is desperate for, it's seriously lacking that. But it's still a very special & magical place", said Kate.
Kate Harrison's move to Margate is an inspiring one as she has made a positive impact on the area and for herself too. Thanet's economy has moved 5 times faster than normal, with creative businesses playing a huge part in driving this regeneration.
The dramatic increase of money that has gone into the area has ultimately meant that rent prices have drastically gone up by nearly 50% in the last 5 years from Rightmove data, making Margate the most up and coming place in Kent.
Darryl Back, 49, has been trying to put a deposit down on a house in Whitstable for almost 2 years now, but constantly keeps getting outbid by DFL's. Whitstable is just down the road from Margate and has also been gentrified over recent years.
"The last couple years I've been on a mission trying to get somewhere close by because I grew up in Whitstable. I thought it might have had to have been Herne Bay because the prices have been so high in Whitstable and I haven't been able to get anywhere", he said.

"The properties that were coming up in Whitstable were just getting whooped up by cash buyers by the DFL's, I've been up against that for ages. Even when I tried putting some money down on a place in Herne Bay 2 days later they told me it had been sold to a DFL. Unless you're a cash buyer you can't really get anywhere with it.

— Darryl Back
"Luckily my friend is an estate agent and has gotten me somewhere that is right near where I grew up, if it weren't for that I'd probably still be trying".
Darryl's story is just the tip of the iceberg as there have been so many people in the area that have experienced their rent prices almost doubling in the last 10 years.
The problem with gentrification has meant that it can push the working class out and discriminate against them as they cannot keep up with the radical cost of living increase. With Margate still being extremely deprived in certain parts, it doesn't make sense for a lot of the locals and it's changed too much for them.
"Yes, house prices have risen by quite a lot but they have increased from an incredibly low base, about 7 years ago you could get a 5 bed house in Cliftonville for £85,000. So yes housing prices have increased but in some parts of Margate they're still kind of below the national average", says Askew.
Melissa Todd, 44, moved to Margate in 2003 and she definitely does not like the changes that the town has had. She writes opinion articles in the Thanet Gazette, so I asked her to give me her honest opinion on the effects that Margate has had over recent years.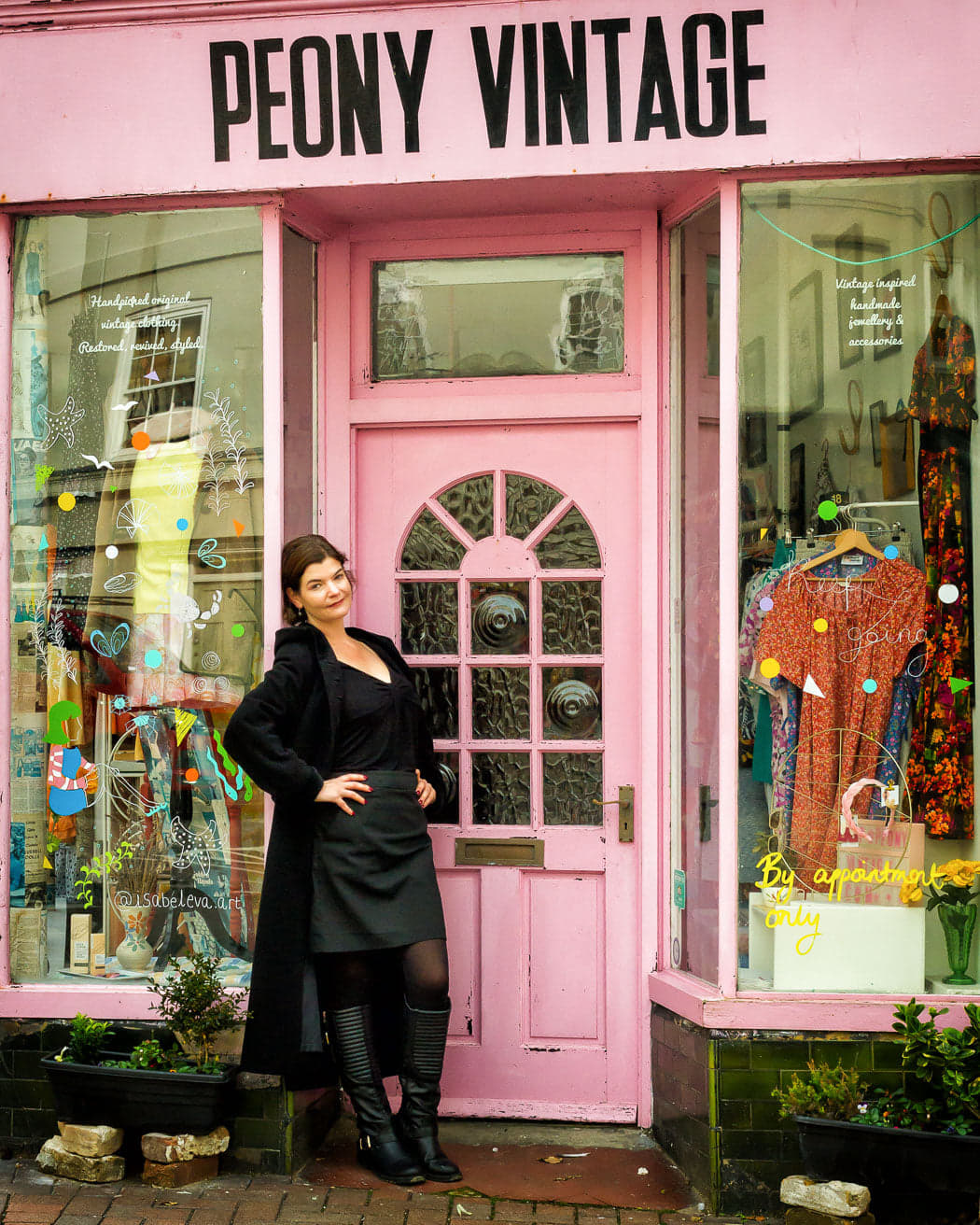 "DFLs have stolen Thanet from its indigenous populace", claimed Melissa.
"My friend Jenny, who used to live in Margate, came down to visit me after 5 years away and she is working class. Jenny wanted eggs and chips for her dinner and had £5 to spend. To her dismay she found all the places she so fondly remembered, the greasy spoon cafes which used to litter Margate town and seafront, had all vanished, to be replaced by chichi little bistros, all possessed of every hipster cliche, food served in plant pots and on painters' palettes, interior furnishings and ambience carefully chosen from catalogues of impeccable good taste. It was quinoa and coulis and tiny little messes for giant wads of cash. But for someone who wanted egg and chips for £5, there was nothing".
On the contrary, Vicki Salmi who is also a Thanet local, thinks that the DFL's have had a positive impact on the area.

"I personally think there is room here for DFL's and born and bred locals. I think taking issue with people who have moved to the area because of shops and galleries is ridiculous. Some of the prices might be high in the trendy areas but they're there for people who are willing to pay for it"

— Vicki Salmi
Melissa disagrees.
"The working classes aren't allowed to get angry about gentrification, about being made to feel poor, inadequate, antiquated, hilarious, in their own town. It's progress, it's money, so those who don't like it aren't human, and they need to change their ways or die somewhere else, so they don't make the quaint little cobbled streets untidy.
"The middle classes feel entitled to get angry if the poor move in and add dog shit and graffiti and litter and pawn shops and fried chicken establishments: they expect sympathy, and express a desire to move. This is acceptable to the world's eyes. Ergo, being middle class is acceptable, being working class is a hilarious anomaly.
"It's the very definition of cultural imperialism to insist that one culture is superior to another and must drive out and supersede that other culture", said Melissa.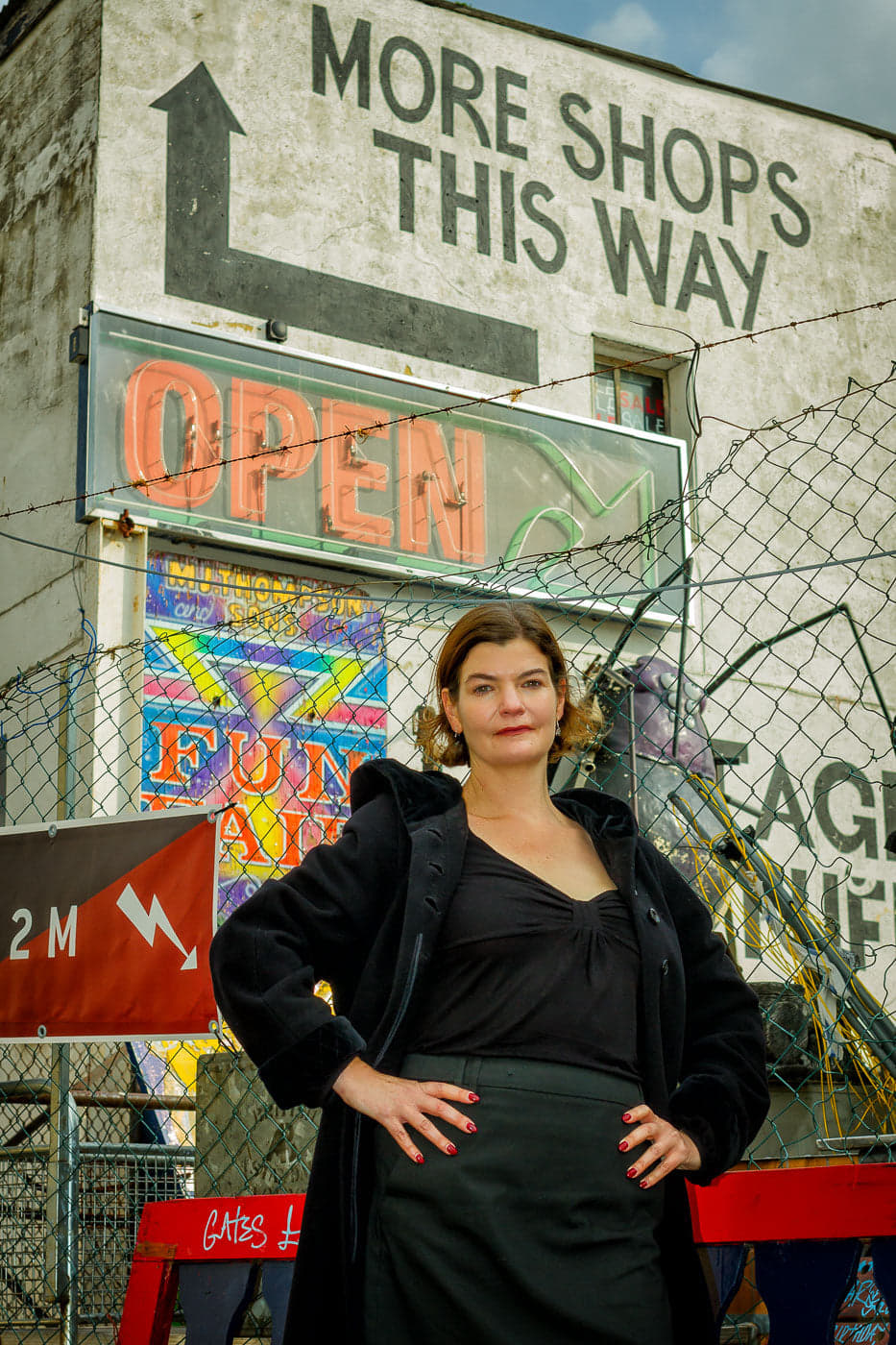 Vicki has interesting views that differ from Melissa's.
"People that moan about it have a choice to buy from cheaper places, a shop with a business in it is better than empty retail. The DFL's are spending a lot of money to smarten up their local homes, employing local builders and making shabby areas look better, which can create a sense of pride in an area.
"Thanet has always been a bit rough around the edges, but times have changed. The Turner Contemporary has given Margate a chance at becoming a lovely, creative hub", she said.
Melissa recalls another anecdote that influenced her judgement.
"Soon after I came to Margate, in 2003, my cousin Linda came to visit me, and brought a flask of coffee with her from west London, on the assumption that you wouldn't be able to get real coffee in Margate. Drink the hot beverages the locals drink. It won't bloody kill you. It's not inferior. It's just different.
This matters, because treating working class culture as an embarrassing problem to be speedily eviscerated leads directly to the kind of rage that results in extreme right wing politics and Brexit votes - rather than seeing these as problems, we need to see them as symptoms of an entirely different problem, of a huge swathe of the population never mattering, never being treated with any respect, instead being the only social group whom its perfectly legitimate to find disgusting or hilarious", explained Melissa.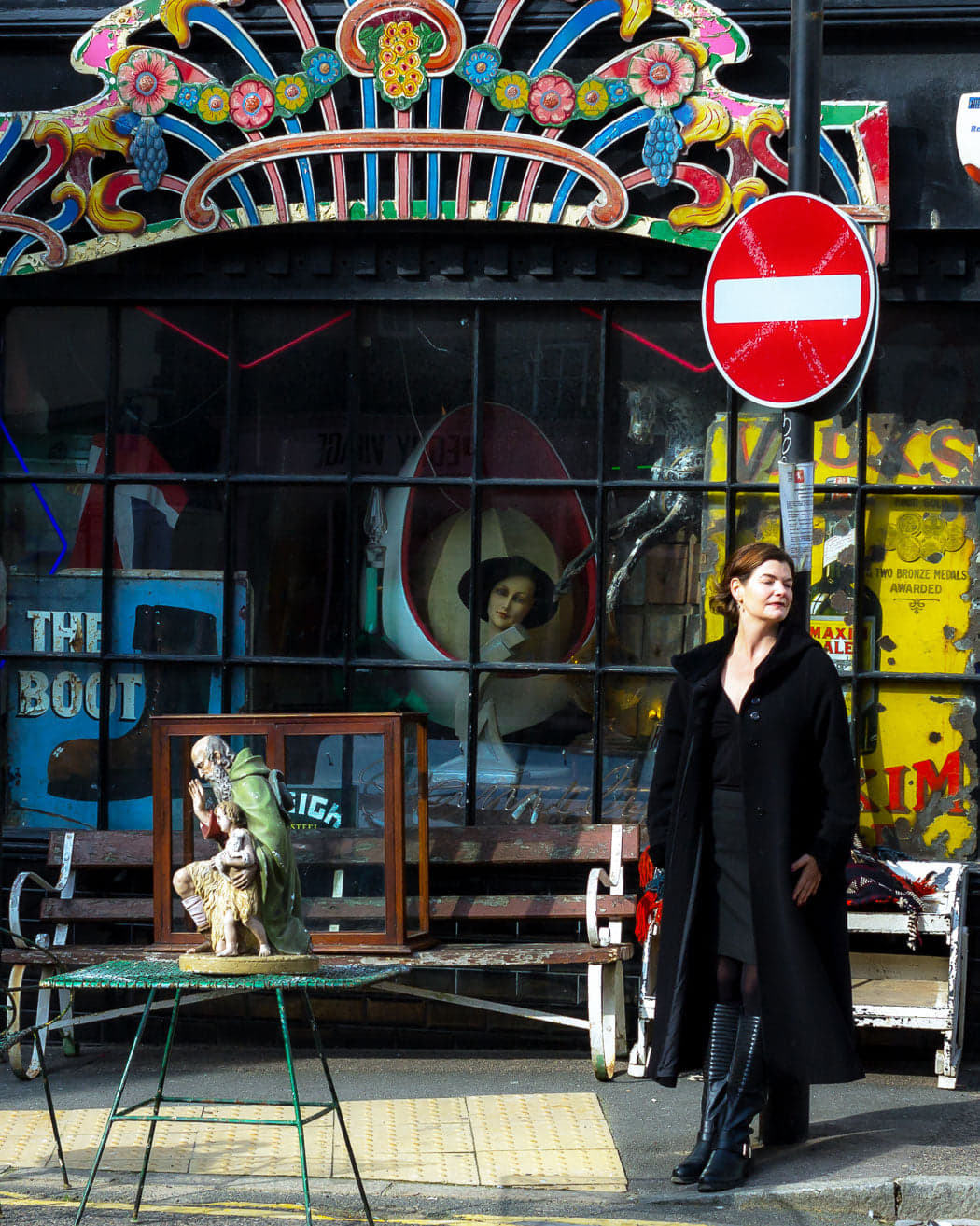 It is obvious there is a divided opinion on this topic, and some people feel very strongly about it whilst others couldn't really care.
Despite the huge changes that the regeneration has had on Thanet, it is still a very deprived town with pre-existing problems still going on such as homelessness, poverty, drugs and racism.
South Thanet is still the most deprived area in Kent, with the constituency having 10 neighbourhood areas that are considered highly deprived. A Kent Live article from 2018 revealed that Thanet was the drug capital of Kent, with the most heroin and morphine related deaths. A new art gallery and an influx of London's hipsters have not improved the statistics.
The deprivation in Margate is not exactly hidden either. Day trippers visiting the area would probably be shocked to see that outside of the picturesque old town it's quite run down.
There also seems to be a 'small-town' mentality in Thanet from many of the locals who have lived there for generations. With many Eastern European immigrants and Muslims living in the poorer parts of Cliftonville, there can be a negative attitude towards them from white residents. Majority of people in Thanet (63.8%) voted to leave the EU in the Brexit referendum and it's been considered that immigration was the main reason why.
Louise Askew says they're putting plans into place at the moment to try and battle these issues.
"One of the things that we're currently trying to do through the town investment plan is to look at other ways of creating jobs in all different types of organisations. But it's challenging when you're surrounded by the sea and your roots to work places are reduced. There's some places in the middle of the country that have similar levels of deprivation but actually have massive industrial estates on their doorstep but we don't have that, there's much more owner manager businesses here and there's very little churn within that work place so there's not a lot of openings for low skilled jobs.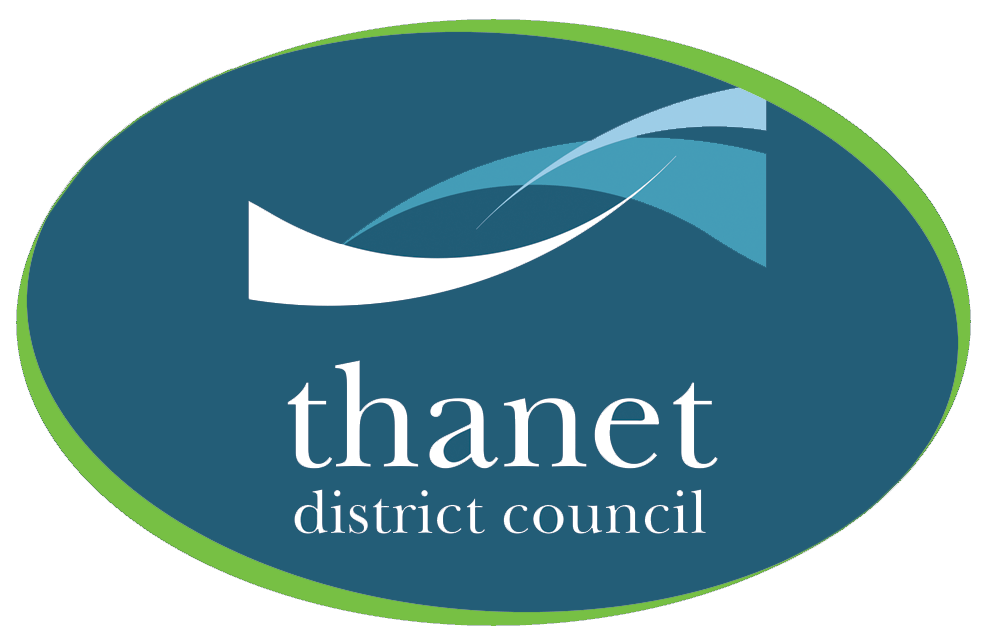 "One of the things that Turner Contemporary do is some community engagement stuff, and it wasn't about 'I don't like art galleries', it was about 'i don't want to go into an art gallery because I don't know what I should do when I go in there', or that they don't know how they should behave in the art gallery, so they just see it as this building that has nothing to do with them, which is why the Turner have spent a lot of time working with schools to try and break down those barriers with school children.
"I don't think the situation has been made worse for anybody because of Turner, it's probably strengthened some of the community organisations having a more diverse group of people in the town. I personally don't think it has been gentrified but it's important organisations like the district council and the county council and others work hard to make sure that there are opportunities for everybody in all of our regeneration type plans", she said.
Given the statistics, Margate has definitely not been saved by the regeneration that has taken place, however, it has most certainly had a lot of positive changes. The council's Town Investment plan that is currently taking place is aiming to battle the social and economic deprivation, poor health outcomes, over reliance on cars for transport and the decline in the look and feel of the town in some places. The plan also considers the endless opportunities that come from Margate being a historic, creative and beautiful town.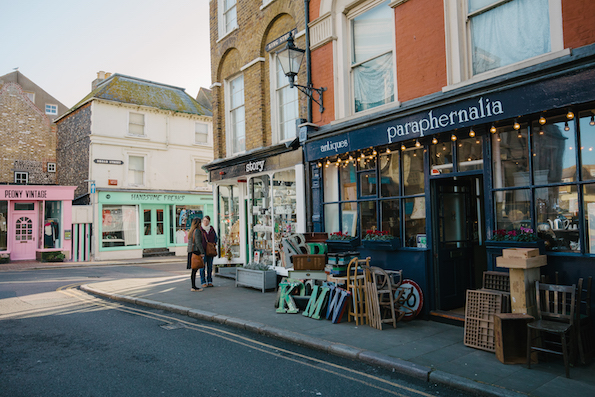 The council is just trying to give Margate an overall better future for all residents and visitors, and hope that soon all of the issues stated above will not be anywhere near as prominent. The Plan identifies £29m of investments that, if successful, will be transformative for Margate and act as a catalyst for future investment.
The question whether Margate has been significantly gentrified really is in the eye of the beholder, like Louise Askew said previously. It depends on how you see things and if it affects you personally or not. Some people that have always lived in Thanet would have never been able to afford to buy a house way before any gentrification issues started here because it's just out of their reach either way, so yes they cannot afford a house but that isn't necessarily because Margate has been gentrified. It's made it difficult for those who are trying to get somewhere like Darryl Back and just cannot seem to due to the flood of Londoners with plenty of money that they can fork out no questions asked.
I personally agree that the area has been gentrified, due to the massive changes that we've had over the years. I was born in Margate and the town is definitely a different place to what it was back then. However, that isn't always a bad thing as it's had huge positive as well as negative impacts for local residents. It's definitely given Margate a new lease of life and made it a more fun and interesting place to live. I hope things keep improving and that the issues that still arise will not be on that level in the next decade.