How fans stopped the Super League in 48 hours
26th April 2021
Football. The biggest and most popular sport on this planet, was on the brink of changing forever just a few days ago. It was announced on Sunday 18th April, that 12 of the biggest clubs in Europe had come together to create a new league. This would separate these clubs from the UEFA Champions League, in an attempt to guarantee big games for the biggest clubs year in year out.
The response to this announcement was incredible. Football fans across the globe took to social media to express their outrage at what they were hearing. It is unclear whether the owners of these clubs were shocked by the fan's response, or whether they knew this was coming, but simply did not care.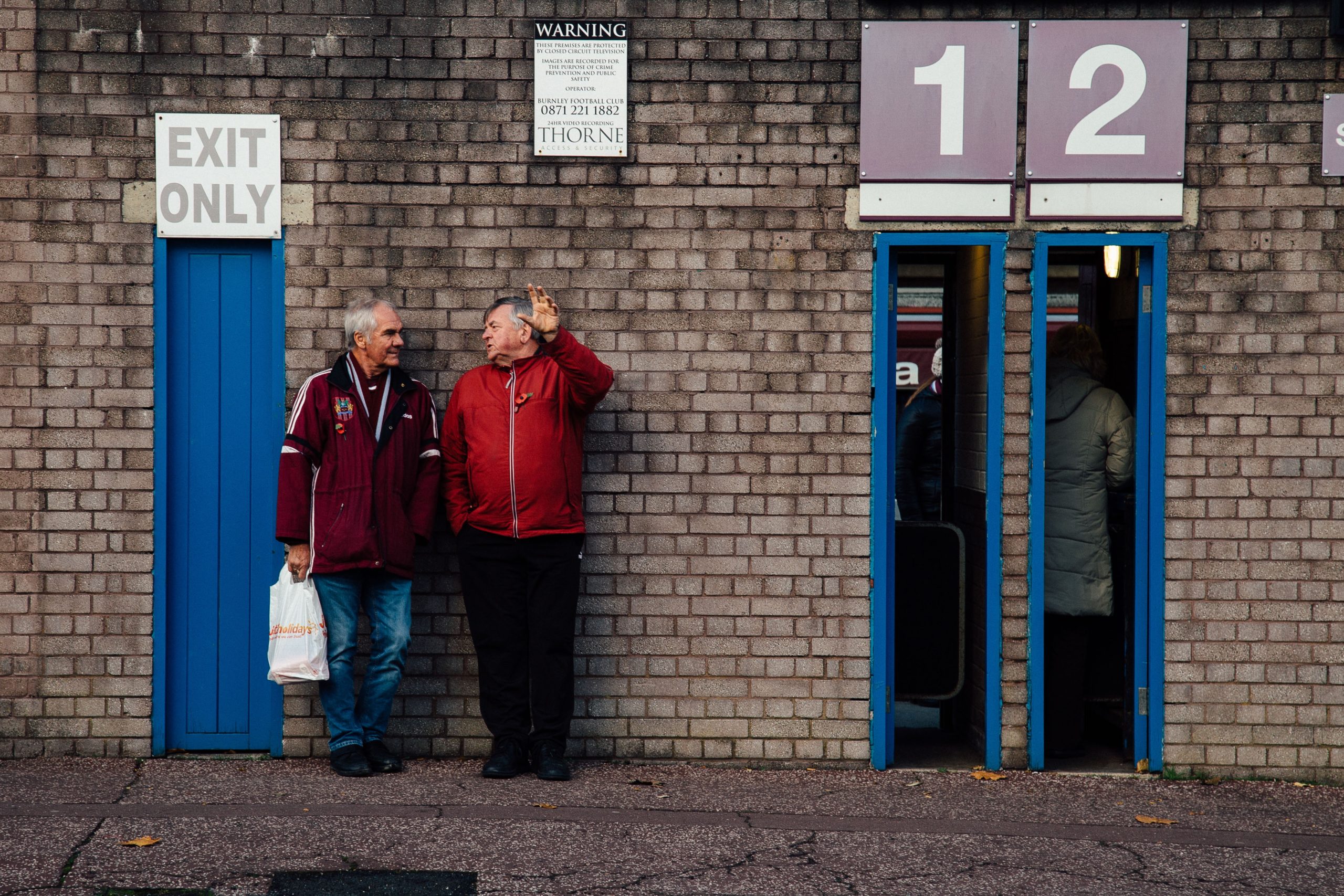 This Super League would suit no one, apart from the owners of these clubs. The change would affect everyone from Premier League clubs, right down to the teams at grassroots level. Fans could not believe what they were hearing.
However, the uproar was not only from the fans. Former players and pundits were sure to make themselves heard in the attempt to stop this attack on our game from happening. Gary Neville, on Monday Night Football, shared his views passionately with the viewers. He stated, "it's difficult not to get emotional and feel sick. But honestly you have got to write to your MP's, your local football clubs and everyone has got to come behind this... Forget allegiances, forget who you support, we have got to come together to stop this proposal. This is an attack on everything that is important in this country."
Jamie Carragher, who was also on the Monday Night Football panel that evening, supported everything that Neville had to say. "What we are seeing here is these owners dragging these institutions through the mud, burning the history of what these clubs are about... My message to everyone is that I don't think this is a done deal, I think supporters up and down this country can stop this".
Millions of football fans tuned into the program to listen to what Carragher, and Neville had to say. Hearing two of the most respected pundits in the country have such a strong negative opinion on the Super League, inspired many to campaign further against it. It was clear that people were not going to stop until this attack on our game was abandoned.
To get a better idea of how fans were feeling, I spoke to the supporters of three different Premier League clubs.
This is clearly just a money grab from the big clubs. It takes all of the competitive aspect out of the sport. For me, this kills the game of football that we love and I hope that the teams involved will be heavily punished for this

—Matthew Foster (Aston Villa fan)
Personally, I am disgusted at my own club. I find it shameful that they could try and do this to us. It looks as if the players and manager had no idea about any of this and that makes it even worse. I have wanted the Glazers out for years now, but this is unforgivable.

—Jack Graham (Manchester United fan)
This cannot be allowed to happen. People will take to the streets and riot if this ever went ahead. West Ham have a big chance of getting Champions League football net season and this Super League would make that achievement practically worthless.

—Josef Perez (West Ham fan)
The decision amongst football fans was unanimous. This could not happen. For so many, football is something that they look forward to every week and is a great distraction from everyday life. Especially this last year, during the pandemic, football was something that kept people going in what has been an incredibly tough time for everybody.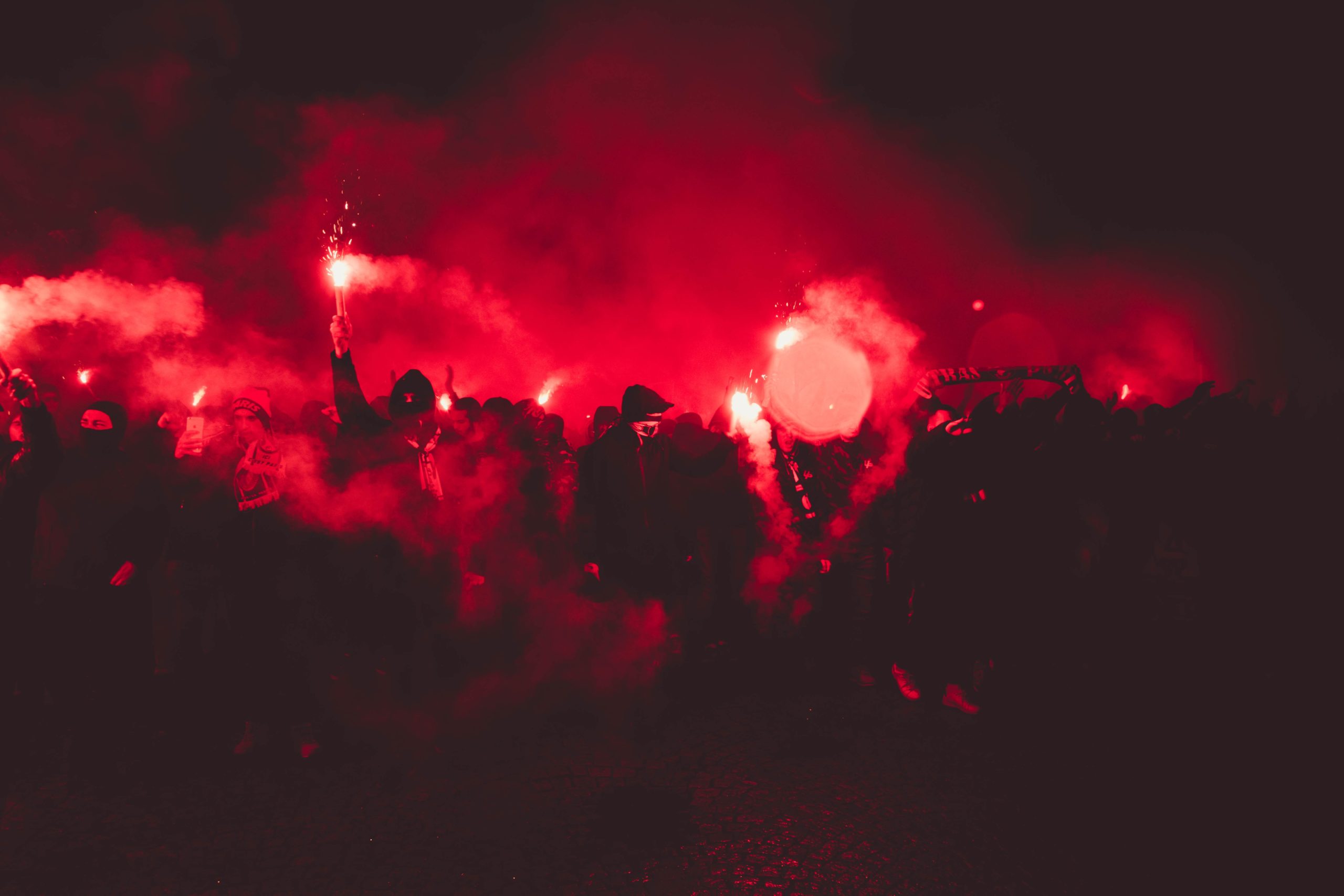 On Tuesday, 2 days after the announcement, fans took to the streets.
Chelsea were due to play at Stamford Bridge against Brighton and the Chelsea fans wanted to make themselves heard. Thousands of the diehard supporters protested outside the stadium, making their feelings known on the Super League. Despite, this game being an important one, the Chelsea fans stopped the team bus from entering the stadium and were more than happy to delay proceedings.
Sure enough, around 30 minutes before kickoff, Chelsea FC announced that they were drawing up plans for an exit from the Super League. This news was welcomed by the thousands protesting and they all erupted in celebration.
This exit from Chelsea, was to be the catalyst in stopping the Super League all together. As many predicted, it would take just one team to drop out for the rest to follow suit.
Just a few minutes later, it was reported that Manchester City were also planning their exit from the competition. Seeing two of the biggest clubs in the world exit the Super League filled the football community with hope that the competition plans were going to crumble.
Later that evening, the announcement was made that all of the 'big 6' clubs in England were going to withdraw from the Super League. As well as this, a few of the foreign clubs had also announced their imminent departure.
This meant that the Super League plans were practically over.
In the space of just 2 days, these multibillion dollar plans to change football forever, had completely crashed. One by one, the clubs started to release statements apologising for the mistake they had made. Some apologies were better than others, as Liverpool owner John W. Henry was the only one to show his face and make an apology via video. Many of the clubs just released a short statement.
However, for many fans, simply withdrawing from the Super League was not good enough. Fans from most of the clubs are demanding the owners to sell the club as they are no longer welcome. Fans feel that these clubs have been run poorly for a long time now and the Super League plans was just the final nail in the coffin.
There have been protests from fans at both the Arsenal and Manchester United games over the weekend, demanding the exit of their owners.
Football is a very tribal sport. People care greatly about their own club, and this causes many great rivalries in football. These rivalries are the reason people love the game and this Super League was trying to take that away from the fans.
Competition is why football is so amazing. Kids grow up dreaming of one day becoming a professional footballer, playing in the biggest competitions. No child ever grew up wanting to play in a Super League.
For once, football fans from every different team agreed on something. The speed in which this Super League was stopped, shows the power that the fans still have and that these billionaire owners will be forced to listen. The football community should be proud of what they have achieved last week and be confident in the knowledge that if something like this was tried again, they may just have the power to stop it.
Featured image credit: (Flikr) Prakash