Human Trafficking awareness week at CCCU
This week at Canterbury Christ Church University led by the Chaplaincy is a week of Awareness for Victims of Human Trafficking.
There have been a number of events in and around the University campus from March 25th to March 29th including information stalls, guest speakers, film showings and of course the main protest which took place at Augustine House on Friday.
Human Trafficking can be defined as the recruitment, transportation or transfer of an individual by improper means including by force, abduction, fraud or coercion. People are taken for improper purposes in many forms in today's society.
People who are taken for the purpose of human trafficking are often used for:
-domestic service
-sexual trafficking
-forced marriage and family life
-forced labour
-bonded labour
-child labour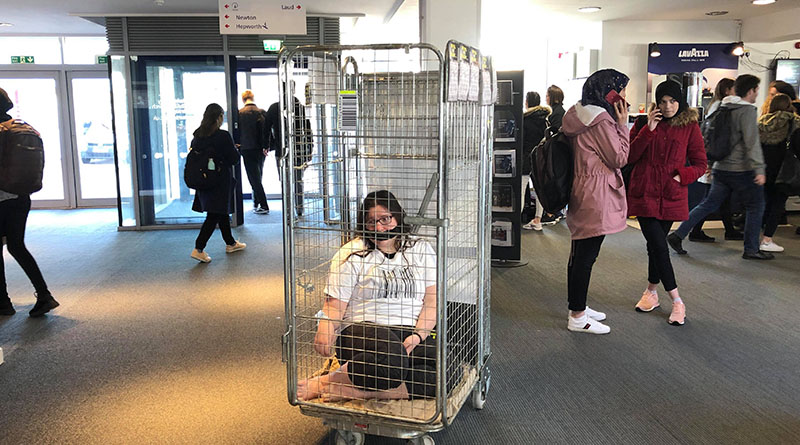 Common Myths about human trafficking and modern day slavery-
1- Trafficking only affects people in other countries- Yes, people smuggling always involves illegal border crossing and entry into another country, human trafficking in itself can happen within somebody's home country (including Britain.)
2- Many trafficked women are already prostitutes- Even if a woman is a working prostitute and has been trafficked: this is most likely to be against their will or they have been deceived by believing it is work, yet they have not consented to being taken or exploited sexually.
3- Human Trafficking and People smuggling are the same thing- the main difference between the 2 is the element of exploitation. People being smuggled as illegal migrants have usually consented to being smuggled, whereas trafficking victims have not consented, or have been tricked into consent.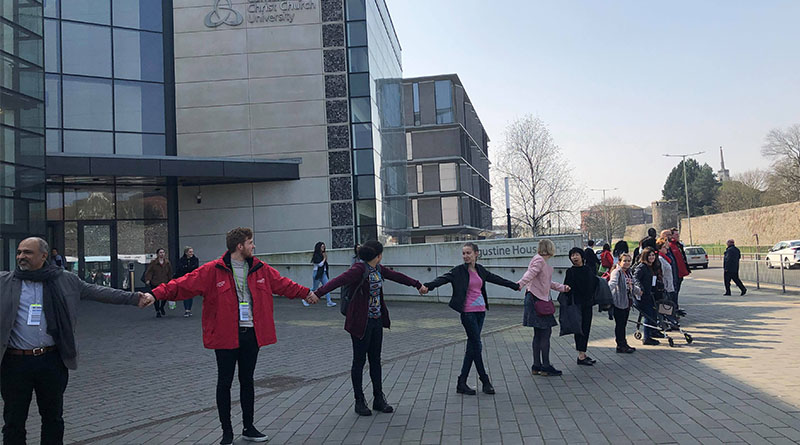 Wellbeing sabbatical officer for the Christ Church Students' Union Jamie Harris organised a human chain to be formed around Augustine House library building as a protest to raise awareness for the victims of slavery and trafficking in Kent.
This took place on Friday March 29th at 12pm and was attended by students, staff and union members.
The University Chaplain announced on a microphone in the library for anybody to come and join, with students leaving their points of study to come and join the protest.