It's Time To End Sexism In Sport
27th April 2018
Comparisons, lack of funding, stereotypes and discrimination. Just a few of the things women in sport still experience to this day. The gender gap exists in every walk in life yet with sport we are still campaigning for equal recognition and for the rights that men have always been entitled to. For us, it is more important than ever to encourage young girls to participate, change attitudes and show they are good enough.
It might come as a surprise to you that it wasn't until the 2012 London Olympics that women could compete in all events at a games. That is only six years ago and even then sports played by women like Netball are not included in the games. Although small improvements are being made there is still, a long way to go.
The latest figures from Sport England's survey shows the gap between men and women participating in sport at least once a week is over 1.5 million. This equates to 40.5% male and 31.9% female.
Sexism is a fundamental problem of inequality in sport. Often women are compared to men despite their physical capabilities being different and media coverage often makes women's sports seem less exciting. A sport no doubt affected by this is football. Football has always attracted a huge male following but can this really be blamed considering the FA banned women's football in 1921 due to it being "quite unsuitable for females." A fact the FA seems to hide.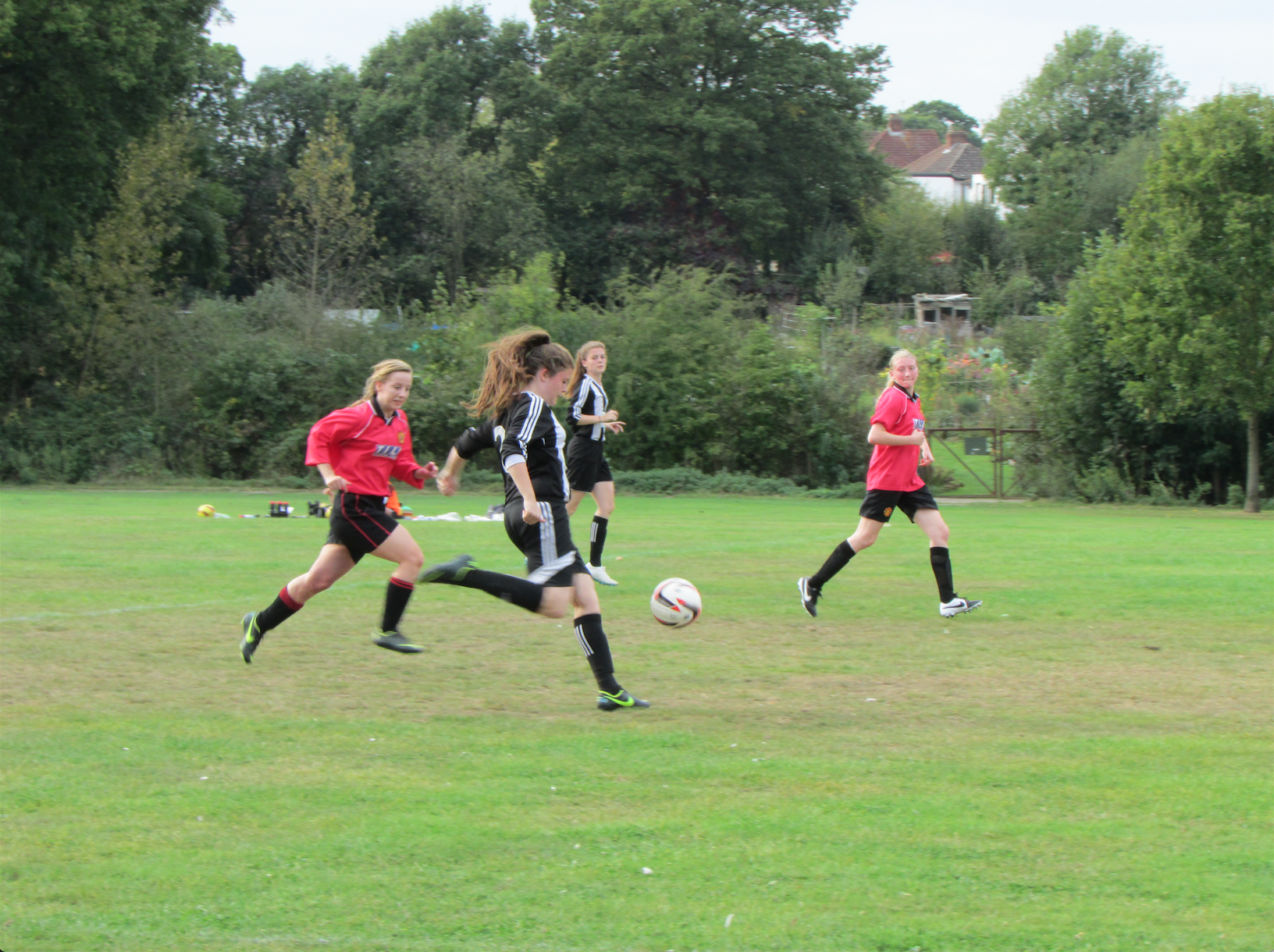 Whitstable Town Junior FC football coach, Julie Harrison said: "No wonder it wasn't available to many girls and women as a mass sport until relatively recently, - it has been there as a minority sport for longer with no TV/ media exposure, which is finally changing. Though, as with tennis, men's football is still seen as more interesting and the 'real' version of the sport, so there is some way to go."
Eleasha Hyner, 20 from Hawkhurst has played for multiple football clubs around Kent, had trials at Brighton and has been the captain of Tunbridge Wells ladies. She has always experienced sexist comments and said: "I had boys that I am friends with basically say to me that girls can't play football. I've had boys tell me I don't know the offside rule even though I've been playing football longer than they've been born but you've just got to deal with it. It's not going to stop me playing football, it's going to make me go and do it even more."

Fortunately, the FA has finally stepped up in raising awareness and since 2014 has endorsed Girls' Football week across the UK to increase the number of females in the sport. Another huge step and breakthrough for the future of football is the news last month that Manchester United have appealed for a women's team after 13 years of scrapping their last one.
This attitude is the key in changing views and breaking down the gender gap so that women can enjoy sport and young girls can feel as though they are able to take part without being judged. A campaign helping this is 'This Girl Can' funded by the National Lottery and developed by Sport England to encourage more girls to participate in sport. It was set up in 2016 and has achieved great success in promoting women to get active particularly across social media with many using the #thisgirlcan hashtag. Chief Executive, Jennie Price said: "This campaign says it really doesn't matter if you are a bit rubbish or completely brilliant, the main thing is that you are a woman and you are doing something, and that deserves to be celebrated."
However, shocking statistics show that even the most talented sportswomen are being affected by sexism. A BBC report in 2015 revealed that 40% of elite sportswomen in Great Britain had experienced sexism but only 7% had reported it which highlights the scale of the issue.
Speaking to female athletes, it was very alarming to hear how they had experienced sexism from a young age.
Former county hockey player for Kent, Middlesex and Surrey, Olivia Glubb, 20 started the sport at the age of 7 but has always had comparisons to boys.
She said: "I'm a keeper and I've been told to play more like the boys. Whenever we did training with the boys we were always put with the lower years because we were told we were not good enough or strong enough to play with our age group."

—Olivia Glubb, County Hockey player
Even the former English Karate Champion, Jasmine Pomeroy said she had people "take the mic" out of her as she grew up competing in a stereotypically male dominated sport. She's now part of the national squad, competes internationally and is a great role model. With Karate officially joining the Olympic programme for the first time in Tokyo 2020, Jasmine may even get the chance to inspire girls on a bigger platform.
I can even say I have experienced sexism in a sport I love. I remember at the age of five looking at all the girls around me. The majority wanted and were encouraged to do ballet or something gentle "for a girl". I looked at my older brother who did Taekwondo and told my parents I could do it too. Growing up, I was always, one of, if not the only girl at my club. I remember boys questioning my ability and telling me I "couldn't beat them up" because of my gender but 15 years later and that only drove me on to achieve black belt third dan.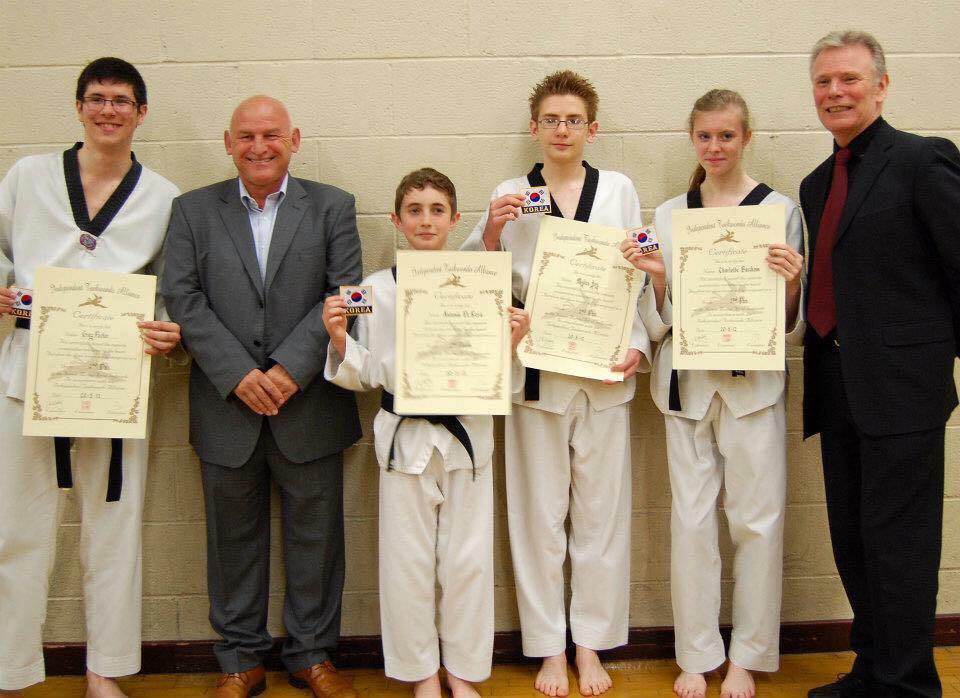 Statistics from UN Women show that 49% of girls drop out of sport by the time they reach puberty, a factor that is likely to contribute to sexism. It is important that we are encouraging the next generation of girls to get active. Ali Oliver, chief executive of the Youth Sport Trust said: "We want to stop girls from missing out and break the trend in statistics showing lower participation. By encouraging girls to be leaders and use the power of friendship, this will help to drive progress. Girls need to be empowered through involving them in design and delivery of PE and physical activities, only by doing this can we change the record and get girls active."
With more coverage, more funding and more discussion on this topic we can fight and challenge the stereotypes so we have equal opportunities. Most importantly this isn't about putting men against women. Equality in sport is about celebrating both genders achievements and earning equal respect.