Margate: The up and coming seaside town
26th April 2022
In its heyday of the 1950s and 60s Margate was a go-to destination for Londoners wanting a seaside break. But as people turned to cheap package holidays abroad, the loss of tourism money saw the town go into decades of decline.
Recently, this Thanet town has been turning things around to attract attention from tourists and Kent daytrippers. More shops are opening and the town seems busier than it has been for many years. Residents and visitors alike are starting to enjoy Margate's new lease of life as the town aims to recapture its past glory.
New shops and restaurants have opened that fit in with Margate's need to attract more people to the town. More thrift shops are opening along with a variety of restaurants that offer a range of different foods. After Dreamland reopened its doors in June 2015, there have been various events and entertainment that have caused hundreds of thousands of people to flock to Margate. Over the summer Dreamland hosts various bands, singers and DJs. They don't just hold events for the summer but also in the colder months to keep people coming to enjoy what Dreamland has to offer. When October comes around, Dreamland becomes the terrifying Screamland where visitors can enter interactive scare mazes and actors walk around the park trying to frighten people.
Now it's completely changed its scenery by being host to the Empire of Light starring Colin Firth. The crew began filming on 7th February of this year and they plan to continue filming until the end of May. The classic cars and celebrities have attracted a lot of attention causing people to flock to Margate to have a look. The Empire of Light company have also said they will be gifting the lights to Margate that go from Dreamland to the Turner Contemporary.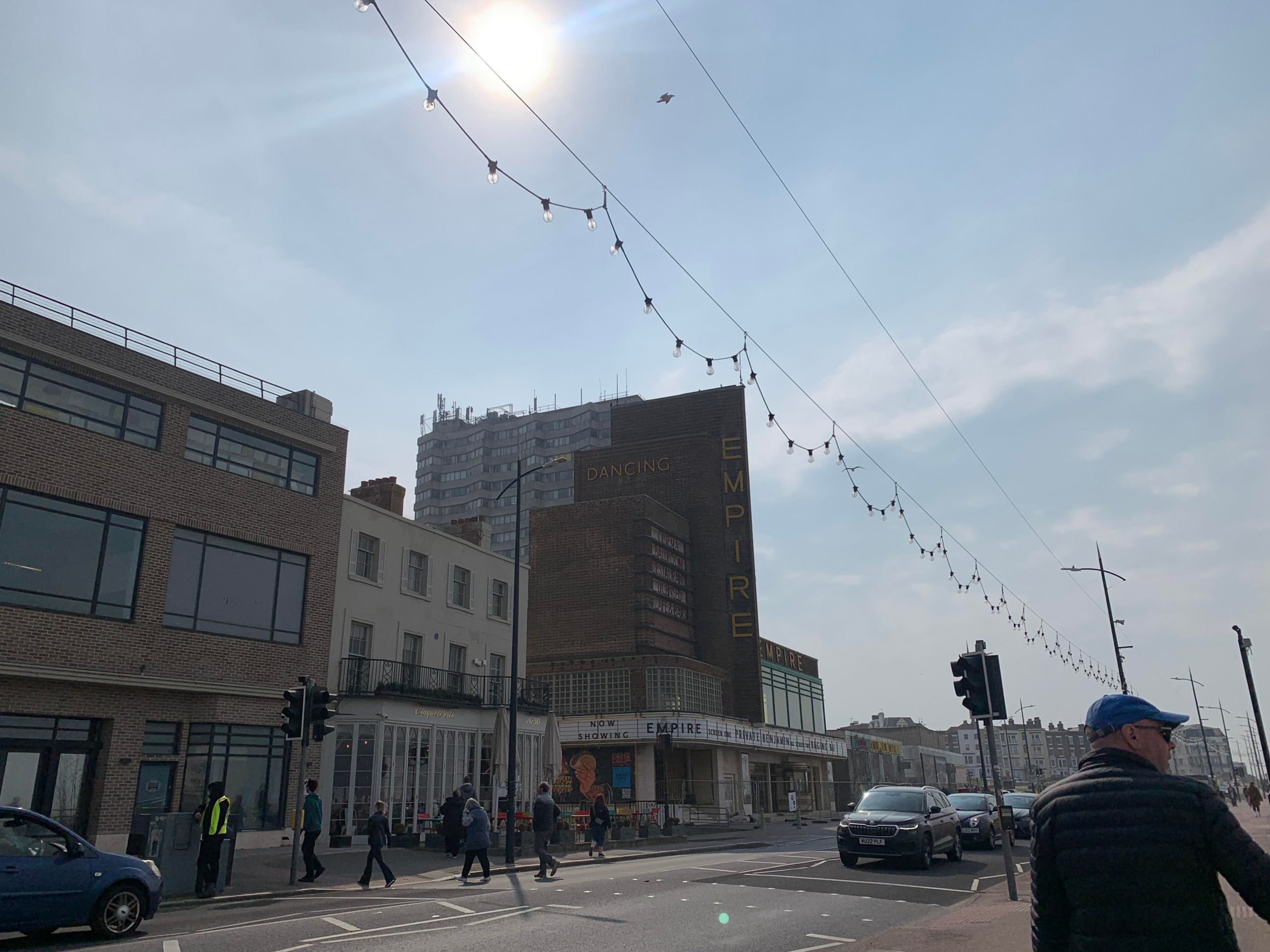 Plans for Margate will be turning the town into a more exciting place to visit alongside the increase in visitors. Councillor Rob Yates said, "Margate's booming. After the pandemic there's less of a need to work in big cities as people can work from home. Margate gives people a relaxed work life balance."
The Councillor explained that the Empire of Light filming has made Margate busier but that could be due to the crew needing accommodation while filming and dining out in restaurants for dinner.
"It has also caused disruption due to closing roads and taking up parking spaces but the Empire of Light team have paid compensation." Explained Councillor Rob Yates.
With the new lights, it will increase safety at night by causing the seafront to be well lit allowing for people to feel safer while walking home. Pedestrian plans could also be looked into after an 18 month trail during the pandemic where certain roads were closed in the Old Town. It increased footfall and was a pleasant experience for those walking around the Old Town.
There's excitement by the Old Town.

—Councillor Rob Yates
Restaurants and cafes in Margate are attracting more people by offering a variety of foods and also having inclusive dietary requirements in their menus. The Buoy and Oyster restaurant that opened in 2015 themselves have expanded and have recently opened a takeaway restaurant called Beach Buoys which serves fish and chips as well as vegan, vegetarian and gluten free options. It's available to dine inside, outside and customers are also able to order online which gives Margate go-ers the option of how they want to dine.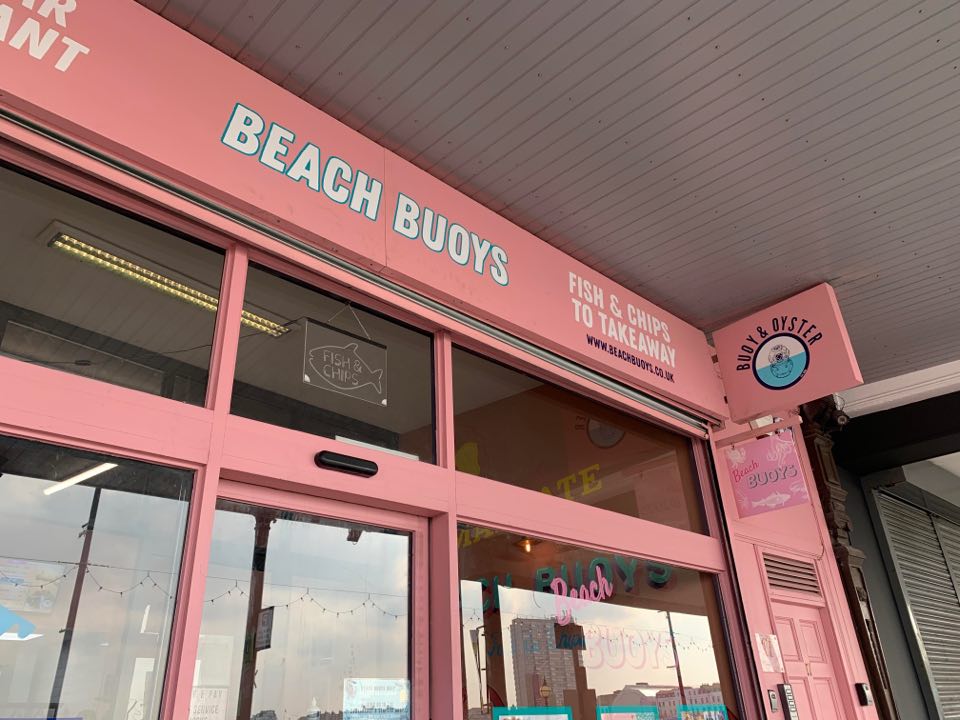 The Proper Coffee House has been along Margate high street since 2012 but its new owner Lucy Cook took over in 2019. She said, "It's hasn't really got any busier, it's a bit of an uphill battle."
The coffee shop offers a variety of hot drinks and cakes with some catering to specific dietary requirements. They also allow for not only dogs to enter the shop but also cats. The Proper Coffee House is along the High Street which means people have to walk up from the main sands to get to it.
"I don't really think the film will have a knock on effect on visitors until the film comes out." Lucy Cook explained.
She wasn't able to see a lot of customers throughout 2020 due to the pandemic but is hoping that it will pick up as summer nears.
"I've got the biggest cafe on the high street apart from Costa but we haven't got an outside which may have an effect in the summer. I think our cafe is worth coming to, it's all homemade and good service because we have the time to serve people."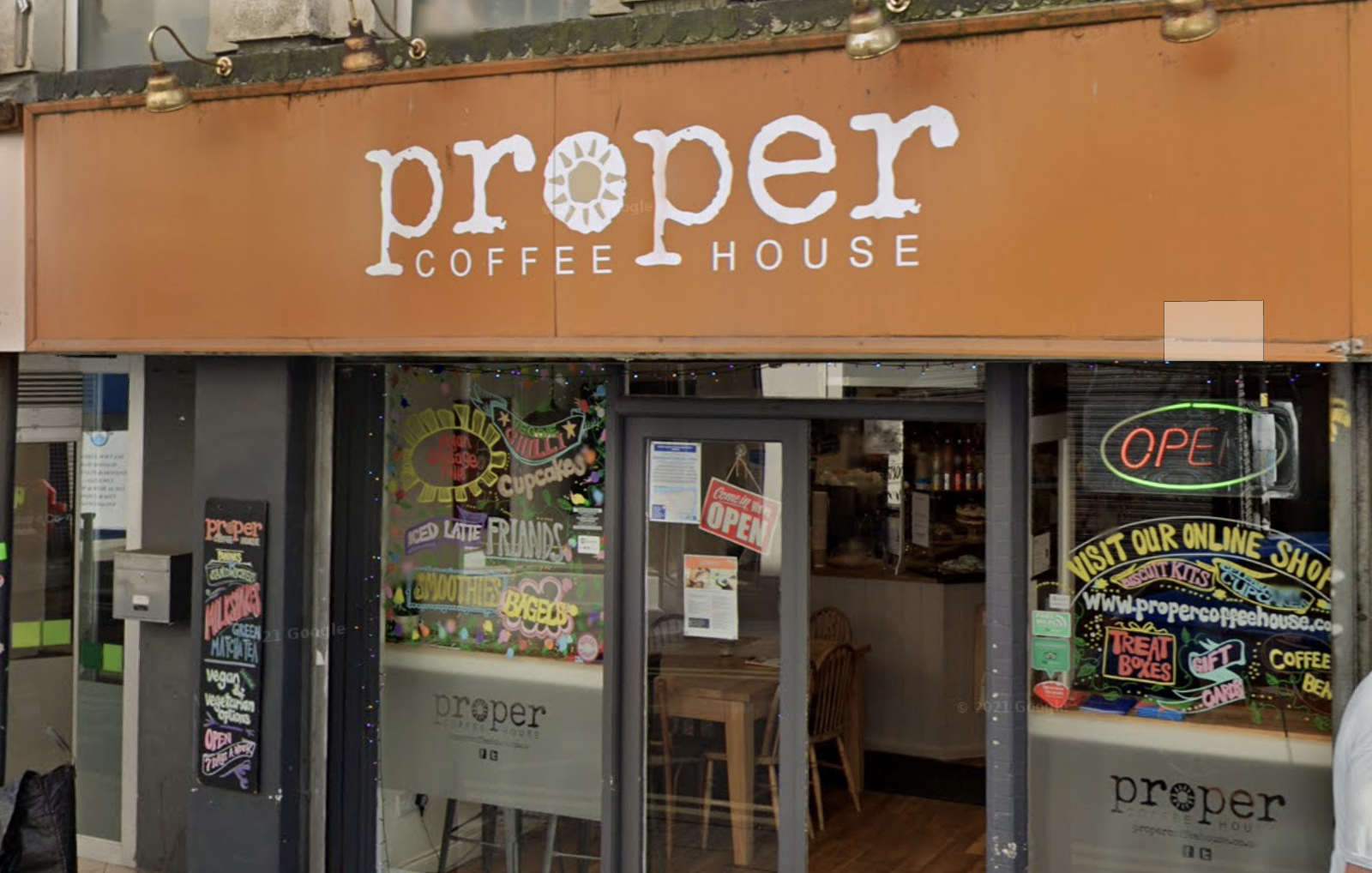 As we head into sunnier days, Margate is getting busier with people going out for coffee, shopping, visiting places such as the Shell Grotto or the Turner Contemporary or just going on a seaside stroll. Margate is also host to the Old Town Market which is held every Saturday from 11am which started back up on 16th April. Margate continues to keep up with trends by hosting artists, vintage traders and designers at the market. As well as the market there are a variety of vintage and thrift stores that offer clothing, furniture, paintings and jewellery across margate from the High Street down to the Old Town.
Nancy Rox, the Old Town Market organiser, explained, "Normally when we reopen there's between two and four quiet moments but there was a steady flow of people when we opened over Easter weekend."
"My worry is that after the pandemic, people come to the Old Town just as something to do. Most people who have become residents aren't using the Old Town as much and are staying locally to them. They'll just come down when they see family."
The Turner Contemporary has experienced an increase in visitors to the gallery. The Visitor Engagement Manager, Gavin, said, "The town itself is definitely busier. Tuesdays to Thursdays aren't particularly busy but the weekends can get rather busy here.
"There is a good mix of tourists and people from the local area. I think the artistic community is really thriving at the moment through Margate and Cliftonville."
There are a variety of people who are expressing themselves through clothing, the items they sell at the Old Town Market and the art that gets drawn across Margate. The Visitor Engagement Manager also explained that he doesn't believe the Empire of Light filming has made a direct impact to the Turner Contemporary but has increased the amount of people visiting Margate.
The nightlife in Margate could also increase as Kabuki, a nightclub across Marina Drive, has been bought by someone new that hope to reopen soon. It's temporarily closed at the moment but once revamped could be bringing more people to Margate in the evenings.
Shop and business owners in Margate are hopeful that visitors will continue to come to the town. As we head into summer, the hope is that it will become busier with people and will continue to do so even after the summer has passed.