Racism in football isn't just confined to the top teams - it's happening all across non-leagues too
With the recent spate of racist abuse across international and top-league football, it is clear that the game has a problem. But as Tom Schwartz investigates, the issue is just as problematic in non-league football as it is in the higher divisions.
It's a subject that's been hitting the front pages a great deal in recent weeks.
And with the vile abuse that the England squad recently suffered at the hands of Bulgarian fans, more and more people are becoming aware as to how much of a problem racism in football really is.
But while racism in high-profile matches has made the front-page time after time over the last few weeks, the same cannot be said about similar incidents in non-league football.
And yet it happens, and at just as an alarming rate as it does at national and English Football League levels.
There has been a spate of incidents in the conference leagues and below in the last year that while have been reported, have not received anywhere near the same attention.
And unlike the incident in Bulgaria, many of the teams who were subject to racist abuse have received as harsh, if not harsher punishments than those given to the fans abusing them.
Take Padiham Football Club. Earlier this year, their goalkeeper Tony Aghayere was racially abused by the Congleton Town fans.
The co manager Liam Smith then decided to take his players off the pitch during the match.
The result? While both teams were fined, Padiham FC were told to pay £165, whereas Congleton Town FC were only charged £160.
Padiham FC chairman Shaun Astin said there was no justice in the decision to fine his club more than the other.
"We were fined £165, the other club were fined £160. Where is the justice there?" Astin asked.
"If you walk off, you're the one who gets penalized. I don't think it was handled properly. We'll leave it at that."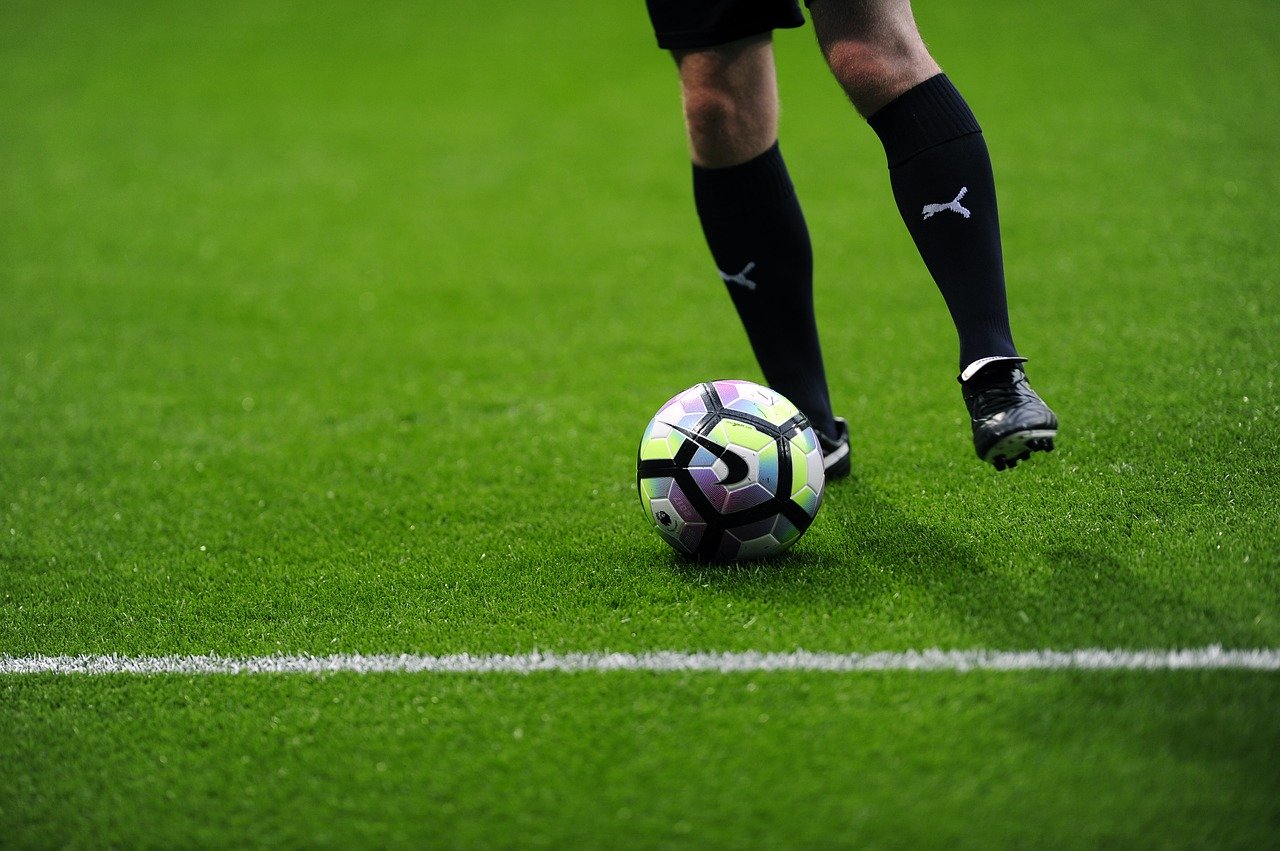 Astin described the racism itself as "disgusting".
"It has no place in football," he continued. "It's just a shame. We were out there to enjoy ourselves, and a few mindless idiots ruin it for everyone.
"I've been involved with non-league football since I was 15. I was semi-professional - not to blow my own horn - and I had never seen it before.
"But I don't think there was as much of a problem when I was growing up. There probably was in the 70s, but when I was growing up it seems to be more positive.
"I played with players who were Asian, who were Black, who were from all over the world. And we just all got along. There was none of this.
"It's just recently, over the last few years it's reared its ugly head.
"I've played with players from various countries, but it just seems to be raising its head again."
Astin said that one of the reasons racism in non-league football is less publicised is because the matches aren't televised.
"It's happened to us, but because it's not on the TV, it's kept a bit more quiet. Whereas a big club like Manchester United, or England, is on TV, so it gets more publicity.
"But it was only because a journalist happened to spot it that our story was spotted. Most of the time these things don't blow up.
"And I think social media has led to it being more prolific. Once you press a button it goes all round the world.
"Social media has a lot to play in it. Its showcasing it, really, isn't it? These things go viral, and then they're being watched all around the world.
"It's happened at England level, which is high profile, but it's happening all across the EFL, and non-league as well."
When England FC were subject to abuse, the players and manager elected not to walk off the pitch. But in non-league football, managers seem to be far more inclined to take their players off.
Astin says this is likely due to a combination of the lack of security at non-league matches paired with there being far fewer match officials on the pitch.
"[Ex-Man United player] Paul Parker said don't walk off. Well, that's all well and good when you're playing for Man United, with a circle of security and stewards.
"But when you play on a non-league ground with [the supporters] 10 foot away from you. When five or 10 idiots are shouting at you, it's more intimidating.
"And in non-league, there's just three officials, no fourth official; and even lower down, you might just have on referee.
"What is he supposed to do? It's just one man. How can he control it?"

Unfortunately, the Padiham FC incident is not an isolated one. Just last month, Haringey FC manager Tom Loizou took his players off the pitch after they were racially abused during a match against Yeovil. The game was then abandoned, and two men have been arrested following the incident.
Wythenshawe Town manager James Kinsey also made the decision to take his players off the pitch after one of the linesmen allegedly used racist language against his players. Kinsey was suspended for his actions. No action was taken against the linesman, despite four of the Wythenshawe staff on the bench saying they clearly heard the man use a racist slur.
And Dover Athletic's Inih Effiong was racially abused as recently as three weeks ago, when a Hartlepool fan shouted racial slurs at the striker after he converted a penalty.
The game had to be stopped for ten minutes, with a spectator even making his way on to the pitch with an aim to harass the referee. The club put out a statement saying that while the incident was inexcusable, it was something the club had had to deal with multiple times.
"This is not the first time that our players and staff have had to contend with racial abuse during a National League fixture," the statement said.
The National League also put out a statement that said: "Following the reports of supporters directing racial abuse at players at a match between Hartlepool United and Dover Athletic this weekend, the National League wishes to voice its utter condemnation of the behaviour of the alleged perpetrators.
"The League understands that a disciplinary process will be commenced by The Football Association and that investigations are being conducted by Cleveland Police.
"For its own part, The National League will remind its member clubs of the protocol for dealing with abuse aimed at players, managers or match officials and consult with industry stakeholders to assess the need for further preventative action."
Hartlepool United also put out a statement condemning the behaviour of the racists.
Sports journalist Steve Tervet is a regular attendee of non-league football matches due to the nature of his work and says that while incidents like these don't occur very often, they still happen far too often.
"There was an incident last season involving Ebbsfleet player, Ebou Adams, who was allegedly abused by an Aldershot supporter standing behind the goal," he said.
"The game was stopped, and the referee spoke to both managers before play continued. The person involved was later detained by police."
Tervet says he agrees with Padiham FC Chairman Shaun Astin that the lack of security at non-league matches contribute towards racism in matches, and that players should walk off if they are racially abused.
"I think it's easier for people to get away with it the lower down you go [in the football league] as there are less stewards and police officers. I do think there has been an increase in these sorts of incidents at football in recent years.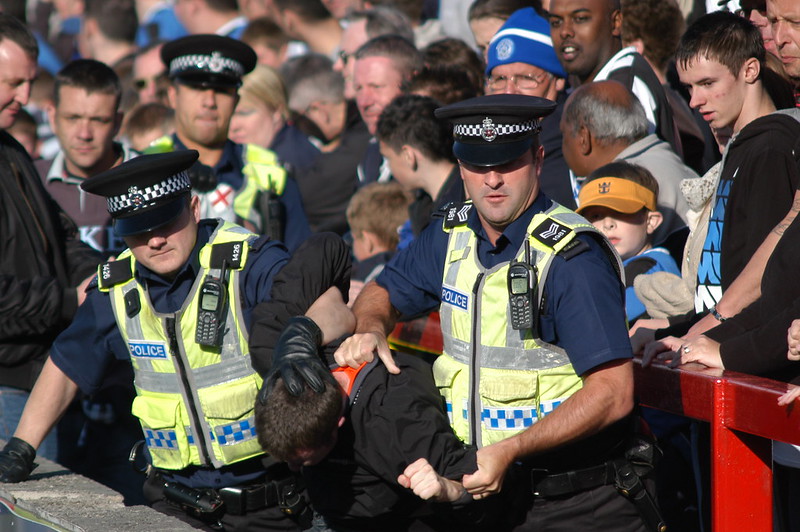 "I don't think anyone should have to tolerate that sort of abuse in their workplace, so players are perfectly entitled to walk off," Tervet continued.
"It doesn't let the racists win, it shines a light on their behaviour and forces us to talk about racism which hopefully will lead to action.
"I definitely do not [think governing bodies are doing enough]. Just look at the 'punishments' handed out to the Bulgaria national team and other clubs' sides recently.
"Closing parts of stadium or fining these teams paltry amounts is totally ineffective. Start docking points or kicking teams out of competitions and people will realise there are consequences to their actions.
"You have to hit these people where it hurts and although this punishes all supporters of these teams, I can't see any other way the message is really going to get through."

Other players that have suffered at the hands of racists include George Elokobi, who is the current captain for Maidstone United.
When he was subject to racist abuse, his club complained to the Football Association (FA) but two months later the opposing team were cleared of all charges.
When speaking on the KentOnline Sports Podcast, Elokobi said: "I was warming up on the side and I could definitely hear it coming out from the crowd - 'hey, Elokobi, you black …"
"The one thing I tell anyone is I'm proud of my race, it doesn't faze me one bit what you say to me."
Maidstone FC's club secretary Ian Tucker said that the way people's attitude towards racism changes when they enter a football ground still amazes him.
"In what other walk of life do you see it?" Tucker asked. "If I went into McDonalds and I wanted a burger without the lettuce, 9/10 times they'd get it wrong. But imagine then being racist to the server?
"And yet in that football environment it happens. If that happened in the streets, he'd either get a beatdown, or would get nicked.
"If anyone were to use such racist language in any other situation in life, they would be seriously reprimanded.
"It is a minority of people, but what makes that minority feel like that?
"I don't know what it is about football specifically. It's one of those strange anomalies.
"It's considered a working man's sport, but I'm not sure if it really is anymore.
"It's that one small minority who think the passion of the game is the reason for the racist abuse.
"It doesn't matter if it's racist abuse, gender abuse, whatever it may be.
"What is it that when people come through that turnstile and think the laws of the land don't apply?"
Tucker explains that while he has not witnessed any racist incidents at his club, other abuse is something he has unfortunately seen.
"I hear about it at my club," he continued. "We've been fortunate that there's not been anything serious here. Nothing vile. But I do hear it.
"We do self-police here too. When someone does feel brave enough to break the law, the crowd let them know that they are out of order."
Tucker says that he believes racism happens less often in non-league football, and that when it does happen, it is easier to catch the culprit. This, he says, is partly because of the intimacy of the club.
"If someone shouts something at a premier league ground, how many people can actually hear it.
"Certainly not the officials, when you're in the top row.
"But It's a lot harder to hide in non-league football. You can rout them out more swiftly.
"There was an incident in Eastleigh, where four supporters went police after hearing racism and the guy got prosecuted.
"It's the beauty of non-league football, it's a family setup.
"I've been involved for 16 years and it's a second family."
Similarly to others in the world of football, Ian is also a big believer in taking players off the pitch if they are racially abused.
"I think it is an effort to stamp it out. Harringay Borough and Hartlepool showed immediate action," Tucker continued.
"They went off the pitch, and it had to be replayed.
"The Hartlepool manager even put a statement out in the few minutes after the incident. It shows that people are taking action at as soon as possible.
"As long as the authorities are taking [...] action.
"With the [Eastleigh supporter] who was fined, that could have been a month's wages.
"I think more people are realising that they could lose their whole wages for an act like this."


Racism has been an issue in football since it was first played, but only in recent years has a collective effort to fight it has been taken to the pitches.
But unfortunately, the battle is not one that is being won. Statistics from anti-racism and discrimination charity Kick It Out show that reports of discrimination have had a year-on-year increase since 2012/13, when they recorded 77 incidents.
In the 2018/19 season, the charity recorded 422 incidents of discrimination. 65% of these reports were of racism.
Kick It Out does state on its site that: "Although an increase in reports could highlight a more confident approach to reporting incidents, the leap in reports could also identify that discrimination across the game is still an issue which needs ongoing and constant education and the application of appropriate sanctions."
But how do you tackle the problem? While the obvious answers include criminal prosecutions for the perpetrators, bigger fines for the clubs, and more powers given to the match officials, regional manager for Show Racism The Red Card Steve Goodsell believes there is a far more effective way of tackling the problem.
"Our aim is to combat racism by educating mostly young people, but also adults too," Goodsell said.
"We do that by delivering education workshops in schools, delivered by inspirational people including famous footballers.
"It's so important to teach young people. If you don't teach them when they're young, they can grow up with some views from other people that are inconsistent with reality.
"If you don't challenge these views, they can permanently become their views.
"Things pass down from generations and from friends to friends.
"So to stop this, we instil critical thinking. We talk about differences in people.
"Perpetrators also need to be made to do education."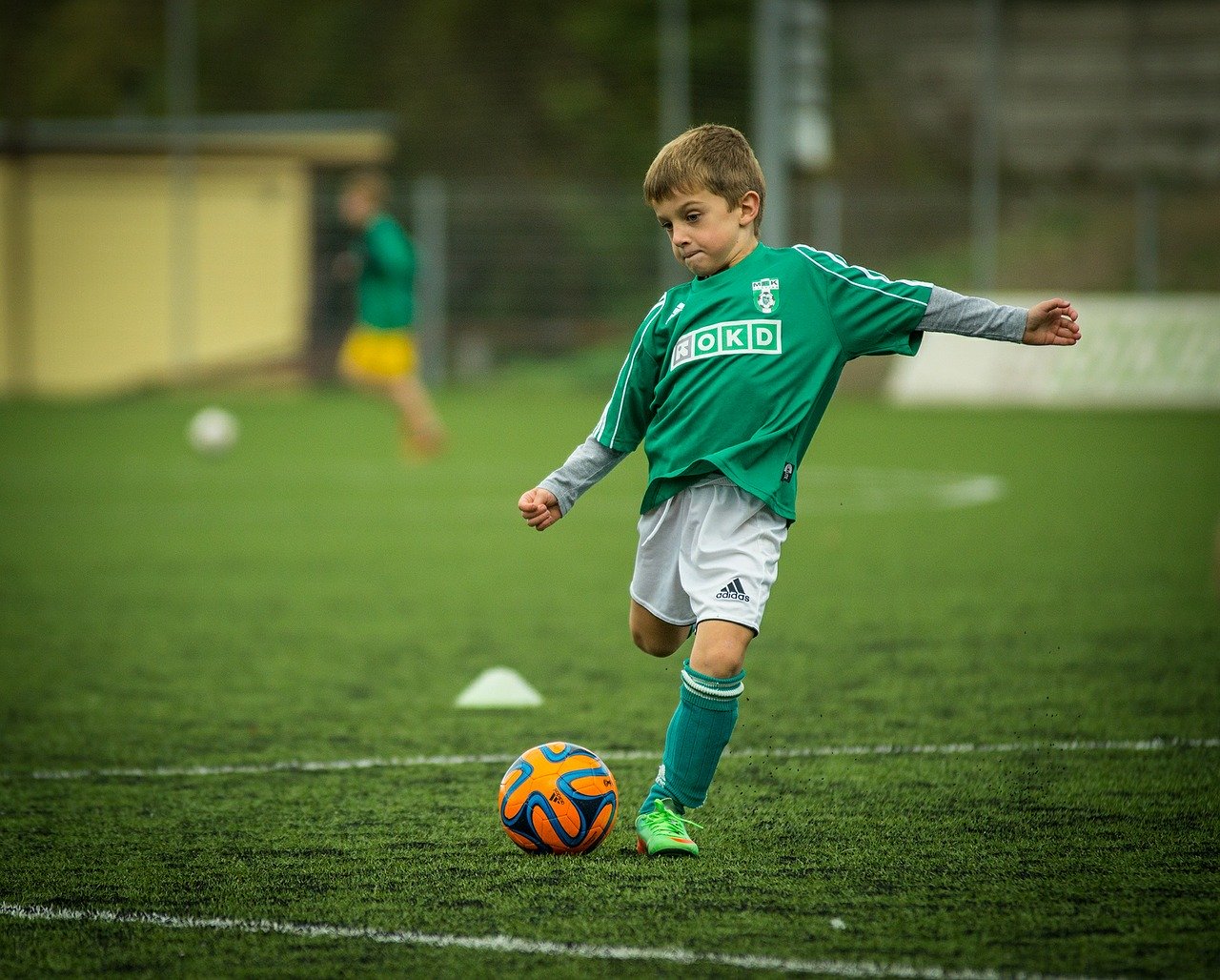 When asked about the recent Yeovil incident, Goodsell said that the organisation was both shocked and saddened.
And as with everyone else we spoke to, he also agrees that in that particular instance, taking the squad off the pitch was the right thing to do.
"We felt that the manager did the right thing to protect the players," Goodsell continued.
"You have to protect your employees.
"It is not acceptable to have players racially abused, spat at, and have things chucked at them.
"You could see how upset the manager was. "He knew he had to do something.
"Something had to be done there and then.
"You could argue that if you do that the racists win.
"We don't generally think it's the best way, but it depends on the circumstances.
"If you're talking about youth football, if I was the manager, I would take players off the pitch."
Goodsell also agrees with other managers that a lot of the problem arises from the lack of support from match officials.
"Some teams have no support from the referee," he continued. "They're not doing enough.
"If it's coming from the fans, the [referee] should speak to the manager. If it continues, the match should be abandoned.
"That's the last resort, and we don't want this, but sometimes it is the only answer.
"You can have as many fines as you want, but it isn't going to make a difference."
Goodsell also explains how he believes the referees need more support through better guidelines from governing bodies.
"I'll give you an example to the disparity of the scrutiny [supporters] are put under," Steve continued.
"There are lots of guidelines [by the FA] about pyrotechnics, fireworks, etc; whereas with racism, there are barely any guidelines.
"Authorities need to act hard and fast, so we can protect the players.
"We also need peer pressure from supporters. If you see or hear racism, report it.
"Finally, stewards need to be trained more."
When asked whether he feels racism in football is increasing, Goodsell said that while it certainly isn't a patch on the horrendous abuse that players used to suffer back in the 70s, supporters' attitudes towards racism certainly seem to be slipping back.
"It did get better for a while, and things have improved since the bad old days of the 70s, but there has been a step backwards," he continued.
"Maybe it's because we think [racism] is gone. Maybe we're getting a bit slack.
"It's a society problem, it's not just a football problem. Everyone needs to be involved.
"Some people say it's just words but it's not. It links to the Far Right, it links to politics.
"Without education, nothing will change."


The unfortunate truth is that you will never be completely eradicate racism from football - just as we will never truly eradicate racism in from life. There will always be one or two people who try to ruin it for the rest of us.
That being said, educational programmes like the ones Show Racism The Red Card are implementing are playing a huge role in lowering the number of supporters that harbour racist views.
And as social media helps draw attention to abuse, and more and more people call out racism when they see it, we will start to see less and less of these supporters at non-league football games.
But until the media starts splashing each and every racist incident across the back pages, as happened with the England game, it is likely that non-league football matches will still be a place where racists feel they can express their disgusting views.