Why professional dancing is not as glamorous as it seems
14th November 2019
Professional dancing is a career that thousands of children dream of succeeding in. But in such a competitive industry every dancer faces vast amounts of physical and mental challenges as they try to make it to the top. Chloe Mills investigates.
"I want to be a dancer" is a typical response from children across the world when asked what they want to be when they grow up. "Lights, camera, action" is every child's happy place when they start dancing. The costumes, the sparkles, and the fun on stage, but is the life of an adult dancer quite as glamorous as it seems?
Being a dancer is often seen as one of the most glamorous careers there is. Dance is an art that conceals every ounce of effort put into it, hence why it is portrayed in such a way. On television and YouTube, shows such as 'Strictly Come Dancing' give the impression that anybody can master being a professional dancer in a few weeks. However, this could not be further from the truth.


The life of a dancer is so mis-understood mainly due to the creative costumes, shiny shoes and dazzling disco balls disguising it. However with the ever-growing use of social media and its ability to portray things in the best possible light, what is seen on stage and TV is never the blood, sweat and tears that goes alongside the glitz and glamour.

People may often associate individuals with careers in performing arts as "triple threats". This means that someone is good at dancing, singing and acting and it is becoming more and more relevant in the modern day world. You cannot just be good at ballet or tap alone. Hours of practise are put in to master even your weakest skill, whatever this may be. Rehearsals are needed to improve performance, technical skill and your stamina. These alongside the mindset to being open to anything, are just some of the basic requirements alongside determination to succeed as a dancer in the 21st century.
Many boys dreams of being a professional footballer, likewise boys and girls across the world dream of making it on stage as a professional dancer. The dance and performance industry is potentially the most competitive and hardest industry to break into worldwide.
The cliché "right place, right time" also goes hand in hand with making it as a dancer, so they say.
A common struggle in the transition between dancing as a hobby and making dance your profession, is whether performers can earn enough money to live a normal life nowadays. Freelance dancer Rhianna Deon, 22, from London started ballet at the age of three carrying on through school and university prior to making it her profession. Figuring out that she had a talent for dance, and being sent to auditions form the age of eight, dancing became a passion for Rhianna.
"I knew that I was good at it, and at the age of 10 I had already decided that this was what I wanted my career to be. I pushed myself and made sure that I took any opportunity that I could," she said.
"Now that I am at the age where I have to pay for my own training and find a job to pay the bills, it is so difficult. As a child I never truly knew how hard this industry really is. You never know when your next job is going to be or how long it is going to last for, so it is important to grab whatever opportunity comes your way. It is harder than I ever thought it would be for sure.
"Everybody knows that not only are dancers are paid pennies for their display of talent but also to even break down the barriers to entry into the industry. It often takes several knockbacks before you get your breakthrough."
What it is really about is always pushing yourself that little bit harder

—Rhianna Deon
Dancing as a profession is something that you do because you love it, not simply a job that you put up with because it feeds the family. Rhianna admitted that sometimes the biggest battle is that initial casting element of being chosen for a role.
"In this industry it is never going to be smooth sailing. You are never going to walk into an audition and have it handed to you," she said.
"There has been plenty of times where I have been knocked back and rejected. It is heart-breaking sometimes. What I have learned about being a dancer is that there are some things you just cannot change. You may go into an audition and the judges are looking for tall blonde girls, but unfortunately they will not tell you that. It is important to stay grounded and accept that it is something you cannot change about yourself. When working for a company it is important to remember that there are going to be people better than you and who have more experience. What it is really about is always pushing yourself that little bit harder.
"You tend to ask yourself: Am I good enough? Am I too small? Do I need to lose weight? However I try and take it in my stride and move on. Even with a positive attitude, if it was something that you truly wanted it can break you. I do think knockbacks keep us dancers humble and hungry to work harder and push ourselves, I am constantly asking myself: what do I need to work on?"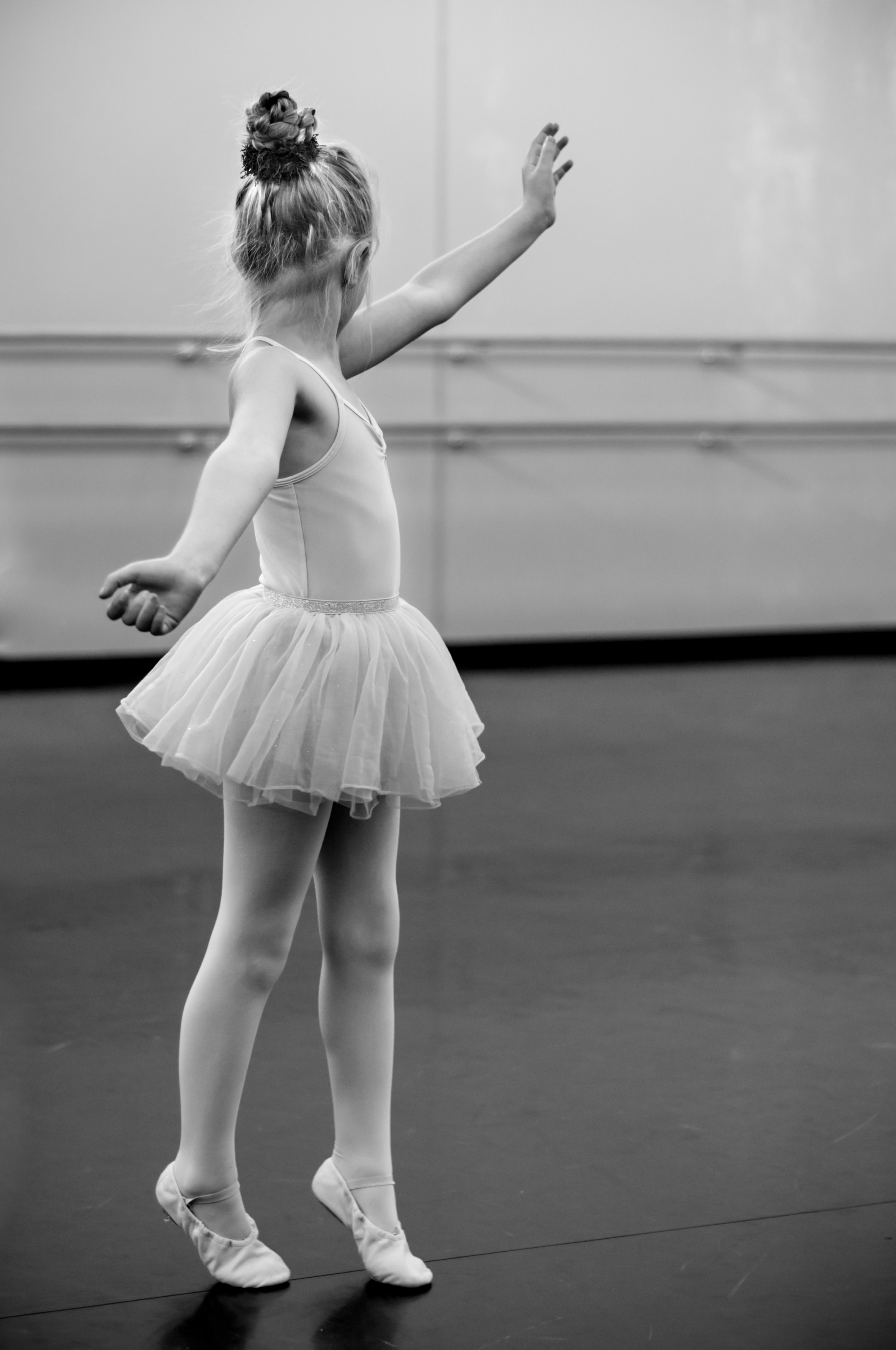 Despite the pressure placed on young dancers, dance schools including the DAPA dance school in Canterbury, Kent often encourage children to be the best that they can be, even if that does not lead their dancers to pursue a professional career in the dance industry. Sarah Dean, principal of the Dean Academy of Performing Arts, has strong feelings towards encouraging all children to reach their dreams.
To say that just because something is hard you should not even try is the wrong attitude to have, whether the situation be dance related or not

-Sarah Dean, DAPA
"Children should try and understand that sometimes it can be hard in the world of dance, or in any industry for that matter. They must learn to persevere and then feel good when they have improved or can see that their hard work has paid off," she said.
"We run vocational courses for the children who want to follow a career in dance and we only encourage those who have full potential. Although we do get students who are passionate about careers in dance and we try and help them achieve their dreams. We don't openly encourage everyone but if a child shows potential we ask them if they have considered a career in dance.
"Regardless of the pressures that being in the industry brings, it is still something that is encouraged amongst young dancers all over the country at their dance schools. To say that just because something is hard you should not even try is the wrong attitude to have whether the situation be dance related or not.
"Although the world of dance can be short lived, there are other branches that you can look into including teaching and choreography. I think that if someone is passionate about a career in dance you cannot stop them. If they have any doubts then I suggest that maybe that is not the right path for them. It is a vocation and yes sometimes the pay can be low, but it is about wanting to dance.
"Mainly, dance should be enjoyed as a hobby and for fitness. This is our main aim. There is a small percentage who want to make a career out of dancing and they know from quite a young age that it is what they want to do.
"I disagree with teachers trying to tell an individual to do something else or pursue another career path, that is unfair if a student has a passion for dance. You should always discuss the possible short career of dance and what they might do afterwards but not try and persuade them to change their minds.
"Having a positive attitude to dance as both a career path and as a hobby is something to be admired. This is the best perspective as it encourages everybody to dance but not necessarily forcing children into the professional industry. So many people have the view of only being considered a good dancer if you 'make it' in the world of dance. Despite this, there are often many elements which stop even the best of dancers from making it professional."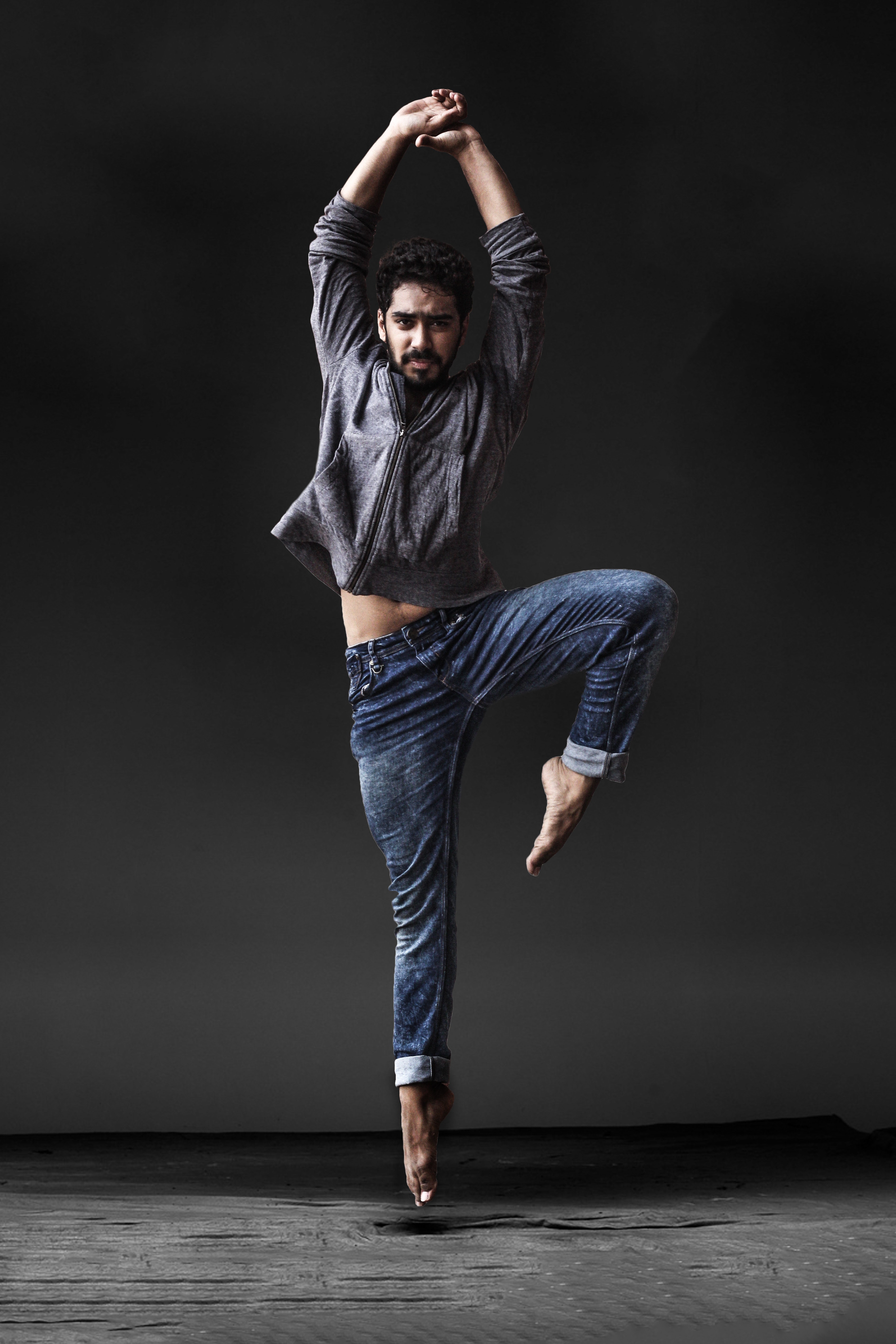 Another hardship of being a professional dancer is the hugely feared issue of injury. With this being a common problem due to the nature of the job, it can often end people's careers at an incredibly young age.
Dancers regularly struggle with such a wide range of issues. Injury is often not only the last physical hurdle but a final mental struggle that can end a dancing career.
George Broadbent, a 21-year-old world championship level dancer from Kent, faced issues of being judged by friends and family due to male dancers not being seen as equal to females. Alongside this he danced whilst battling with Autism for his whole life, followed by an injury that if it had been left untreated could have stopped George's dancing dreams in a heartbeat.
I was told that if this had never been treated, that I would have danced myself to retirement at a young age

—George Broadbent
"Unfortunately in 2018 I was having trouble with my knee to the point that I couldn't put any weight on it or even walk. I was assigned to a therapist to get help as soon as possible to get myself back dancing, I was sent to get acupuncture to help my knee," he said.
"Even after this, my bad luck continued and I still had problems with my knees resulting in me having to get steroid injections to fight against the pain. I was told that if this had never been treated that I would have danced myself to retirement at a young age.
"Even now I'm hoping that retirement is a long way away as dance has changed my life a lot. The thought of it being taken away by an injury is petrifying."
George was lucky. This however is not the case for so many other dancers in a similar situation. With teaching and choreographing being the alternative for injured performers, the back-up plan is often similar for every dancer when injury takes over their already short lived careers as professionals. It truly is luck of the draw, as everybody is prone to injury when dancing and using their bodies daily.
Despite this, for some people dance is their sole passion and purpose in life. Abigail Fisher, a 22-year-old tour dancer from Essex, says dance was all that she ever wanted to do so there was no other option.
"Dance to me is a career, it's the only thing I have ever wanted to do," she said.
Dance is an art form which allows you to be as creative as you want and that is what I love about it

—Abigail Fisher
"It's something I get excited about and look forward to. All aspects of it are a passion to me- watching, performing and creating. I feel like it has always been a passion and it becomes stronger the older and more experienced that you become. Dance is an art form which allows you to be as creative as you want and that is what I love about it. There are absolutely no boundaries. You constantly learn new things and escape reality.
"I was never forced into going, and for as long as I can remember, it was always my choice. There was always inspiration from the older girls around me and I always wanted to be able to do that for someone else.
"It is important to educate aspiring dancers about how hard the industry is. That should never be a shock and you should be aware of its issues before entering the industry.
"It's enjoyable and very rewarding being a dancer. Equally, more must be done to make sure that jobs are paying minimum wage. I do still feel like you can't live off this wage for the rest of your life though unfortunately. You do have to have extra normal jobs on the side to be able to manage."

Even dancers in the industry, including Abi, admit that dancing on its own is not always enough to fund a steady and stable life. Sometimes it is even a battle to earn the minimum wage.
Dancers in this era are fully aware of the disadvantages of making this their profession, however they continue to do so. The many challenges that dancers in the industry face day in day out you would think would put them off their passion. Nevertheless this rarely stops them.
To dance through injury, not being paid much at all, and being constantly knocked back at auditions proves how mentally and physically challenging life as a professional dancer can be.
The willingness to continue however, also displays the passion, dedication and pure love that dancers have for what they do. In the current world, there are not many careers in which the purpose for people having this job is because they have a real passion for what the job entails.
To be able to say that you love what you do is a great thing. Many dancers may say that even though they enjoy what they do, they still feel restricted by the lifestyle of a dancer. However, just because there is a stereotypical 'dancers diet' does not mean that performers should limit their diet or social life to the extreme.
Personal trainer and nutritionist Emma Green, trained as a dancer at Rambert Ballet School in London before pursuing her career in fitness. She found that making a career out of dance, even when you are training at the highest standard, is sometimes near on impossible.
"It is hard to make a career out of dance when different companies are looking for specific shapes and sizes. You could be too small or too tall," she said.
"You devote your whole life to dance, you don't go out for a period of time and you never socialise as your brain is simply focused on dance, dance, dance.
Some professional dancers hardly eat at all which is so damaging for your body, but an easy trap to fall into

—Emma Green

"There is a big thing where dancers think that they have to be so skinny to get a certain part in a certain dance company. Some professional dancers hardly eat at all which is so damaging for your body, but an easy trap to fall into.
"I would say nutrition is 60% part of being successful, with your movement and skill making up the other 40%. You will never be the best dancer if you do not fuel your body with the right food and enough of it.
"I think some people find the diet of a dancer restricting, but in my personal experience I don't think it is. As long as you have a balanced diet you will be fine.
"Nobody should stop what they like to eat just because somebody says so. Having the odd chocolate bar is not going to do anything to your body. Sometimes you are working from 9am to 5pm, burning lots of calories and your body simply craves sugar. I do not believe a diet should be restricting for any dancer."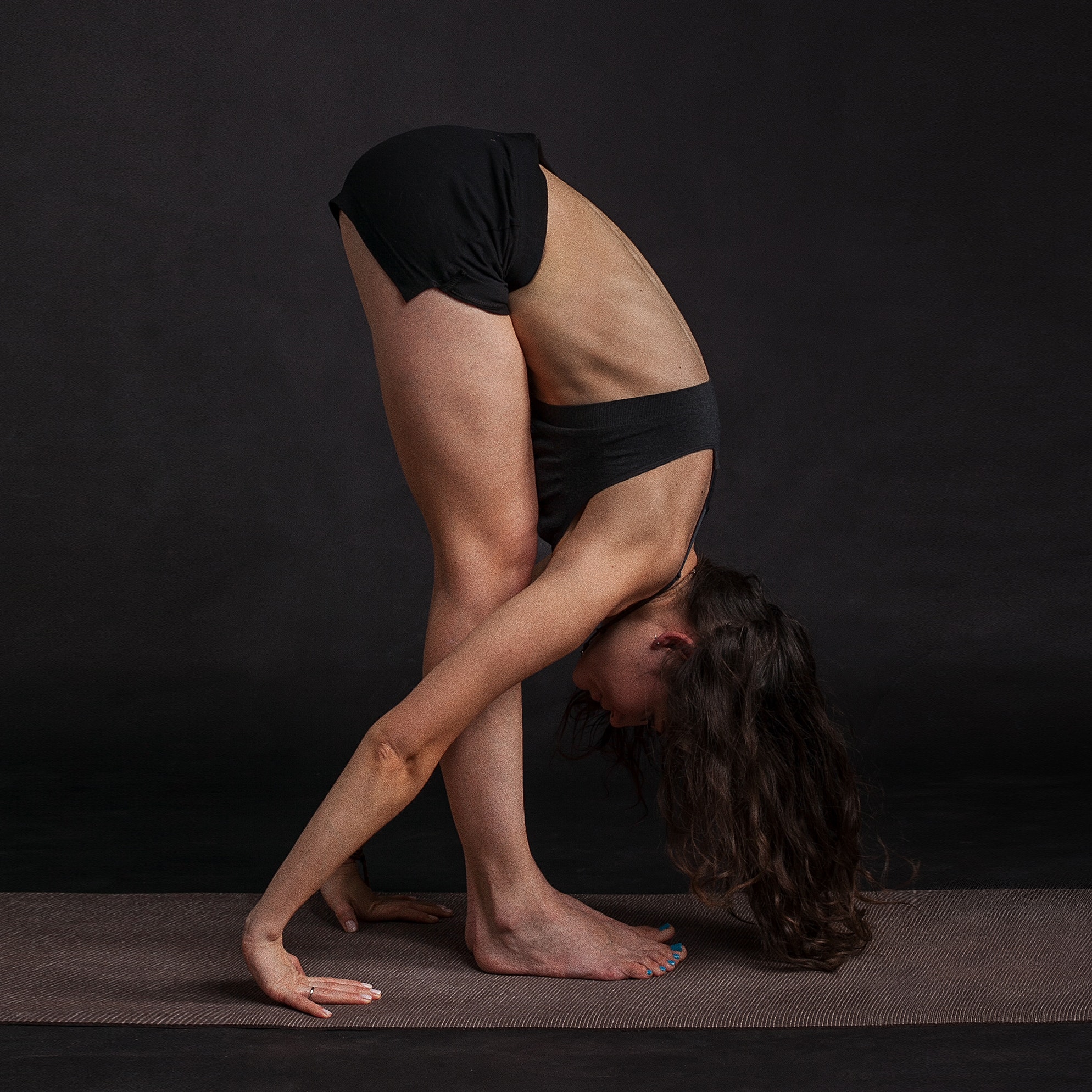 Alongside the worry for dancers regarding what they should and should not eat, many professional dancers spend their careers working overseas, due to the nature of the industry. Dancers often take what they can get in terms of contracts and opportunities, despite this being unsettling constantly moving away from home. Alice Obee, a 26-year-old ex-professional dancer from London, found that life after dance can often be incredibly difficult in more ways than one.
"After training at The Urdang Academy in London and getting my BA degree in professional dance and musical theatre, I performed in many annual pantomimes. Following this I went to other auditions and landed my first job on a cruise with Mirage Productions on board Fred Olsen Cruise Lines," she said.
"I spent the first six weeks in rehearsals in the UK and the following six months on a ship all over the world. Spending time seeing so many places and travelling the world alongside doing what I love onstage every night was very rewarding!
"It is a great life when you are dancing professionally but the worst parts are having to say goodbye to your friends and family when you leave to start a new contract.

There are many mental struggles that you face when you stop performing and move back to a normal lifestyle

Alice Obee
"It is a huge transition from doing crazy hours and getting no sleep to then ending your career and living a normal life back at home. I struggled mentally when I was performing as I did not get much support from all of the companies that I worked for. It also became hard moving home and getting back into the routine of living either by yourself or with family, not in the intense atmosphere that it is living with colleagues.
"There are many mental struggles that you face when you stop performing and move back to a normal lifestyle. Not knowing what your next job will be or if that was your last job can be a difficult thing to process. Also, injury is the worst thing as a dancer and these injuries will always keep coming back even when you stop your dancing career.
"Those little injuries are a reminder of your career and performing days that you are no longer doing."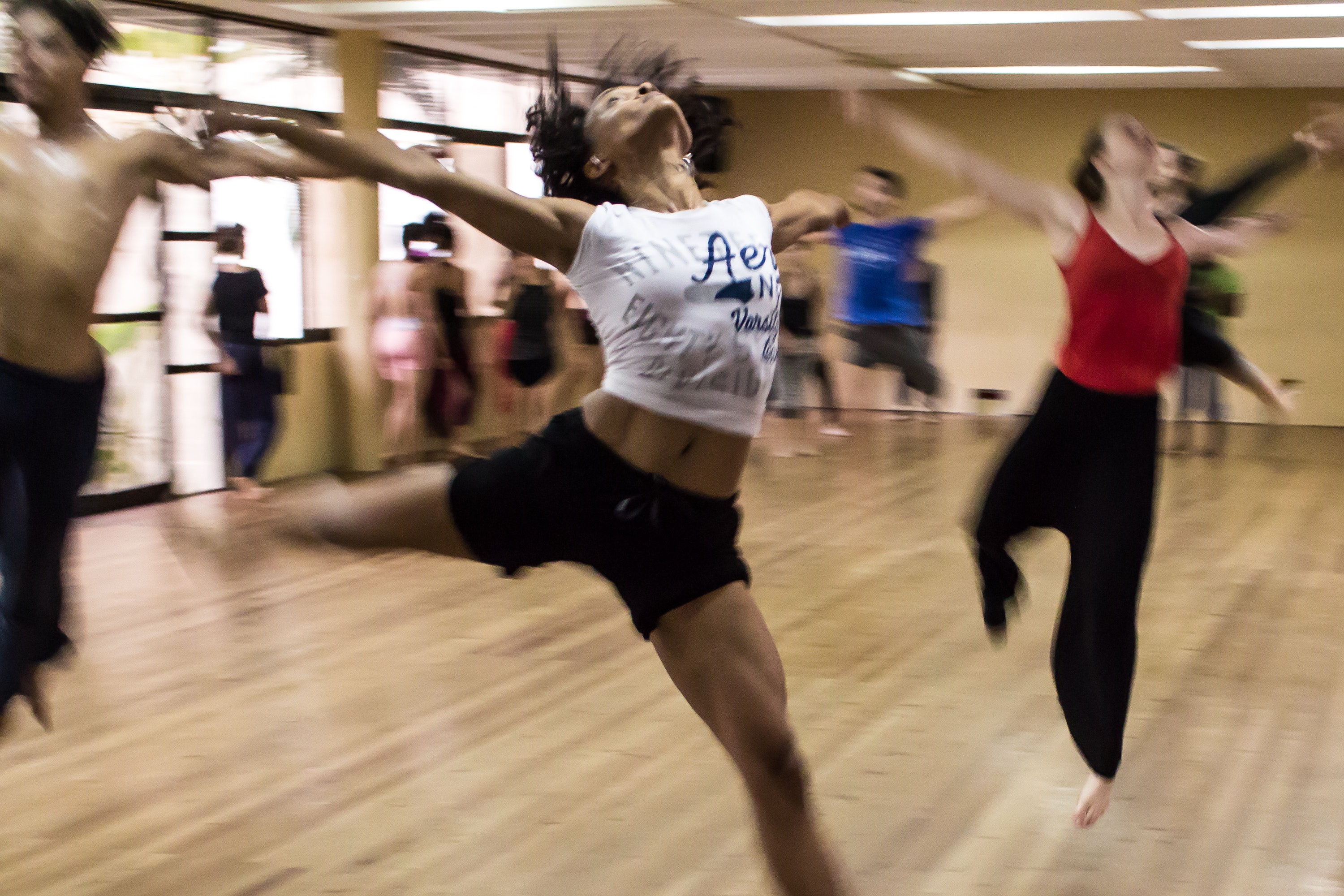 Despite 'making it' as a professional dancer being the ultimate achievement that so many dancers continue to strive for, it inevitably is not what it seems. The constant mental and physical challenges that each dancer speaks of experiencing, takes a lot out of any individual regardless of how strong they are.
There are so many elements which make up the life of a dancer. How it is portrayed in the media always shows you the perks, never the detrimental realities. The move from dancing as a child to pursuing it as a full-time job is also a very testing transition.
Wanting to be a dancer and being a dancer are often further apart than most people anticipate. The versade when on stage and performing is a short lived part of a career in this industry. Professional dance brings injury, mental challenges and constant physical demands which linger even after retirement. Dancing professionally is not simply a career, it is a lifestyle and it is not one that is always as glamorous as it may seem.