Webcam girl from Kent explains how she makes £1.5k a week
Sexual webcamming – not something that majority of women would consider. Baring all for strangers all over the world through a webcam seems daunting.
It's now a profession for many women of all ages. Whether it's their full time work or a side job for extra money, webcamming is a source of income for thousands of women all over the country. 
'Cam' has become a huge part of the sex industry over the past decade, with the numbers continuing to grow, but still stigmatised by many. The most successful can charge around £5 a minute, earning thousands by the end of the week due to it being a 24/7 market. 
Billie Crittenden, 24, from Herne Bay, Kent, has been earning money through sexual webcamming for 4 years now. 
She explained all about the secretive world of adult webcamming: 
"I was a barmaid on £5 an hour at the age of 20 which was cash in hand, working sickly hours that were so tiring. I never really knew how to get into webcam but I always wanted to, and I knew a girl who done it and saw her in the bar that I worked in and thought it was a sign. She told me the website that she used and helped me set up an account. 
"To be a webcam girl you have to have really thick skin, but because I just come out of prison & I was at rock bottom I didn't really have much to lose. I saw it as a light at the end of the tunnel. I've been doing it for 4 years and it's the best thing I've ever done."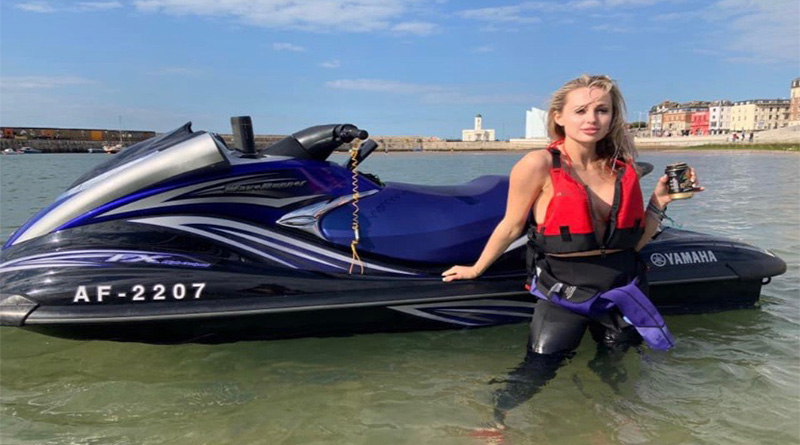 Billie revealed that without the webcam her life would be completely different: 
"I wouldn't have been able to have the freedom or half the memories or luxuries, it's changed my life. I would recommend it to anyone strong enough, as you have to be thick skinned. I've always been desperate for success and nice things as I grew up in a council flat sharing a bedroom with my brother and sister, it was so sh*t.
"With webcamming you're on about £1,000 – £1,500 a week. I've had Louboutins sent to my house before as a gift, a gold diamond necklace and cash put into my bank account."
OnlyFans launched in 2016, which is a porn app that you pay to subscribe to the content creators. They share nude pictures and videos to their subscribers.
Billie said why she thinks it will ruin the webcam industry:
"Ten years ago I knew girls that did stripping and they used to earn about £1000 a night cash, easily. When webcam come out, that completely changed the ball game because strip clubs are shutting down now. They're just getting dead because men are staying in and watching webcam," she said.
"That's how webcam got good, but now even that's getting ruined because OnlyFans has come out and it's just f*cked the whole industry for all the girls because now men can pay £15 a month for endless pictures and videos from the girl that they want, rather than paying per minute like we do on cam. 
"To be honest, it's going to ruin the whole industry, but the one thing that will always remain the same is sex for money." 
Hear Billie say how OnlyFans has changed the industry below.
She explained how camgirls are still stigmatised and judged by many people, and how it's affected her: 
"I got judged so badly for doing webcam, I was prepared to get judged, but I got bullied in such a malicious way by so many people at once that I basically had a breakdown. It only made me stronger and it was like a huge weight lifted off my shoulders when I did get leaked as I didn't have to hide it anymore. 
"95% of the girls in this industry are damaged in some kind of way but that's what makes them such professionals at what they do. You have to be emotionally cut off and cold hearted as it's a cut throat industry. 
"My end goal is to quit by next year and start saving up for a property outright to do up and sell then I want to invest into my own beauty business."