Best places to shop in Canterbury for those last minute presents!
Have you left your Christmas shopping to late and wondering where to go and the best places that won't completely blow your budget?
Canterbury is home to many varieties of stores that cater for everyone's needs and there is no doubt that you won't go there and not pick up everything you hoped for.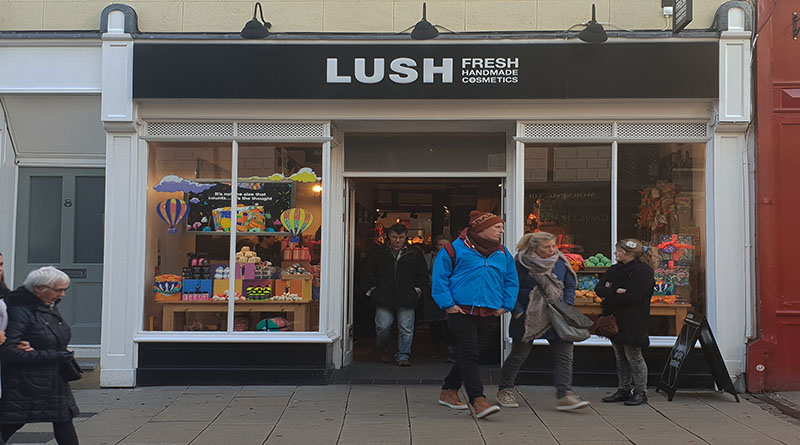 Lush Cosmetics is full of many fun, colourful and unique bathroom necessities. Lush has it all and the best part is they're against animal testing! With a range of products from bath bombs, bubble bars, shower gels, moisturisers, hair dye you will be sure to leave with something that will tickle your fancy. If you are a fan of the smell of a sweet shop then anything snow fairy will be your must have!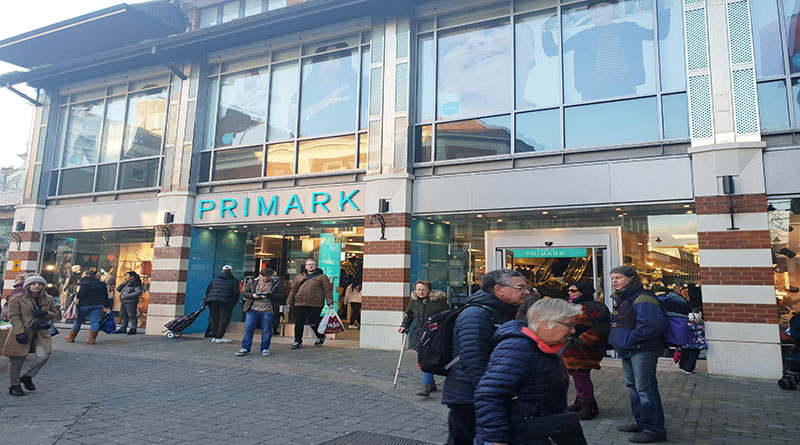 How can you not go to Canterbury Whitefriars and not go to Primark? You can literally go in there and get a whole new outfit for £20, it's insane. If you're looking for super cosy pyjamas, fluffy bed socks or perhaps a comfy jumper, you have to go here! This Primark has three floors that are filled with bargains constantly and I'm pretty sure you can go in there and always get what you need without breaking the bank.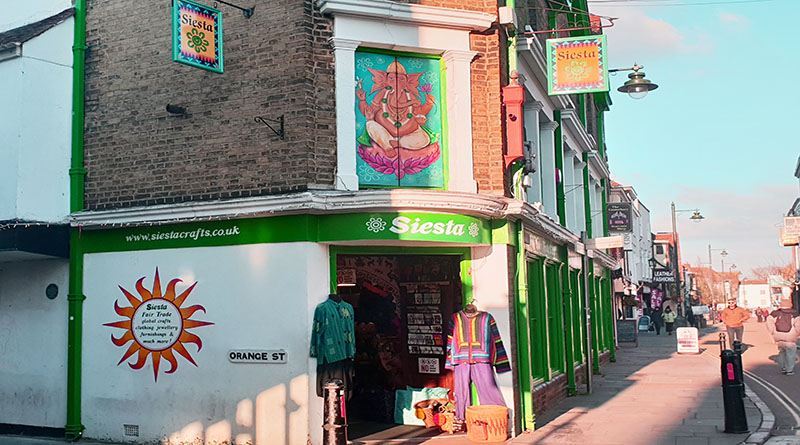 This store is definitely more quirky then the rest. If you're looking for incense sticks, healing stones, dream catchers and tie dye, clothing this store is the one to shop at! Definitely not a store for everyone's taste, but it is sure to interest you into trying new things. As soon as you walk into the shop you are hit with splashes of bright colours everywhere and the smell is wonderful.
The store with the festive window displays, that highlights the start of the high street. It's safe to say that this store is huge with different things to buy on every floor, it's one that you'll definitely get the perfect present from for your loved one or even yourself!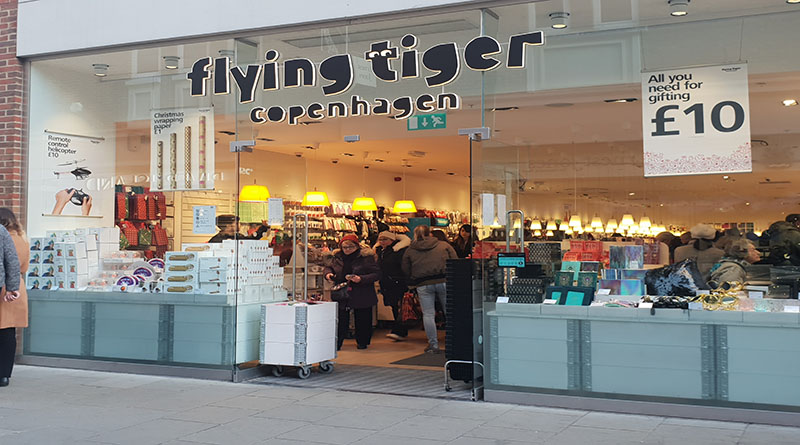 Flying tiger is the shop with bizzare stationary, extravagant room decor to make your room look unique and to top it off it's full of oddities you didn't realise you needed in your life!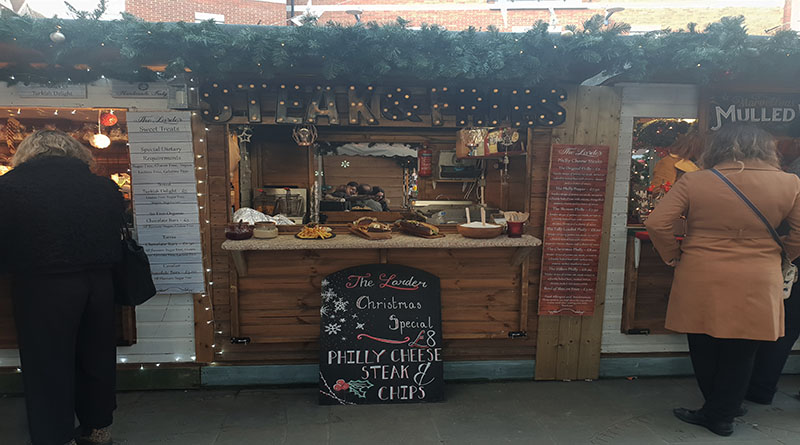 A huge favourite for the community of Canterbury bringing all the festive cheer is these lovely little Christmas Markets that fill up White-friars and the high street. From the cheese shack, to sweet mulled wine and all the hand made crafts for a special Christmas gift. If you get a little peckish whilst shopping be sure to check out the doughnut stand!
The Disney store has been a new addition to Canterbury for a few months now, but it won't be here forever as it's a pop up store. So be sure to grab all the best childhood necessities for the youngsters and give them the best gift. Ranging from the giant strawberry bear Lotto, cute Disney Christmas decorations and adorable baby outfits, it's a store you just have to go to!
For all the film, music and vinyl nerds. You have to go here to get the best gifts. From all the classic vinyls to add to their collection, from the best hits and movies to add to your festive movie list.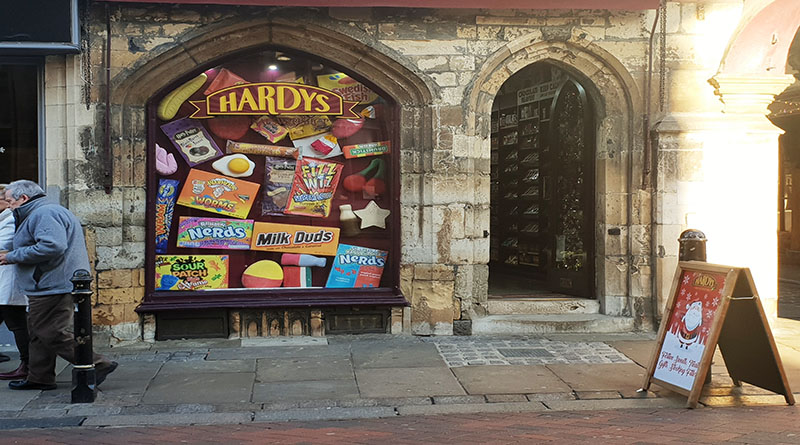 The best American sweet shop to grace the high street. Hardeys in one to add that something sweet or maybe sour to someone's life. Ranging from the classic Nerds, Hersheys, every type of jelly bean and not to forget the tasteful drinks! You can grab gift bags of varieties of sweets for a cheap price and there is so much variety so you won't be disappointed!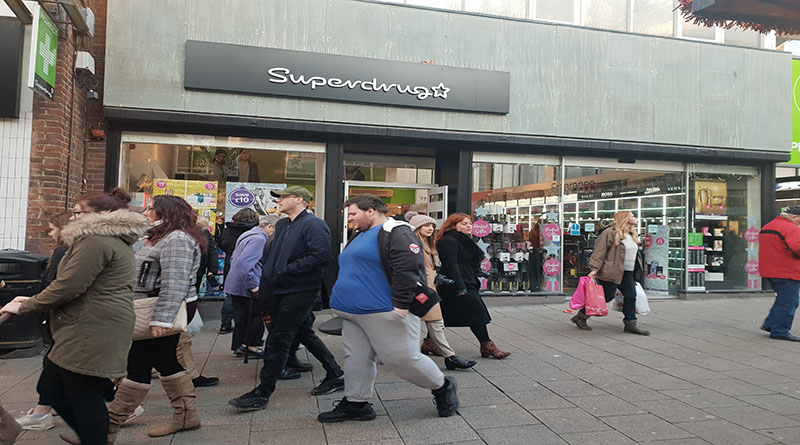 A shop to for fill all your make-up desires as well as a classic Lynnx set for the guys! Bringing you all the colourful eyeshadow pallets, the refresher and mint shower gels that we all love as well as the gift sets we all need in our lives!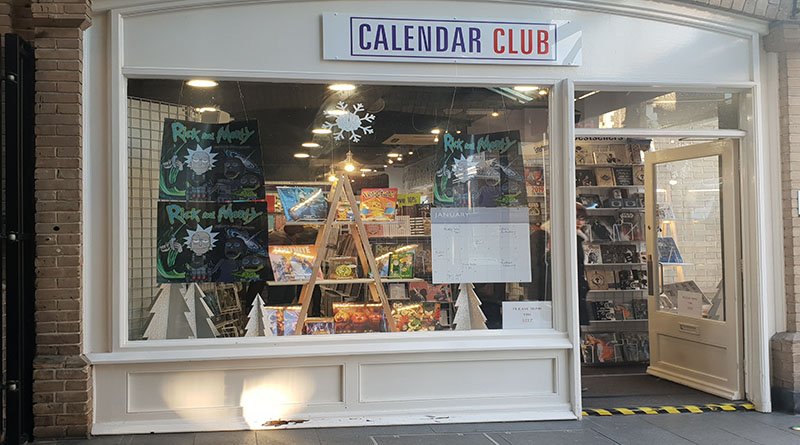 I'm pretty sure at least once in your life, your mum has got you a calendar for Christmas? So why not treat her to one or another family member. Having all the best calendars to add to your wall for 2019 from Rick and Morty, musicians, cats and dogs there's guaranteed to be one they will love!
https://www.google.com/maps/place/Whitefriars/@51.2768987,1.0802115,15z/data=!4m2!3m1!1s0x0:0x91ef6b35b8ac01ff?ved=2ahUKEwiY4NCEvJ_fAhUit3EKHeXKDb0Q_BIwDHoECAEQCA