Canterbury takeaway slammed by customer after serving 'burnt' food
A fast-food restaurant in Longport has been criticised after sending out 'cold' and burnt food on delivery on Monday. 
Canterbury resident, Melinda Cefa, ordered a vegetable burger, chips and a portion of onion rings from Jasper's on Church Street in the evening only to find that her food was overcooked and black.
She said: "I ordered a takeaway last night from Jasper's in Canterbury and this is what got delivered.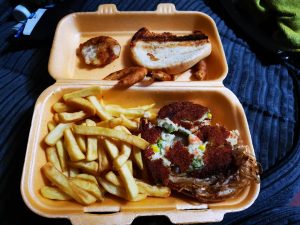 "The veggie burger was burnt, even the bun was burnt… the onion rings were like glue and the chips were cold and hard.
"When I called them and complained about the state of the order I received they said the driver was late collecting and delivering.
"He [the member of staff] was very rude and refused to refund me the money I had paid. The food is disgusting and the customer service is disgraceful."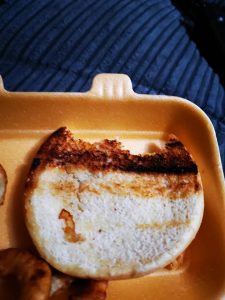 Jasper's Reply
Manager of the three-star kebab shop, Ben Neziri, claimed that the customer had not accepted their apology and not listened to their policy, in which they would refund any burnt food or heat up any food that was cold.
He said: "The food was not burnt, it was not black, it was BBQ sauce.
"The food was freezing cold because it was collected late and she didn't listen to me."
Read more: