Dover Summer Fete urge public to donate prizes
A Dover-based non-profit organisation is encouraging anyone who has any unwanted gifts to donate them as prizes for their summer fete this June.
The fête is run by Little Steps Major Movements, who aim to 'create a support network for children after parent loss between the ages of four and eleven'.
Entertainment includes different singers performing throughout the day, as well as a magician and a bouncy castle.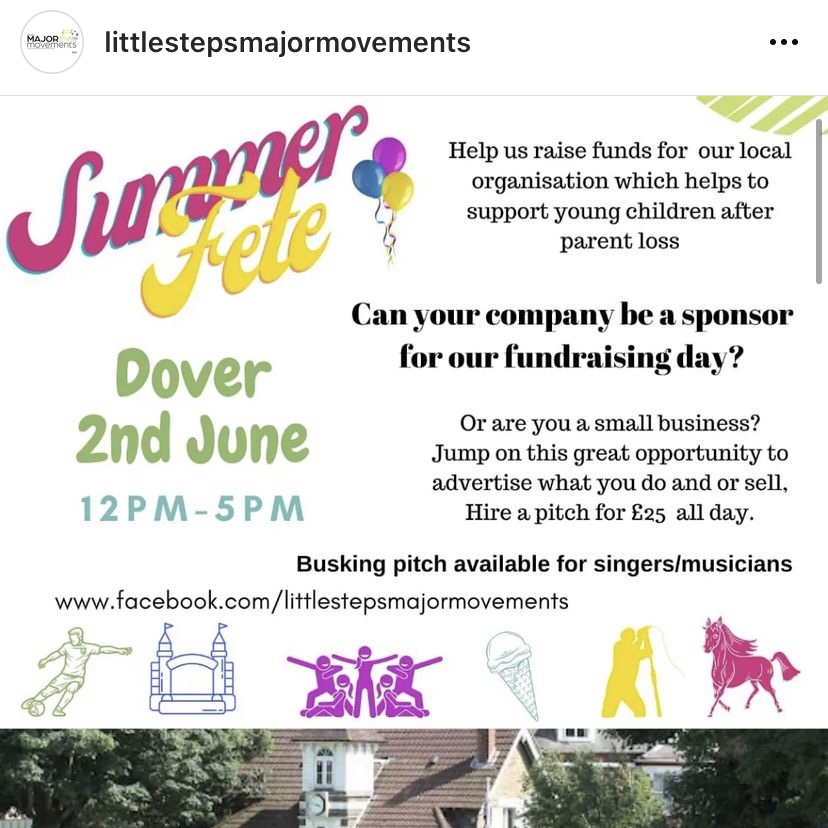 Paige Underwood is a volunteer and fundraiser for Little Steps Major Movements. She said: "The event is open to people of all ages, so we are looking for a variety of donations.
"We have been very lucky that some small businesses have already very kindly donated prizes, all donations are appreciated."
She continued: "Most businesses are people are very supportive and love what we are doing. We are helping four-to-eleven-year-olds come together after parent loss.
"We have loads of small business pitches as well which we are hiring out for £25 all day."
This will be the fête's first year, so if the response is good then they will discuss making it an annual event.
In addition to donating directly, Paige said that "sharing the posts to make more people aware of this amazing nonprofit organisation would be useful to them."
The event will be on June 2 from 12pm-5pm and will be at Dover College's Maxton Cricket ground.

Click here to get in touch with the organisation about donations.
Click here to read more on news.
Featured image: Harry Grout, Unsplash.