Is my quarantine drinking normal?
Pubs and restaurants in the UK may have shut with no end date in site but this has hardly stopped Britains relationship with alcohol.
Since the lockdown began in March, supermarket alcohol sales have skyrocketed. Off-licenses have been marked as essential businesses and been allowed to remain open and recycling bins have been seen overflowing with beer cans and bottles.
When lockdown measures were introduced in the last week of March, a whopping £104m was spent on alcohol alone. Beer had the most sales however sales of rum rose by 92.4 percent.
From the beginning of March until the 22nd sale of alcohol topped £1.1bn.
The latest research from Alcohol Change UK shows that one in five (21%) people say that they are drinking more during lockdown. However one in three (35%) say that they have been drinking less or have just stopped completely.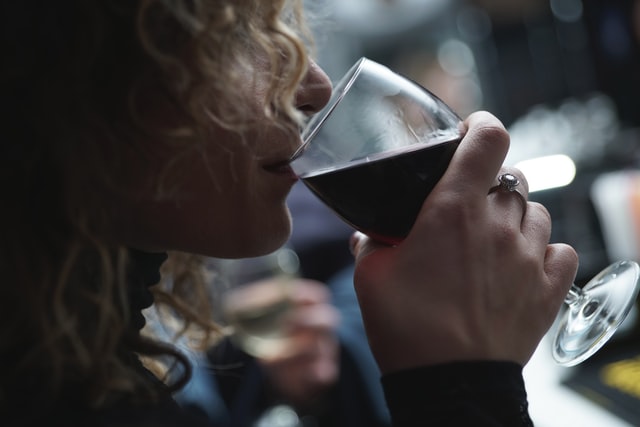 Clare Pooley author of The Authenticity Project and the Sober Diaries said that "now really is the very worst time to be drinking". 
She went on to say that "alcohol increase's anxiety" acknowledging that initially, alcohol may help you relax but reminds us that once it wears off that anxiety and stress we felt before will return.
But Clare, who stopped drinking five years ago says that this pandemic is also the perfect time to give up drinking all together.
It's important to "remain level-headed" especially parents or those looking after someone vulnerable, she says.
"Alcohol does compromise your immune system as well and it's a good idea to remain in peak mental and physical condition right now," she added.
She also voices her concern that people may develop a drinking habit during lockdown that would be hard to break after this is over.
Clare Pooley at her TED Talk on sobriety (2018)
Senior health sciences lecturer at the Open University, Claire Rostron said: "The way our brains work is that alcohol is something that's rewarding – and what our brains do is weigh up the effort and reward of pursuing it.
"Lockdown has made the pursuit of it more risky – you have to go out for it. For people who drink occasionally, the reward system is not so prominent, which means they might make the decision not to go."
However, she said people are very stressed right now and drinking released the body's feel-good chemical dopamine – so people may be drinking the same, or more. It also acts as a sedative that can help ease peoples anxiety and let them sleep more easily.
"It's some people's coping mechanism," Claire said. "I'm certainly still having a glass of wine or beer. It's a time of adaptation right now."
She also suggested that it could also be the case that people are taking these times as an opportunity to come out of lockdown in better shape aware that it would be too easy to come out of it more unhealthy and with a drinking habit.
unexpected bonus of lockdown sobriety: it's been a surprising mood enhancer / mood leveller. Zero sightings of my alter ego, Osama Gin Laden

— mhairimcf (@MhairiMcF) April 20, 2020
Author Mhairi McFarlane is one of those who have chosen to participate in "Dry Covid"- the term coined by people who have chosen to stay away from alcohol until the end of lockdown.
She said that in the first week of lockdown she took advantage of the fact that she didn't have to go out or see anyone as an excuse to drink a lot.
She then went on to say: "pouring a drink by 5.30pm every day and announcing the evening had started, as an attempt to put some structure back in to my day".
But Nottingham-based Mhairi said she was regularly suffering from terrible headaches and deiced her "performative boozing" was not the way she should be spending her lockdown.
"I file the first draft of my seventh novel at the end of the month and am planning on having some champagne to celebrate, but otherwise, think I'm going to return to Dry Covid," she says.
"Not to mention the lack of hangovers," she adds.
For those who feel they would like to cut down/stop there are plenty of groups out there on the web who offer support to help reduce the amount of alcohol you consume. Groups like "Club Soda" or the "Soberistas" as well as lots of books and groups on social media that can offer advice and support.
The charity Alcohol Change UK conducted a survey of 2000 people and the research shows as follows:
For those who need more support, Alcoholics Anonymous is offering help, including online meetings.