Kent hospitals continue appeal for crochet volunteers
NHS staff are appealing for artistic volunteers to step forward and help to spread some love for those most affected by the Covid-19 outbreak by creating fabric hearts for patients and their families.
Those who are able to sew, knit and crochet are being asked to use their talents for the good and utilise their free time to show patients at East Kent Hospitals their support.
The movement came to light when Kat Lamb, 23, an intensive care nurse at Queen Elizabeth The Queen Mother Hospital in Margate suggested the idea. Ms Lamb hopes to bring comfort to those that are unable to visit their loved ones due to the strict social distancing measures.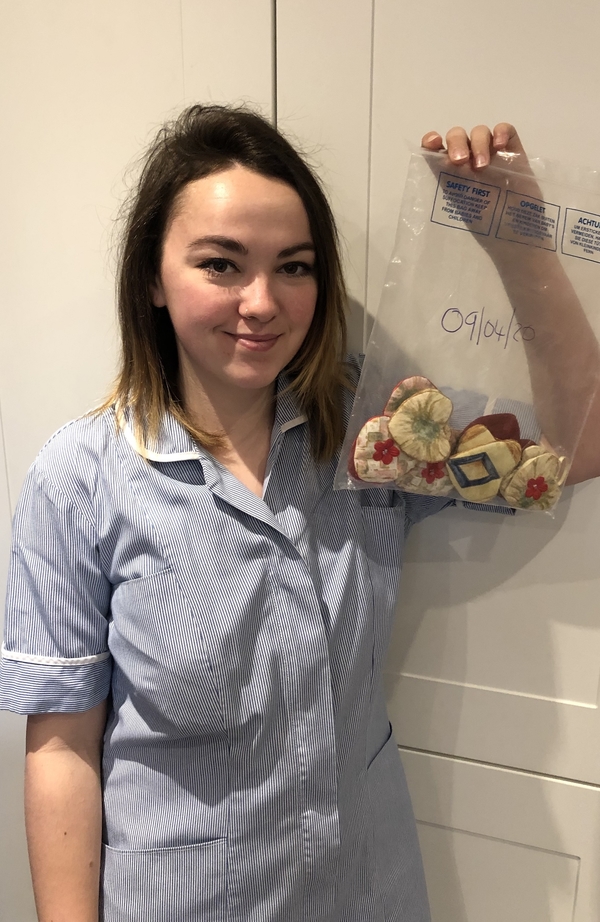 She said: "While we are always there with our patients, caring for them, it's not the same as having the hand of a loved one to hold.
"But by giving the patient a heart, and sending a matching one to their family, it can help them feel like they have an emotional link, and a small token to focus on."
Visiting hours for patients have become seriously restricted across all East Kent Hospitals to coincide with Government social distancing guidelines leaving many people feeling detached and alone.
NHS Trust staff are hoping that by providing the keepsakes, they are able to help families remain undivided during the pandemic. The hearts are placed in quarantine for 7 days to ensure any risk of infection is minimised and are distributed to the patients and their relatives.
It's time to get crafty! ❤️✂️?

A nurse has come up with a wonderful idea to bring comfort to our patients who are unable to receive visitors at the moment.

Join us in spreading the love for our patients and their families by heading to: https://t.co/qim2hCPOzj#InThisTogether pic.twitter.com/suaHk5YR1k

— East Kent Hospitals (@EKHUFT) April 14, 2020
Kat said: "Normally relatives are with their loved ones in our critical care units all the time but that just isn't possible at the moment.
"It's heart-breaking for them, and it's difficult for us as nurses too, so I hope this is one way of making the situation a tiny bit more bearable.
"Not everyone will want a heart but I hope some people find it comforting and appreciate the gesture and the thought behind it."
The NHS Trust have asked that hearts should be knitted, crochet, felt or fabric and each heart should have at least one patching pair.