Secret Women-Only Obstacle Race Held in Saudi Arabia
An obstacle course race company has held a secret contest for Saudi-Arabia's princesses.
Spartan holds a series of strength and endurance events across the world, leRoux described the event "for those willing to mentally and physically push to achieve their personal best. It is a sport, mindset, community and way of life. Above all, it is a catalyst for transformation, pushing you beyond what you thought was possible",said Emily leRoux, Spartan Women Global Leader. .
Spartan Race Inc. is one of the most innovative sporting events globally, encouraging women to break the mould of female stereotypes, for those in countries with stricter expectations of women. The Spartan Women Global Leader even stated: "We even held a secret race, for the Saudi Princesses […] it was all shut off". Due to the required privacy of the shut-off event there are no photographs of the actual race.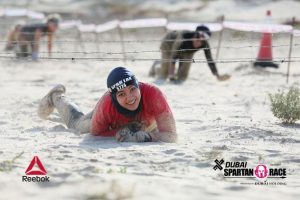 The mum-of-two explained that the organisation operates in almost 41 countries globally and is wholly inclusive to anyone that wishes to participate. Emily leRoux continued to say that Spartan women are not restricted to a certain demographic, as Emily has seen women in hijabs competing in the OCR (obstacle course race).
"We even held a secret race, for the Saudi Princesses"
Women are tearing down global walls of gender inequality, as more females than ever are participating in the 'best global obstacle course race 2017'.
Emily recalled seeing a young girl at a Sprint race in Dubai, who beat her by 10 seconds. The girl was then told by a group of men that the race wasn't supposed to be for women and that women can't be strong.
"Strong is the new skinny"
When asked to describe the community of women, Emily said: "Spartan Women is a global platform empowering women and girls around the world. With a nod to 7th century BC in Sparta where women were the vehicle upon which Sparta continued to advance".
The statistics show that more than one million people compete, making a total of 400,000 female OCR athletes, approximately.
Body image is one of the main reason why people join. "Strong is the new skinny," is now being seen as one of the new health and fitness mantras, as Emily explained. As the number of women taking part in the hardcore contest of strength and endurance continues to grow.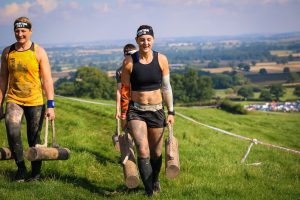 Emily said: "Today, Spartan Women is a community that allows women and girls to challenge themselves by sharing their stories of transformation, inspiring others and being inspired themselves along the way.
"A healthy 40% of racers are female".
The obstacle course brand is striving to become an Olympic sport as the Paris 2024 Summer Olympic Games draw ever closer. This is due to the combination of various disciplines and skills needed to race with a quick time.
If you'd like to run a Spartan Race, there are races across the U.K. and Ireland throughout 2018 with full details at www.spartanrace.uk. Races include: