How You Can Help The Elderly In Canterbury This Christmas
Figures from Age UK show there are 2335 lonely elderly Canterbury people who will be celebrating Christmas alone this year. Here's everything you can do to add a little happiness to their day.
DONATE TO THE LORD MAYOR OF CANTERBURY'S CHRISTMAS GIFT FUND
The charity was founded in 1952 and aims to benefit local residents. With the help of the current lord mayor, Rosemary Doyle, the charity will distribute around 500 grocery parcels elderly, isolated, and needy individuals and families.
Click HERE to donate.
OPEN AIR COMMUNITY CAROL SINGING
Christmas Eve, 24th December, 6:15pm.
Head along to this annual event perfect for families. With carols conducted from an open-top bus, music from the Salvation Army Band and singing led by St. Stephen's Church Choir, it is a great way to get in the festive mood. Donations will be collected in aid of the Lord Mayor of Canterbury's Christmas Gift Fund.
VOLUNTEER
KENT COMMUNITY FOUNDATION
There are many charities that appreciate volunteer work. Kent Community Foundation are a charity aimed at helping local people and communities whilst also focusing on the elderly.
Liz Tredget, Office Manager said: "If people would like to help out at Christmas or any other time the volunteering opportunities will be held by the local Volunteer Centre in their area. The Volunteer Centre can put people in touch with their local groups and may be promoting events in the area. There are Volunteer Centres in Medway, Canterbury, Folkestone, Dover, Ashford, Sittingbourne, Dartford and Maidstone."
SALVATION ARMY CHRISTMAS LUNCH
The Salvation Army will be hosting a Christmas lunch for the elderly at the Cherry Tree in Canterbury. Volunteers are needed to help at the event.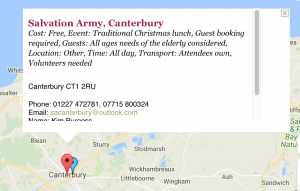 ADVICE
Simple actions can help elderly Canterbury people over the festive period. Service Manager of the charity Older People's Service, Shelley Rhodes said: 

"If you have an elderly neighbour, ensure that you check on them over the winter/xmas period. Signs to look out for that something may not be right- Papers/letters remain in the letterbox, milk not taken in as usual."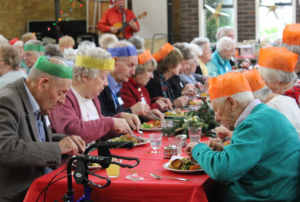 She also gave a list of top tips to help.
How to keep warm and well
Ensure that one room is kept at a minimum of 18 degrees.
Wear layers to keep warm, they can always be removed.
Ensure that you have hot drinks /stay hydrated.
Eat regularly, to keep energy levels constant.
Staying safe
Ensure that heaters are not too close to any blankets/clothing.
Remember to turn off electric blankets.
She added:
"In summary, if you know that an older person may be alone over the colder months , let them know that someone is around if they need anything, whether that be a neighbour or salvation army."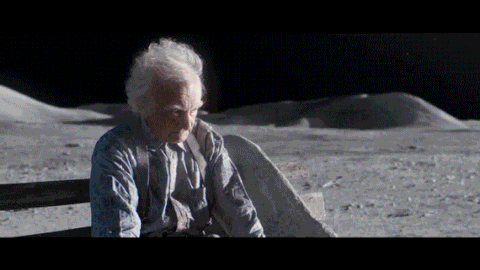 Communications Officer of Contact the Elderly, Emma Wellwood said: "Loneliness is a year-round problem, so we require volunteers who can commit to a few hours every month."
Here are a list of useful charities for older people:
Age UK
Samaritans
Involve -Maidstone area only
Silverline -telephone only
Local Churches