Why Canterbury City's FA Vase run was more special than you thought
It may come as a surprise to many people if they were told that Canterbury City FC do not actually play any home games in Canterbury, but instead in neighbouring town Faversham.
Canterbury City's FA Vase run is even more spectacular considering they don't actually have a home ground.
Canterbury City themselves believe that after their successful FA Vase run they should be granted a stadium or football pitch in Canterbury because more people would come and watch.
Why was their run so spectacular?
The FA Vase is an annual football competition for teams below tier eight of the overall English football league system.
Each year sees around 600 football teams enter the competition. With the final taking place at Wembley Stadium.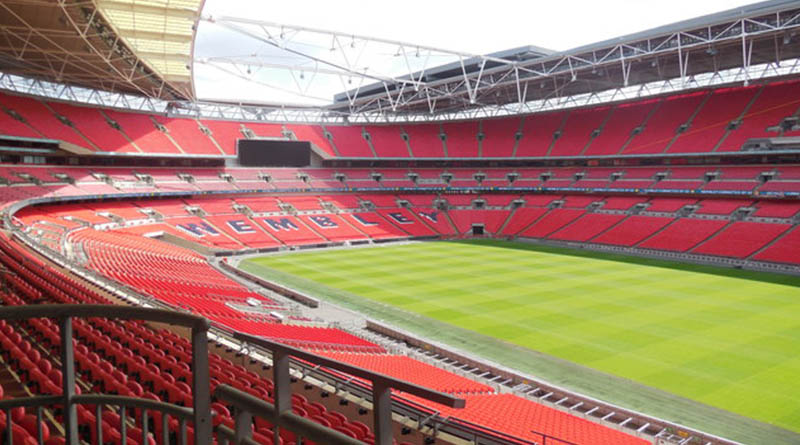 Only two other football teams from Kent have gone one step further and reached the final. Tunbridge Wells FC came second in the 2013 final and Deal Town FC who went all the way and won the competition in 2000.
Canterbury City FC's run in the FA Vase was spectacular because, they don't actually have a home ground which led to other factors such as not many people being able to watch and support home games because they aren't easily accessible unless supporters can drive.
Why do Canterbury not play in Canterbury?
City, have not played on Canterbury soil since 2001 when they were evicted from their ground the Kingsmead Stadium by the council in 2001.
Ever since their eviction they have pitch shared with  local teams Herne Bay, Ashford and Faversham.
Canterbury's current 'home ground' in Faversham is nine miles away from Canterbury City centre.
There have only been two other Kent football teams to go one further than Canterbury and reach the FA Vase final.
In-between the pitch sharing they have had their own grounds, but none have been in the city. The team played in Bridge in the 2002-2008 season and Hersden in the 2009-2010 season.
In the first seasons after reforming, they initially played in Bridge, before moving to the Recreation Ground in Hersden for the 2009–10 season. Tunbridge-Wells in 2013 where they came second and Deal Town FC who won the competition in 2000.
These other clubs have their own home ground unlike Canterbury which places them at a higher advantage to City.
What has been done to try and get City back to Canterbury?
There were plans to build a £125 million sports and leisure complex which was going to incorporate a new football stadium.
This however, fell through because the planned area was described as a place of 'natural beauty'
Canterbury City Council's Planning Committee unanimously rejected the plans to build the complex on February 5 because it was too environmentally damaging.
The committee said: "The proposed development, by virtue of its scale, form and siting, would neither conserve nor enhance the landscape and scenic beauty of the North Downs and Kent Downs Area of Outstanding Natural Beauty.
"In turn, the proposed development would be harmful to the landscape character of the landscape designated as an Area of High Landscape Value.
"No exceptional circumstances have been demonstrated to override the identified harm to the designated landscape."
How does the club and supporters feel about not having a ground in the city?
Chairman Tim Clark believes that his club could be pushing for higher leagues if they had their own home ground.
He said: "It's where football should be for a city and we should be a lot higher than where we are. We certainly shouldn't have to be ground sharing at Faversham.
"I think there's real potential for this football club and I think our run in the cup showed that.
"There is an underlying level support for the football club and we need the council to completely understand that so we can get back to Canterbury."
With the local council elections taking place in May, the football club is urging their players and supporters to vote for the councillor who not just has a plan for the club but for sport across Canterbury.
No more empty rhetoric. We all need to pull together and help make the plans work, which will bring a legacy for the next 100 years. Please ask you election candidates for there views on bringing us home and vote accordingly. Thank you all once more for your magnificent support.

— Canterbury City FC (@OfficialCCFC_uk) March 24, 2019
Many of fans of the football club are calling for more to be done to get the team playing back in Canterbury.
Avid City supporter and Canterbury resident Suggett Terence can't understand why Canterbury doesn't have even a football pitch in the city.
He said: "We need a football ground, not a stadium. We need the team to play here. I would like to watch football every week, but I can't."
Since the plans were rejected by the Council no further proposals have been heard by the planning committee.
However, the club are working hard to make sure that they will be playing home games in Canterbury in the near future.