Coronavirus Kent: death rates are higher than you think
The latest figures for deaths related to the virus in Kent have made a significant leap as more accurate reports have been released from non-hospital deaths.
In a report by the Office for National Statistics (ONS) it was shown that there were 542 deaths linked to the virus across the county up to April 17. A number that is 37% higher than the NHS figure for the same time, which only counted hospital deaths.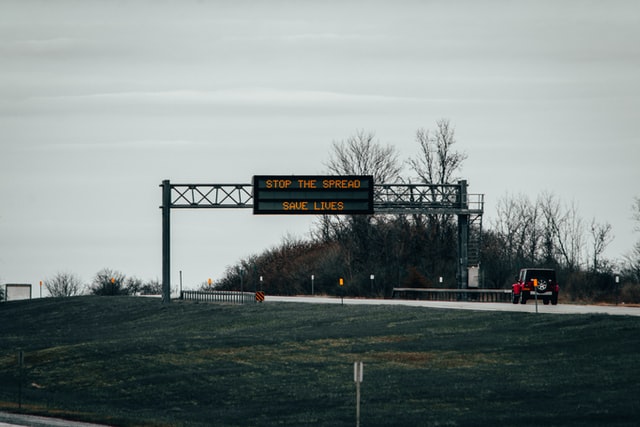 Increased accuracy in the data shown it shows the disturbing rate at which deaths are occurring in care homes.
They are accountable for 108 deaths in Kent in the data released, one of five fatalities in the county.
National ONS figures show that there have been a significant rise in care home deaths across Britain despite hospital casualty rates appearing to have peaked.
The figures which record the number up to April 17 shows areas closer to London suffering from higher rates and deaths by population. Sevenoaks, Gravesham and Dartford have the highest number with 40 deaths per 100,000 residents.
Least affected are Tunbridge Wells and Tonbridge and Malling, each with around 18 deaths per 100,000 people.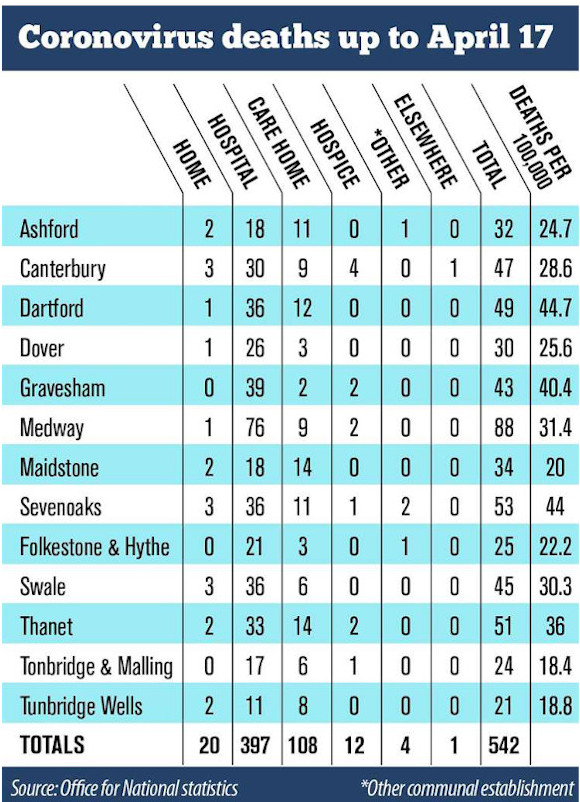 The ONS gathered their more accurate data based on all registered death certificates that mentioned Coronavirus as a cause of death on them.
During the daily Government press conference yesterday evening, health secretary Matt Hancock announced that from the 29th of April the government will also include figures for care homes and communities alongside the daily hospital death report.
The ONS has said that their reports will be based on local authority area where the deceased person lived. So for a Medway resident who died in a hospital in another area their death would be registered under their home area, not the hospital.
England's chief medical officer, Professor Chis Whitty, had warned that we would likely see a "high mortality rate" in care homes during the pandemic.
For all the latest news and updates click here