Maidstone dealer jailed after police raid found drugs and samurai sword
A drug dealer from Maidstone has been jailed after Kent Police raided his flat and found a Samurai sword and £520 of drugs.
As part of crackdown on knife crime and other related offences, officers searched a house in Wallis Avenue, Maidstone, on March 20.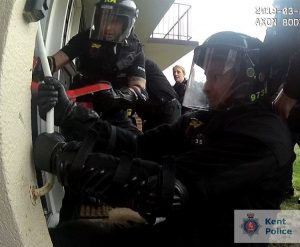 Police smashed through the front door using a battering ram and discovered Ian Bigg sitting on the couch with a samurai sword in close proximity, alongside 27 small bags of crack cocaine, a single bag of crack cocaine and a stash of herbal cannabis.
Police seized the drugs amounting to a street value of £5200, alongside the sword, electric scales, deal phones and cash.
Bigg was arrested and charged with possession of crack cocaine and cannabis with intent to supply.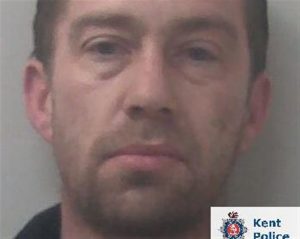 The 39-year-old pleaded guilty at Maidstone Crown Court was sentenced to 3 years and 3 months in prison.
Investigating officer, Detective Constable Billie-Louise Keane said: "Bigg intended to deal class A and B drugs to local people and in doing so cause misery within the local community.
"He should be ashamed of his conduct and a prison sentence will ensure the most vulnerable are protected from his criminality."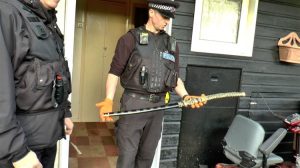 Read more from The Canterbury Hub: