9 Best pictures from Hastings' Jack in The Green
Over the bank holiday weekend a wave of people flooded the streets of Hastings to celebrate May Day, led by the infamous Jack.
This wintry character is covered in foliage and walks the narrow and winding lanes of the coastal old town followed by towns people, 12 Green Bogies (Jack's friends and minders), and Black Sal (Jack's consort) up to Hastings Castle to celebrate the coming of summer.
Here are the best 9 photos from the Jack in The Green celebrations:
#JackInTheGreen #MayDay2019, #Hastings – Photo © @goldenphoto_pro #CultureVultures #culture #tradition #SouthEast #Sussex #fujifilm pic.twitter.com/YAsv1kALpf

— Piers Golden (@goldenphoto_pro) May 7, 2019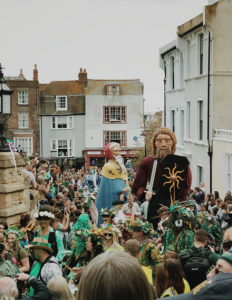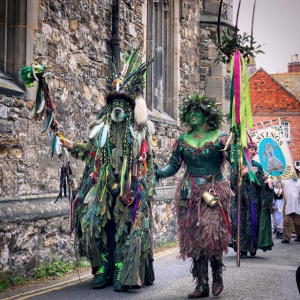 View this post on Instagram
View this post on Instagram
Coloured smoke fills the air as locals fill the High Street.
View this post on Instagram
Attendees like to build and decorate their own costumes with paint, bells, leaves and flowers, following the tradition of using earthy products to adorn outfits.
View this post on Instagram
A giant woman in a blue dress has been made and is parading with other figures in Hastings' history.
View this post on Instagram
Crows are often seen as familiars of witches in mythology and folklore.
View this post on Instagram