Kent families turning to food banks
The increase in the cost of living has caused many people to rethink the ways in which they can feed themselves and their families.
People are having to rely on food banks to feed their children as prices in supermarkets have rocketed.
Lauren, 32, a full time mum from Ramsgate isn't eligible to receive food from the food banks due to the benefits she claims: "My children both have special dietary requirements due to allergies so the alternatives are more expensive anyway.
It just makes everything so much more stressful, having to walk around a supermarket with a calculator to make sure you don't go over budget but ensuring your children have everything they need."
Although she's not able to get food from food banks, her daughter does get free school meals.
Thanet Food Link on Facebook have uploaded where there are food banks in Thanet for those that need it.
Another mum from Margate, Louise Brock, 37, uses food banks to feed her children as well as herself who is 6 months pregnant.
The 37 year old said: "My partner lost his job in October so we've been using food banks since. We don't have family to rely on."
She uses the food bank at St Paul's Church in Margate where she mostly receives pasta, rice and sauces.
"My cupboard is filled with pasta at the moment, but it gets so boring. I can't stomach macaroni cheese no matter how hungry I am."
She explained that her Healthy Start card has really helped her as she's able to get milk, fresh fruit and veg.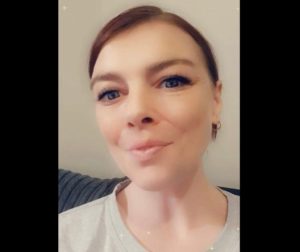 Another company in Kent, Food Bank Canterbury covers the entirety of Canterbury, Herne Bay and Whitstable as well as surrounding villages.
They are also using their Facebook page to help spread awareness and inform people on what to donate.
Food banks are receiving more donations and rising inflation rates are a cause for concern for some parents and families who are having to now rely on them.
Feature Image- Joel Muniz: Unsplash