New Healthy Start card to help pregnant women and families
The NHS has recently released Healthy Start cards in place of the previous vouchers which help pregnant women over 10 weeks and families with at least one child under four buy food.
Card users with receive £4.25 each week from the 10th week of their pregnancy and when their child is between 1 and 4.
They will receive £8.50 per week from the birth of their child until they turn 1.
Louise Brock, 37, from Margate explained how helpful the Healthy Start card has been: "I'm 6 months pregnant and the card has really helped me throughout my pregnancy. Without it, i wouldn't have been able to get fruit, veg or milk."
She stated that she gets about £14 a month.
Despite also using food banks, the 37 year old said: "It's been so nice to be able to get some fruit to snack on. I'm pregnant, I can't just live off of pasta."
The Healthy Start cards are replacing the paper voucher scheme and families just have to register online to receive them.
The paper vouchers can be used until the expiry date runs out.
Riverside Children's Centre in Canterbury support parents and children and have seen many families get their Healthy Start Card.
Anne Marie, the business support assistant at the company, said: "They've only just started so i'm not sure if any families have used it yet.
I know some families are still using the vouchers."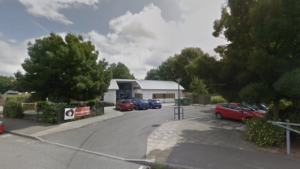 The Healthy Start cards are only for purchasing products like milk, baby formula, fruit and vegetables and can be used in all supermarkets and other places such as pharmacies, petrol stations, markets and convenience stores.
The NHS are aiming for the paper vouchers to be completely replaced with the cards this year.
Feature image: Unsplash