Kent man jailed for pub stabbing
A man in Kent has been jailed for stabbing another person in a pub in Northfleet last October.
Sergej Kiseliov, 21, had a dispute over a game of pool after being told he could not join in the game.
Kiseliov, assaulted his housemate with a bread knife in the kitchen, causing multiple stab wounds.
He was sentenced to 14 months in prison after pleading guilty to grievous bodily harm without intent.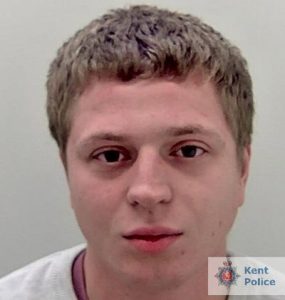 Police Constable Nick Shaw, Kent Police's investigating officer for the case, said: 'Kiseliov's decision to seriously assault a man over an issue as trivial as a game of pool show him to be an extremely dangerous and violent individual.
'His decision to use a knife to repeatedly wound the victim only aggravates the offence and I am pleased that we have been able to secure a custodial sentence.
'We have zero tolerance for those who choose to use a knife as a weapon and I am pleased that our investigation was able to have Kiseliov detained overseas and brought back to the UK to face justice.'
Read more from The Canterbury Hub: