Reviewed: Old City Bar – best first venture out?
With lockdown slowly easing, pub gardens have been open since 12th April. This means that only a few of Canterbury's diverse array of pubs and bars are open for business.
Check out Canterbury's top eight pub gardens with heaters.
For the Canterbury Hub team's first venture out, we chose to visit one of the city's lesser known gems, Old City Bar. It's located just a fifteen minute walk outside the famous city walls. Despite being further out than most of the pubs and bars, it sits tucked away down a quaint side street. It avoids the hustle and bustle of the city and it means you can avoid the crowds, ensuring a safe social distance.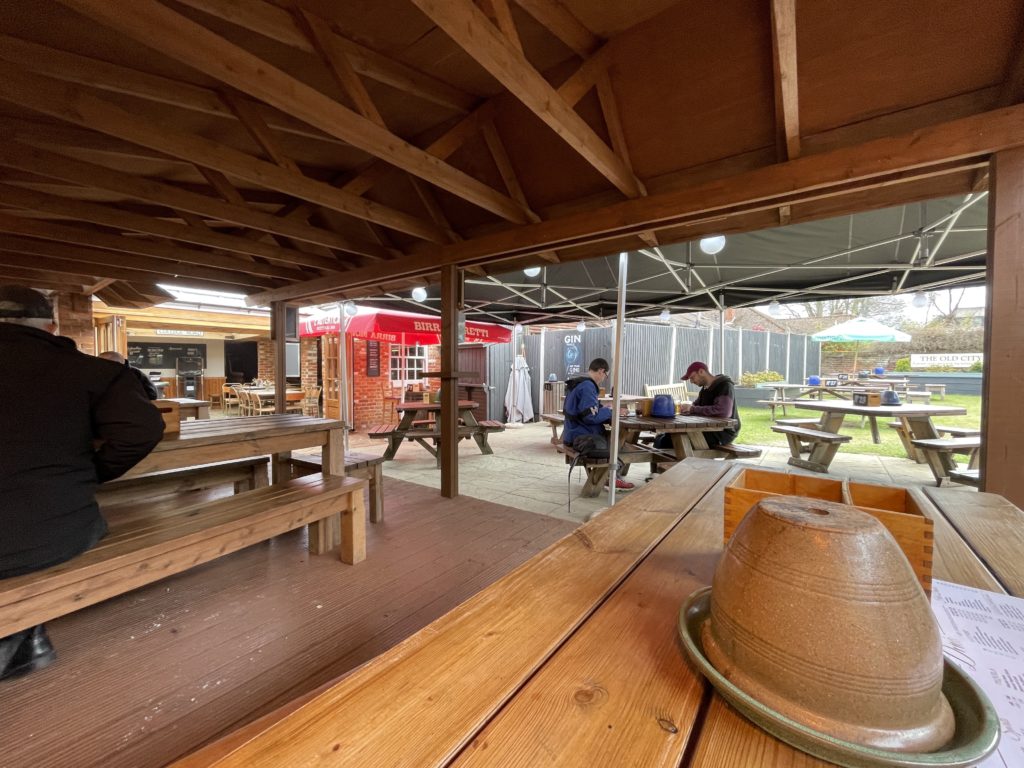 The pub garden features a wide range of different seating. From large picnic benches under a spacious canopy, for the bigger groups, to smaller four person tables for quick catch ups. With the weather at the moment being rather unpredictable (and cold) the canopy has heaters too.
Being a Shepherd Neame pub, Old City Bar serves a typical array of Kentish ales, ciders and lagers meaning there is a drink for everyone. Cocktails are also available as well. The bar staff are well versed in the arts of mixology and can create some beautiful drinks.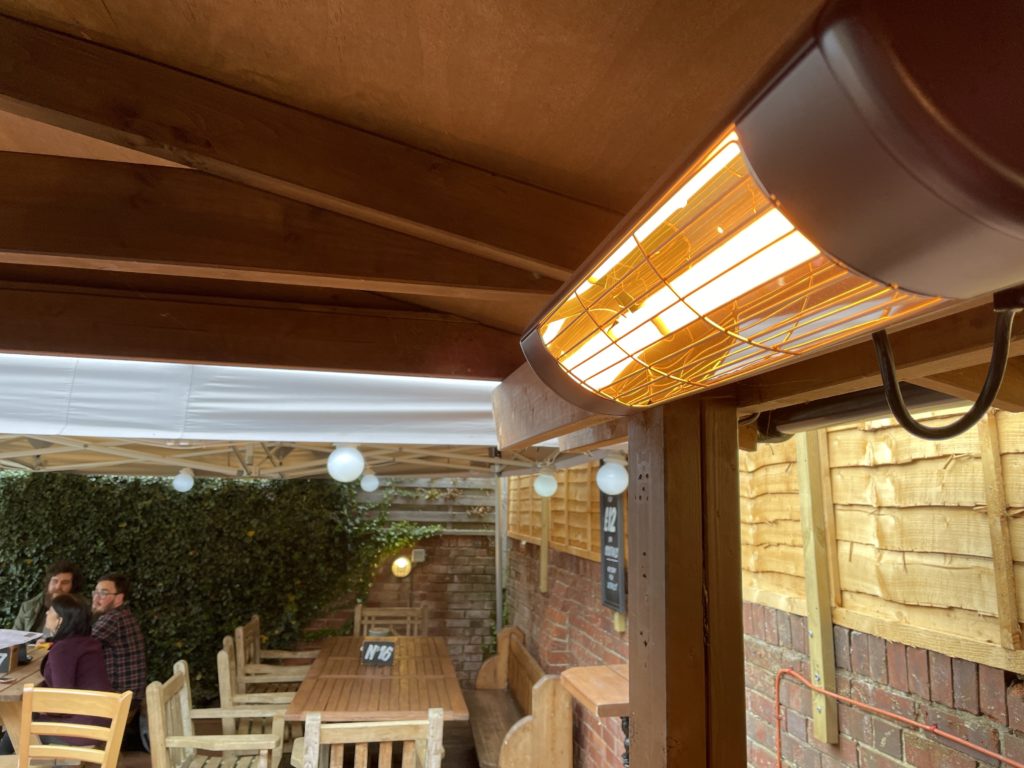 Old City Bar offer your usual Pornstar Martinis to homemade 'Flirtinis'. On Thursdays, punters can grab two cocktails for £10. The team described the Flirtinis as 'summery' and said that they tasted 'fresh and fruity'.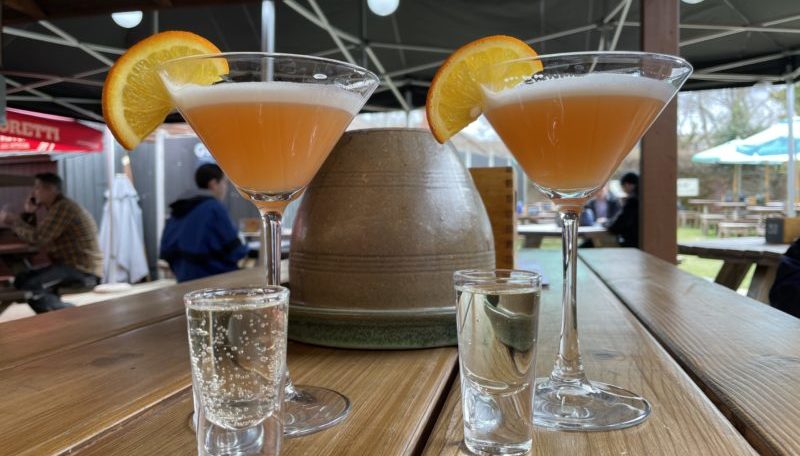 The Old City Bar serves a varied menu seven days a week – although, these differ between times on different days so check before you visit. The menu itself consists of absolute pub classics, a wide range of sides (with extra toppings) to charcuterie, and seafood speciality boards to share.
It wouldn't be fair to review the pub without ordering food, so we ordered a cheeseburger alongside some homemade garlic bread. The main exceeded our expectations, with perfect presentation on a rustic serving board. Unfortunately, the homemade garlic bread disappointed with it being rather small and overly rich as they used cheddar cheese.
View this post on Instagram
A big part of pub experience is the service. The waiters and waitresses were happy and vibrant. The service was excellent with both the food and drink arriving quickly too. Social distancing was enforced and punters were required to both sanitise regularly and wear masks whilst standing or using the toilets.
This out of city experience is perfect for cautious visitors who want to ease themselves safely into pub life again.
Find out exactly where to find Old City Bar below:
Have you been out since pub gardens opened on April 12th?