Ticketless Parking Coming To Canterbury
Private companies are being approached by Canterbury City Council to bid for the £2.7 million contract to supply the country's first camera-controlled parking system for 16 of Canterbury public car parks.
Four of Canterbury's high-volume car parks have been successfully trialled using the automatic number plate recognition (ANPR) system in 2016/2017.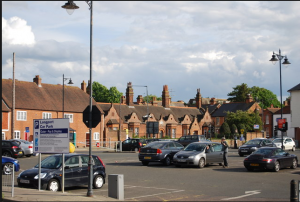 Chairman of the council's Regeneration and Property Committee, Cllr Ben Fitter-Harding, said: "After spending a significant amount of time talking to our car park customers, we know they want to be able to pay for what they use, and want a system that is easy to understand and allows them to pay in the most convenient way.
"That can be by setting up an online account or with cash, their card or via contactless. Our new ANPR system will be built to deliver on all of those needs."
During the trails, users of the system stayed an average 30 minutes longer and the number of parking fines dropped by more than 95%.
Cllr Fitter-Harding said:
"Customers can relax because they will not be fined for overstaying. This boosts the local economy because the longer people stay, the more they spend in our shops, restaurants and attractions. It is a win-win situation for everyone."
Ashford, Dover, Shepway and Thanet councils have agreed to progress with the project.
[googlemaps https://www.google.com/maps/d/embed?mid=1lUHozh0p9sW1L0AYCGfcuJ8AhqnSrb05&w=640&h=480]
Canterbury
Castle Row
Castle Street multi-storey
Holmans Meadow
Longport
Pound Lane
Queningate
St Radigund's
Station Road West
Watling Street
New Dover Road park and ride
Sturry Road park and ride
Wincheap park and ride
Whitstable
Herne Bay
Neptune's Arm
William Street
All 16 car parks are expected to be live by the middle of 2019.