What are the Best Bar None Awards and why were they brought in?
A new scheme has been announced in Canterbury, awarding venues for keeping people safe when out socialising. On the 15th of March 2023, 19 venues in and around Canterbury were awarded with recognition from Best Bar None making it the most credited area in Kent. 
What are the Best Bar None Awards?
Best Bar None is a rapidly growing nation scheme supported by the Home Office which helps identify well run and safe places to socialise and drink. 
The scheme was put into place to help the public to find well managed venues where they can feel at ease and looked after. There is a specific focus on the safety of women and girls against violence in the area.
Why was the scheme brought in for Kent?
The scheme was brought in by Canterbury City Council, Canterbury BID and Kent police after it was approved by the Home Office earlier this year. 
By having the programme, relationships between businesses and local authorities are improved, therefore helping lower crime rate in these areas. For the accredited venues, the award acts as a deterrent for potential anti-social behaviour. 
How can venues get accredited?
There are four main criteria a venue must meet in order to become accredited by the scheme. These include: Staff training and care, customer service and community, customer safety and welfare and how well each venue is managed.  
Each venue that gets accredited receives feedback on how to improve their safety ratings and maintain a relationship between the local authorities and the public. 
Accreditation lasts for a year and is regularly monitored to make sure the standard within the venues is kept up.  
Venues that are interested in joining the scheme can contact the Canterbury Community Safety Unit for more information.
How successful has the scheme been?
According to a survey taken on the benefits of the scheme, 100% of the people asked believed that the programme has had a positive impact on their local area.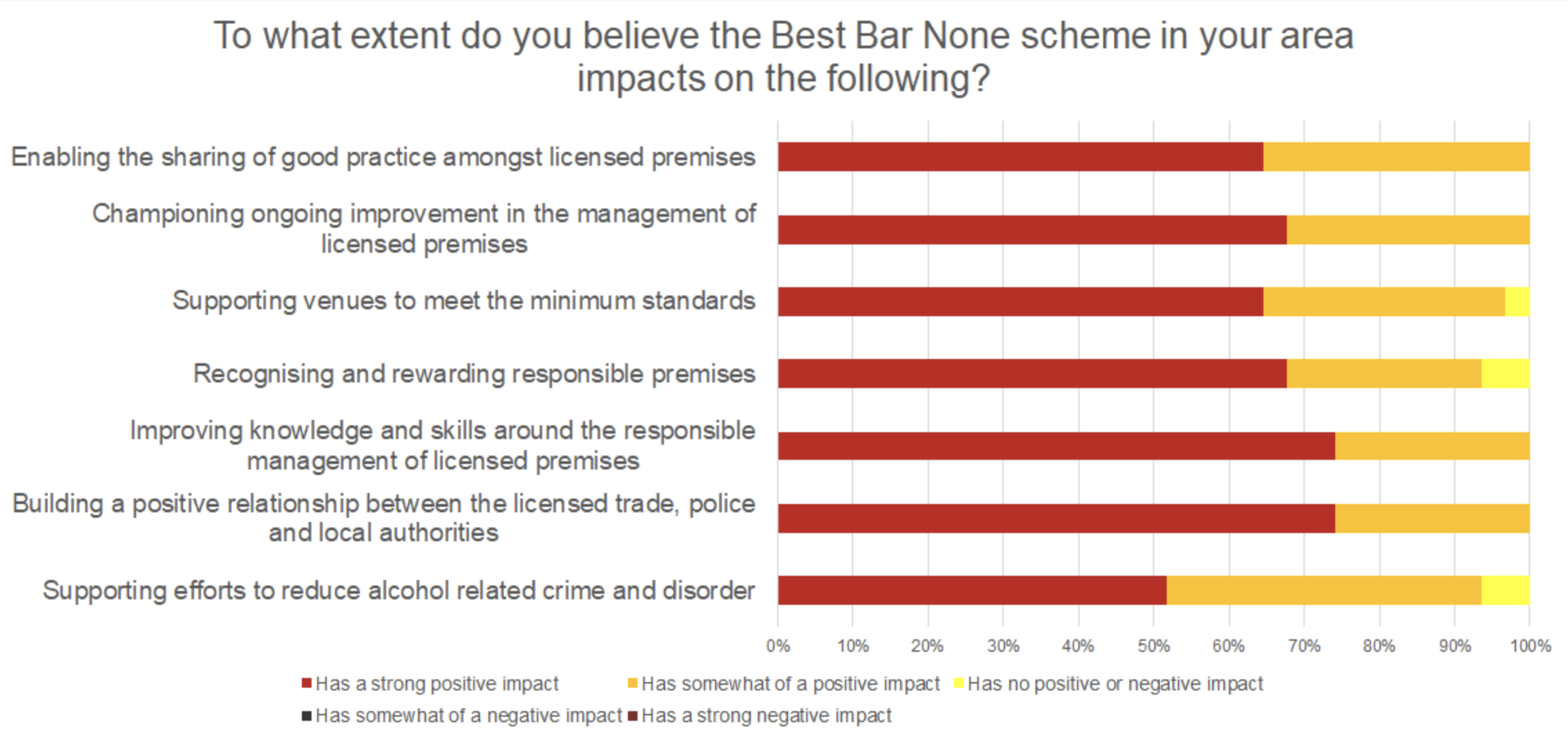 Picture via bestbarnone.com