Venues in Canterbury have received awards for keeping people safe
Multiple Canterbury venues have received awards for keeping the public safe while they are out socialising. 
The award ceremony took place on the 15th March 2023 at the Kent Cricket Ground and saw 19 different Kent venues receive Best Bar None awards, making Canterbury the leading location for accredited venues in Kent. 
The venues included: Tokyo Tea Rooms, The Venue,The Lady Luck, The Ballroom and The Dolphin. Some individual staff members from The Black Griffin, Citi Terrace and Club Chemistry were given separate awards for their efforts.
Tokyo Tea Rooms employee of the year, Ali Taj considered the award a way to celebrate the hard work put in by the workers. He said "It just shows how much hard work they have put in in order to keep everyone safe." 
Canterbury's street pastors were also recognised during the ceremony for their 'Outstanding Contribution to Night Time Economy'.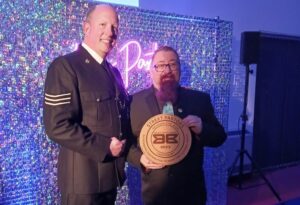 Andrew Pantling, coordinator of the group said "Canterbury Street Pastors are delighted to win the award, 'Outstanding Contribution to the Night Time Economy.' This accolade is a huge encouragement to our volunteer street pastors, who patrol the streets of Canterbury on a Saturday evening to help and care for those people who are in a vulnerable position or simply need a hand finding their way home. The award also raises the profile of our charity, which is currently keen to find new volunteers to join our winning team."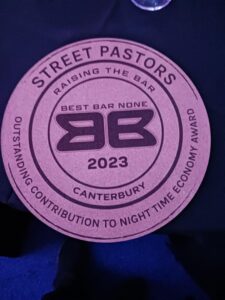 Picture via- Kent Police