8 Netflix shows you HAVE to watch this lockdown
As lockdown is still in place in the UK, here are 8 of our must-watch Netflix shows to binge while stuck at home…
Bridgerton
Having received over 82 million views in its first month of release, Bridgerton is Netflix's most-watched show ever. It's the perfect feel-good series to watch during lockdown, with a mixture of lighthearted and serious topics included. Set during the Regency period in England, the show follows the Bridgerton family, whilst covering themes of love, adventure, marriage, and scandal. Not only that, but the iconic Julie Andrews narrates it!
As if Bridgerton wasn't everything I look for in TV/movies/books they go ahead and make Julie Andrews the Gossip Girl-style narrator?

See y'all on the other side ✌?

— Madison (@madisonrosee) December 27, 2020
The Good Place
The Good Place centres around four humans who spend their life after death striving to become better people – a common theme in modern film, but something that is done so perfectly in this show. It follows Eleanor Shellstrop, played by Kristen Bell, and her journey over 4 seasons to completely change her idea of what it means to be a good person. It's not only full of comedy and wit, but it also delves into more serious topics; including ideas of both philosophy and ethics.
Sex Education
Sex Education has had huge success since its release in 2019, with the British comedy-drama helping to educate teenagers and adults alike. The award-winning series revolves around a group of teenagers and their journey of figuring out their sexualities – including topics such as sexual orientation, trauma, and sexual stigmas. Having been renewed for a third season, it is now the perfect time to either watch or re-watch the show.
The Fall
The gripping psychological thriller parallels the lives of a serial killer and the detective trying to find him – cleverly running the two versions of reality side-by-side. The series is dark and intense, and grips watchers from start to finish as a result of its fast-paced structure. Gillian Anderson and Jamie Dornan's performances compliment each other effortlessly, which is one of the things that makes this series a must-watch!
I'm rewatching "The Fall" on Netflix and I honestly think it's one of the best crime dramas of ALL TIME! @GillianA and Jamie Dornan and all the other actors are superb. Haunting, sad, thrilling & deep. And I wish I was as stylish as Stella Gibson ? #Netflix #TheFall

— Julia Graf (@hellojuliagraf) March 14, 2021
The Queen's Gambit
The Queen's Gambit proved to be an instant hit with Netflix viewers – being the platform's biggest scripted limited series to date. The miniseries describes the life of Beth Harmon, a, orphaned chess-prodigy, and her journey to become the most successful chess player in the world – tackling emotional and substance-abuse-themed issues. With only 7 1-hour-long episodes, this is the perfect show to binge-watch this lockdown.
https://www.youtube.com/watch?v=CDrieqwSdgI
Dynasty
Dynasty is an American soap opera reboot of the popular 1980s series. The highly addictive show follows the wealthy Carrington family and their challenge to gain power, with the cast including Elizabeth Gillies and Grant Show. Having been renewed for its fourth season which will be coming out later this year, now is the ideal time to catch up on the previous seasons.
It's brilliantly acted, utterly escapist, very theatrical and full of gorgeous people in lovely clothes with excessive homes and ulterior motives. What more could you ask for? – My explanation to my mother-in-law about why I am loving #Dynasty on #Netflix!

— Naomi Madelin (@NaomiVoiceOver) March 9, 2021
Orphan Black
If you're into sci-fi, then Orphan Black is the show for you. It follows the life of Sarah Manning after she witnesses the suicide of a girl who looks identical to her, and her revelation that she's actually a clone. Tatiana Maslany's exceptional performance is what makes this show so brilliant – over the five seasons, she plays over 5 completely different characters at the same time, which is one of the things that makes this such a captivating watch.
Crime Scene: Vanishing at the Cecil Hotel
In one of Netflix's newest docuseries, Vanishing at the Cecil Hotel tells the true story of Elisa Lam, uncovering potential reasons for her unsolved death in the notorious hotel. In 4 intriguing episodes, we hear from LAPD police officers, conspiracy theorists, staff, and guests at the hotel at the time. If you're into true crime, this is the perfect thing for you to watch this lockdown! Watch the trailer here.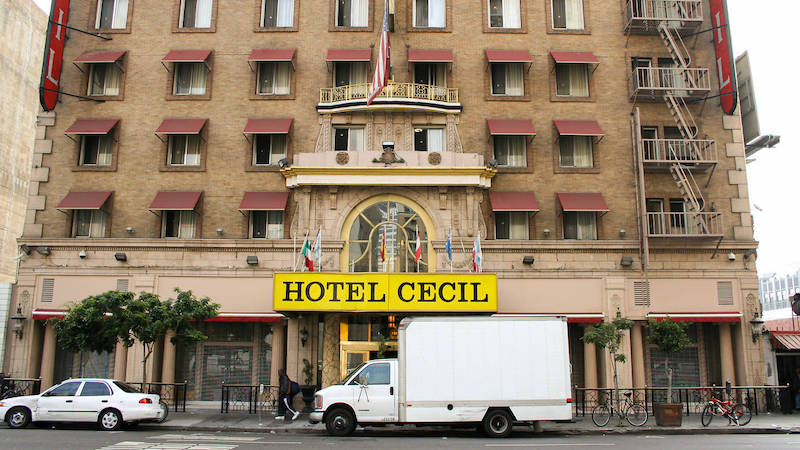 Featured image credit: Unsplash
Which of these shows will you be adding to your watchlist?
Click here to read more on lifestyle.