Anti-Brexit protests outside the University of Kent
Canterbury for Europe and University of Kent students joined forces this week at an anti-Brexit protest – just days before the Prime Minister returned from Brussels with no signs of a Brexit deal.
Around 30 people gathered outside the students' union to voice their concerns of a no-deal Brexit organised by Canterbury For Europe, a group campaigning for the UK to remain in the European Union.
Canterbury for Europe's aim is to support the national campaign to reverse Brexit by increasing public pressure on the government.
Chairman of Canterbury for Europe, Ian Morris stated:
"If a no-deal Brexit goes ahead, there could be a catastrophic traffic jam across the whole of Kent, it won't just be around the ports of Folkestone and Dover, there will be a backlog throughout the whole of Kent."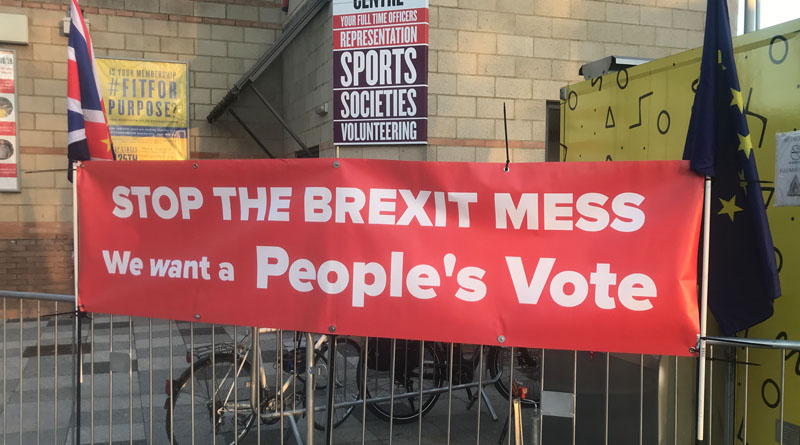 Students of the University of Kent also joined the protest, waving EU flags and playing drums to stand their ground against Brexit.
One added: "A no-deal Brexit would just mean turmoil for this country. I'm an international student so I didn't get much of a choice in the decision. I just hope Theresa May makes the right decision with her approach."
The protests came before Theresa May's recent visit to Brussels to discuss Brexit deals, after leaving empty handed, resulting in a divided country – some fearing the consequences of a 'hard Brexit'.