Bastille ends 2019 Tour at Margate Winter Gardens
Bastille performed for the last time this year at Margate Winter Gardens on Monday, and they couldn't have ended their tour any better. 
It was their final show of the decade, frontman of the band Dan Smith told the crowd 'possibly for quite a while'. 
It may have been a cold and windy Monday night, but as soon as they came on stage the whole crowd completely forgot what was happening outside and it didn't matter.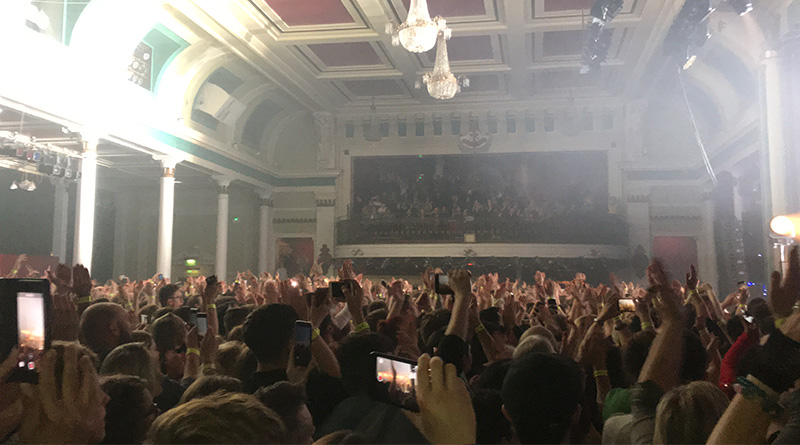 They came out to the upbeat Quarter Past Midnight, which instantly had everyone jumping. Everyone around me (including myself) were singing their hearts out.
Being a Margate resident, it was a massive shock when the Brit Award winners and Grammy-nominated band announced that they were coming to Margate back in May, so it was of course a no-brainer and I had to attend. 
Bastille released their third album Doom Days in the summer and extended edition This Got Out of Hand this month. They performed the album astonishingly, proving to the crowd why they have gained so many awards and utmost respect. 
They kept the crowd going through-out the whole night, Dan engaging with the crowd and showing appreciation to the fans. 
His performance was electrifying, he never stopped showing love to the crowd, waving at fans, high fiving them and he even sung up on one of the balconies during his performance of 4AM, with the fans being just inches away from him. 
The first half of the concert consisted of songs from the new album, with the second half featuring some of the band's biggest hits from their first album Bad Blood.
They included a rocky version of their cover Can't Fight This Feeling from the John Lewis ad. 
Bastille also performed their hit single Happier near the end of show, with Dan singing it in the crowd, his fans surrounding him.
Their last 2 songs definitely being the best out of them all; Of the Night and Pompeii. 
Their epic performance of Pompeii was something to remember, with everyone going absolutely crazy. 
It was such an intimate event with it being at the Winter Gardens.
I saw them at the 02 arena for their tour in 2016 and I have to say it was a much better atmosphere in Margate.
It felt like such an emotional night for the band, with them linking arms at the end and saying farewell to the crowd. They showed their appreciation to the crowd the whole night, but especially during that moment at the end when they waved us goodbye. 
Their enthusiasm all night made it feel like New Year's Eve, it was spectacular.