Bluewater Amazon 4-Star shop closes months after opening
Just months after their grand opening, the Amazon 4-Star store in Bluewater Shopping Centre has closed.
The innovative store opened its doors in October 2021 and was labelled as a 'mini-department store' because of its wide variety of items to choose from.
From toys and clothing, the products are of high quality and rated highly.
So why did the new store close?
According to The Mirror, closing the 4-Star store will allow the company to expand on other Amazon stores, such as Amazon Fresh,  Amazon Go and their partner store, Whole Foods Market.
The online shopping platform have also announced the closure of another Amazon 4-Star store in Westfield Shopping Centre, as well as 66 stores in the United States.
Amazon Fresh and Amazon Go aren't to be confused with other Amazon stores.
Amazon Fresh and Go have a grocery and convenience store concept. Whereas the Amazon 4-Star store which is set to close in Bluewater sell trending goods.
The first Amazon Fresh store opened in the UK in March 2021 which led to the opening of other stores across the country.
Unfortunately all Amazon 4-Star stores will close in the United Kingdom and the United States.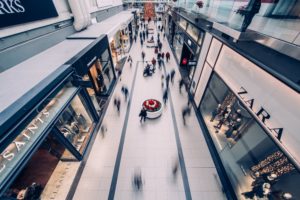 Even though this is disheartening, The UK currently homes 16 Amazon Fresh stores and can be found in cities like White City and Canary Wharf in London.
The stores have many attractive and futuristic features, like the checkout free till system, which allows customers to scan their items and simply leave when they are finished.
But how does this work?
Using a unique QR code which is connected to each individual shoppers Amazon account, you're automatically charged once you leave the store. for security reasons, camera monitors do record what is picked up.
Regarding the recent closure, Amazon have told The Mirror: "We've decided to close our Amazon 4-star Books and Pop Up stores, and focus more on our Amazon Fresh, Whole Foods Market, Amazon Go and Amazon Style stores.
"We remain committed to building great, long-term physical retail experiences and technologies and we're working closely with our affected employees to help them find new roles within Amazon."
You can find your nearest Amazon Fresh, Go or Style store here