Could Brighton Pride's cancellation effect Kent's LGBTQ celebrations?
The future of Kent based Pride events have been left in uncertainty as Brighton and Hove Pride announced their event will be cancelled this year.
Brighton and Hove Pride is one of the biggest pride events in the UK, attracting locals from its neighbouring county of Kent. However, Canterbury Pride is just behind Brighton and London as  one of the country's biggest Pride events.
We are heartbroken to have to announce the cancellation of Brighton & Hove Pride's Community Parade, Pride Village Party and Pride Festival on Saturday 7th & Sunday 8th August 2021.
You can read the full announcement here: https://t.co/VqJ9viE6Xs pic.twitter.com/5z82tWrEF9

— Brighton & Hove Pride (@PrideBrighton) May 5, 2021
Speaking with Ian Blackmore, who organises the event every year, he insists that he is doing all he can to ensure that Canterbury Pride will go ahead as planed come September: "We are working closely with Canterbury City Council, Kent County Council and Kent Police to ensure that the event will still go ahead in September.
"Our directors are doing everything they can so that the event doesn't get cancelled again and that people can celebrate safely".
Brighton and Hove Pride was due to take place in August but has been cancelled because of concerns surrounding social distancing.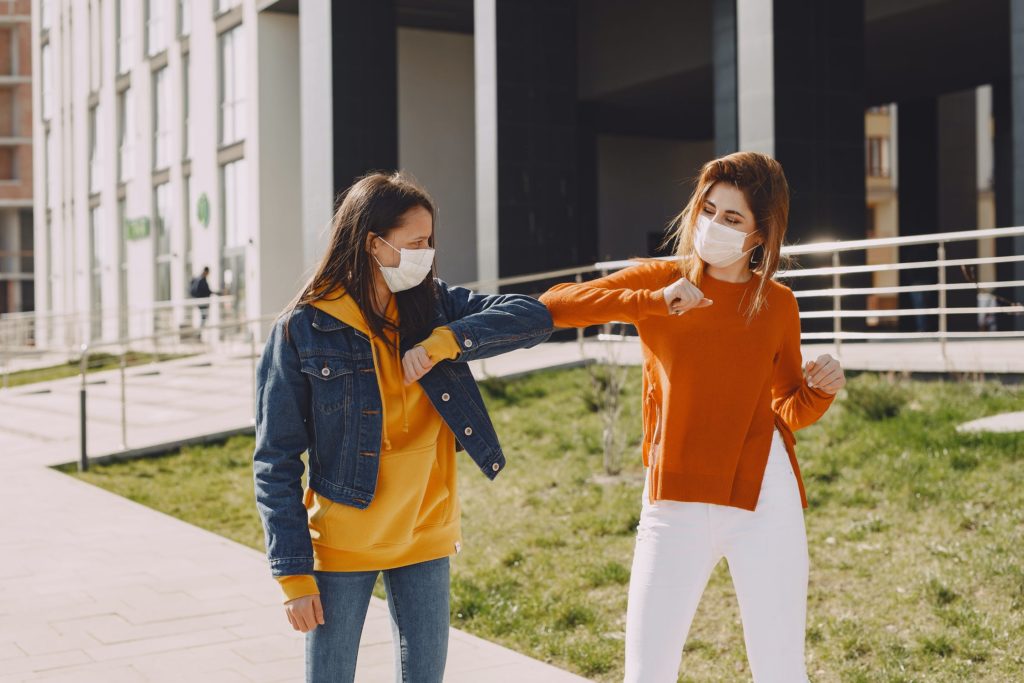 "Big events like Brighton Pride can't ensure that the event will be properly policed and the cancellation was done out of precaution. When you book your tickets, normally you would be able to get some kind of insurance but they can't ensure the safety of their event-goers which puts them in a really difficult situation.
"We've already seen big festivals like Glastonbury and Boomtown cancelled this year and I think other big events will follow. Canterbury Pride is lucky to be just on the cusp of these big margins. We had 21,000 people attend in 2019 and it's a great day of celebrations that brings the community together. I don't think we will have to cancel our September dates. we are keeping a close eye on the government guidelines and will be working alongside those".
But one Canterbury local agrees that Kent should follow Brighton Pride's decision to cancel: "It's still better to steer on the side of caution so people can come back in numbers next year."
Joel Yalland is a member of the LGBTQ community and suggests other ways people could still enjoy these events safely: "If they were to offer some online events like live streamed performances that would be a good middle ground, but Pride is really all about the community spirit."
Many fear that this is the start of a trend that will see other Pride events cancelled or postponed.
It will be hard to come back from
Oliver Wise, one of the directors of Pride Canterbury, believes that they will come back bigger than ever next year: "The directors of the festival are doing everything they can to keep the celebrations going and positively impact the community.
"Obviously during the pandemic the whole event and hospitality industry have been massively affected, and for some it will be hard to come back from but from my experience these companies will come back stronger than ever."

The Coronavirus outbreak saw LGBTQ festivals and events cancelled in 2020 with Canterbury Pride, Margate Pride and Brighton Pride among those that could not go ahead. 
A statement was put up on their website explaining the organisers heartbreak over the decision: "Delivering Pride requires an all year-round planning cycle working closely with our partner agencies and, while the vaccine rollout continues to be successful, the many uncertainties that need to be resolved to safely deliver mass gatherings and the complexities of organising Pride in our City are impossible to achieve in the time we have, so based on the best information available to us at this time we are heartbroken to have to cancel for a second year.
"We cannot risk the health and safety of Pride visitors, residents and the hundreds of staff and volunteers that help deliver Pride."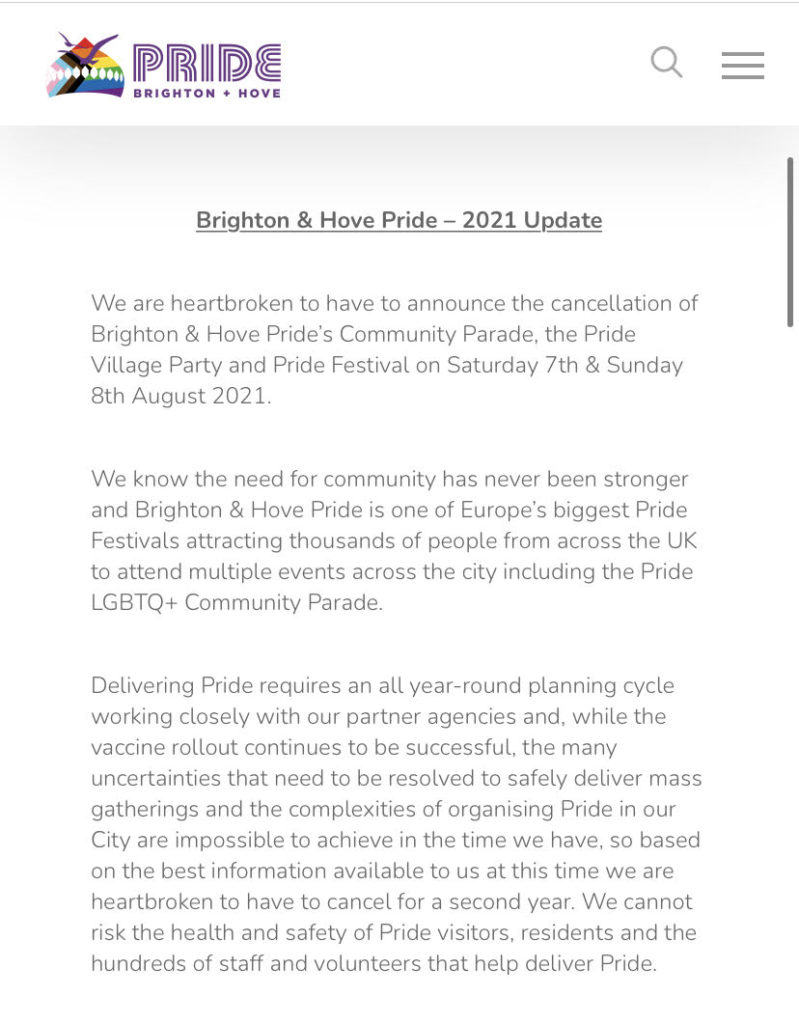 Margate Pride, including Dreamland Pride, are expected to take place on the 14th August this year with Canterbury Pride still looking to go ahead on the 11th September 2021, however, the dates of the exit strategy are still under review with June 21st the current date for lifting all lockdown restrictions in England.
Should Pride events in Kent continue to go ahead this year?