Blue badge holders frustrated after council parking decision
There has been an outcry on social media today about the blue badge free parking time reductions. 
Blue badge holders will now only be able to park for free for two hours instead of the initial three.
The change took place in February but blue badge users are only now feeling the impact, as high street stores are reopening after lockdown. 
Mark Cooke, who is a disabled man in Canterbury labelled the change as 'disgraceful' in a post on the Canterbury Residents Group. 

He said "I need to take rests when I am walking as I have a back condition that means I cannot walk very far, already there is very little seating in the town. Now I have to decide whether or not I can make it in the allotted 2 hour time slot. 
"This reduced time will force me to not travel into Canterbury anymore unless it is really necessary." 
Canterbury City Council Leader, Ben Fitter-Harding, has said that although he regrets the city council had to make these changes they were necessary to cover the huge financial loss from Covid-19.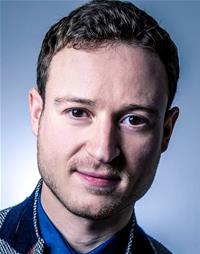 He went on to say:  "The free period for blue badge holders in council car parks was reduced from three hours to two hours in order to save approximately £30,000 of subsidy.
"Blue badges are not means tested. As they did previously if staying longer than three hours, blue badge holders staying longer than two hours can pay for the additional time they need. 
"Whilst I hate that we had to make this change, I'm confident that two hours of free parking will be a great help to those for whom it takes longer to get in and out of a vehicle and get around in our district." 
Shirley Maclerly is a disabled resident living in Canterbury: "I think we need the three hours. It can take a considerable amount of time to take out a wheelchair or scooter, make sure the user transfers safely, put away the ramp and to secure the vehicle safely. 
"I personally don't use Canterbury for shopping as I find that the car parks are not disabled friendly."