Kent's biggest charity cycle event celebrates 10 years
The Pilgrims Hospice hosted it's 10th year cycle event on Sunday in Canterbury, raising over £800,000 in the last decade.
More than 1200 people participated in the event for the East Kent charity which began at the University of Kent on Sunday morning. The riders chose between cycling a distance of 45 miles, 75 miles, 100 miles, and the newest distance to be introduced, 125 miles.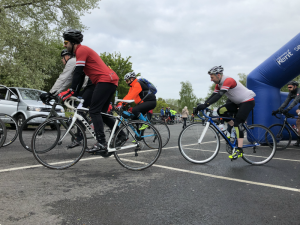 The cyclists are preparing for the 10th year @PilgrimsHospice cycle charity event ???‍♂️??‍♀️ pic.twitter.com/CiIhKMwvHJ

— Charlotte (@charlytommo) May 5, 2019
Each route took the cyclists across towns in Kent including Ashford, Wye and Canterbury.
Toby McVittie chose the 125-mile route and raised over £300 in memory of his uncle. He said:
"My uncle actually went to the hospice, he had cancer and he died and I thought they were so great and I just thought, I want to give back all that I couldn't then so I've raised lots of money in memory of him."
The Lord Mayor of Canterbury, Colin Spooner has been a huge support for the Pilgrims Hospice and attended the cycle event on Sunday. He said: "I've got a lot of good feelings about today, it's going to raise a lot of money for the Pilgrims Hospice which is a fantastic event. The last time I was at the Pilgrims Hospice, I was walking on fire so this is a lot better."
Robert Grew, Pilgrim Hospice Event Fundraiser said: "It's amazing to be involved with it really, it's the first event I've known or charity I've been at that's had such a long running event. There's something about the cycle challenge that keeps people coming back year on year."
The charity is hoping to reach their £1 million goal in donations on their 10th year anniversary. The money will go towards the care of thousands of people living with incurable illnesses across the Kent hospices in Canterbury, Ashford and Margate, as well as providing care for people in their own homes.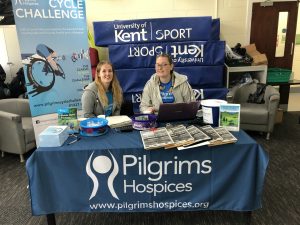 Find out what other events the Pilgrims are doing here.