Here's what you can do to help Ukraine
Canterbury residents have joined forces by offering support and aid to Ukrainian refugees and even their pets.
Here's what you can do to get involved.
If it's money you want to donate, there is an endless list of charities providing humanitarian relief to Ukraine.
The Government has already matched £25 million of public donations made to the Disasters Emergency Committee Ukraine appeal.
CCCU students are hosting their annual Spring festival today (Tuesday)
Events management student Jack Ince, 23, has chosen to raise funds for the British Red Cross Ukraine Crisis Appeal
You can also help animals in need by donating to charities like Flori's Friends Rescue. The organisation is helping refugees who have crossed the border from Ukraine to Romania with their pets by offering EU pet passports, sterilisations and vaccinations.
Founder of Flori's Friends Rescue, Natalia George said "We are in desperate need for donations to send the lorries out"
Ukrainian refugees are in desperate need of everyday basics.
Local businesses and schools in Canterbury have arranged drop off points where residents can donate essential supplies for Ukrainian refugees.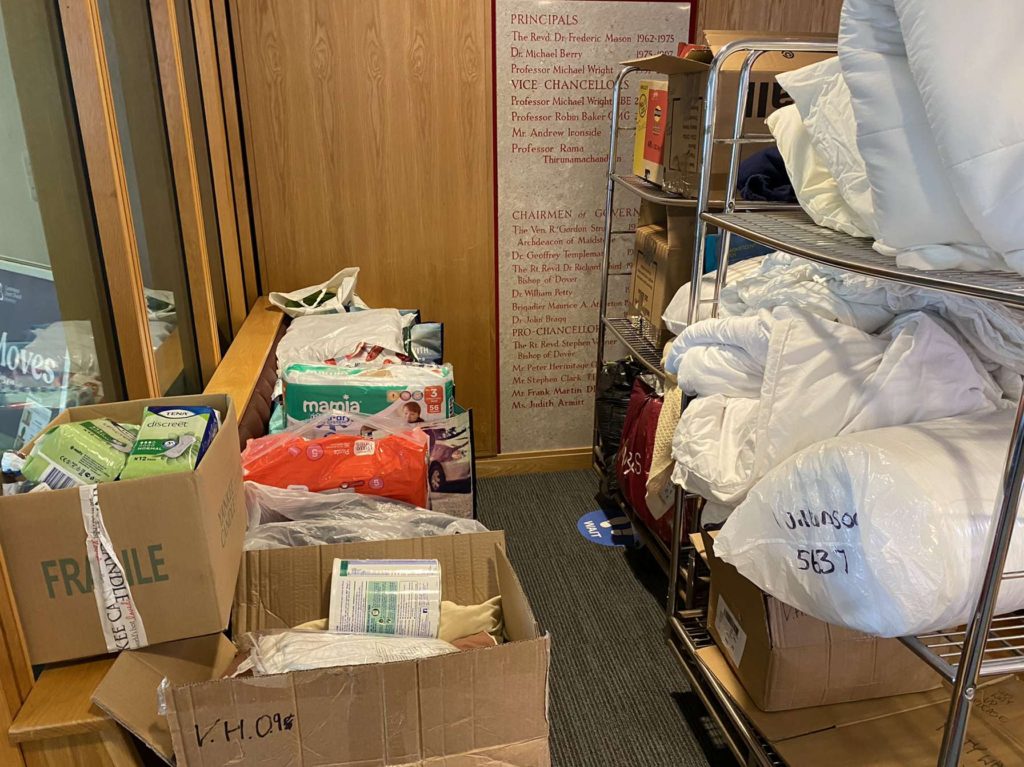 Drop off points are no longer asking for donations of clothes but are in great need of:
Nappies
Baby formula (especially hypoallergenic)
Sanitary products
Warm socks and hats
Medicine (cold and flu)
Sleeping bags and bedding
Sugar/tea/ coffee
Large scale cooking equipment (big pans, bowls, trays etc.)
Long lasting food
Toilet roll
Packs of water
Head torches
Batteries and battery packs
Tools- wire cutters, work gloves etc.
Here are some drop off points in Canterbury
Feature picture credit: Unsplash