Tim Hortons and Starbucks to arrive in Thanet
American coffee store Starbucks and Canadian coffee Store Tim Hortons have been on the cards for Westwood cross since the beginning of last year, but now they're for sure heading for Broadstairs.
Tim Hortons received its approval from TDC in January this year (2022). No building has been spotted yet and there is no expected opening date.
Starbucks received approval from Thanet District Council in July last year (2021) and since then has started the build with an opening to be expected in late 2022.
HPM are acting as Employer's Agent, Project Manager & Principal Designer for our client, The Southern Co-Operative Ltd, to build a standalone drive-thru @Starbucks off New Cross Road near Westwood Cross Shopping Centre, Broadstairs, adjacent to the existing McDonalds restaurant. pic.twitter.com/at2ojgVsxg

— Harris PM (@Harrisprojectm) April 15, 2021
Where will they be?
When built, Starbucks will share the same car park as Mcdonald's, nearby Sainsbury's and will be open between the hours of 6 am and 8 pm.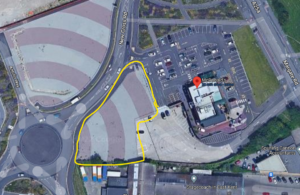 When built, Tim Hortons will share the same car park as Currys/PC World, The Range and Wickes, near Tesco Extra. The store will be open between the hours of 6 am and 11 pm. This will be the first Tim Hortons in Kent.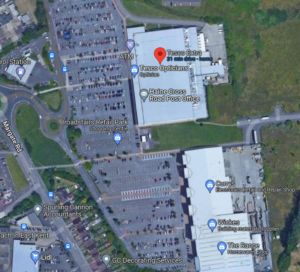 What does the public think?
Kent Citizens are very vocal about the arrival of both coffee stores. They have been sharing their opinions on and off of social media:
Jo, a 45-year-old living in Ramsgate says: "Tim Hortons, I'm not too bothered about, I don't see it offering anything particularly new. My eldest [Child] is excited about Starbucks as she likes their Hot chocolates. I don't think it's going to detract too much from what's already available"
I've heard a rumour Tim Hortons are opening a shop at Westwood Cross. I can't wait I'm gonna start queueing now. Canada's best coffee shop coming to Thanet wow. https://t.co/51zO5wQ8OV

— Ohmax (@ohmax) January 13, 2022
To read more articles like this visit our website here
Feature image: Tim Hortons & Starbucks cups credit-  Eric Mcclean & Kal Visuals via Unsplash