Pantomimes in Kent this Christmas
The pantomime season is upon us and with so many to chose from, we have listed the most popular in Kent so you don't have the hassle!
Ashford, Christ Church Hall – Rapunzel – The Tangled Adventure
January 19 2018 – January 27 2018
http://www.ashfordpanto.co.uk/
A local cast brings an entertaining and hilarious pantomime presenting a twist on the classic Rapunzel.  It will provide a great pick-me-up for all the family in January after the Christmas period has passed.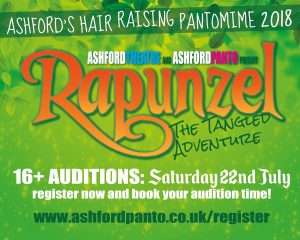 Broadstairs, Sarah Thorne Theatre – Sleeping Beauty
December 11 2017 – December 31 2017
http://www.visitthanet.co.uk/events/224723/
A magical, traditional pantomime is bought to Broadstairs with the production of Sleeping Beauty.  The success from the past seven years has seen the creative team return for another year to put on a great show.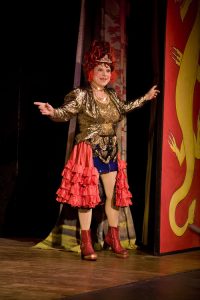 Bromley, Churchill Theatre – Snow White and the Seven Dwarfs
December 2 2017 – December 31 2017
https://churchilltheatre.co.uk/Online/bromley-pantomime-panto-kent
Snow White and the Seven Dwarfs at the Churchill Theatre this winter will be full of comedy, song and dance.  Jessie Wallace (Eastenders) and Pete Firman (comedian) take to the stage to bring this thrilling story to life.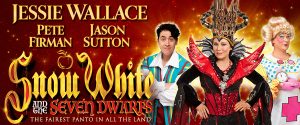 Canterbury, Marlowe Theatre – Peter Pan
November 24 2017 – January 14 2018
https://marlowetheatre.com/shows/peter-pan/
A family pantomime with lots of audience participation featuring Shaun Williamson (Eastenders and Extras), children's CBeebies' favourites Gemma Hunt (Swashbuckle) and Samantha Dorrance (The Tale Of Mr Tumble).
This year The Marlowe Theatre bought back last years creative team who created last year's award-winning pantomime, Dick Whittington.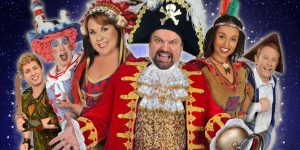 Dartford, The Orchard Theatre – Cinderella
December 9 2017 – December 31 2017
https://orchardtheatre.co.uk/Online/kent-pantomime
Louie Spence and Michelle Collins star in the biggest production of the year at the Orchard Theatre.  Over 30,000 theatregoers attend the Dartford theatre each festive season to see well known stories bought to life by famous faces.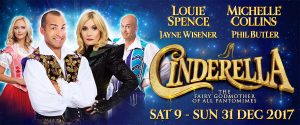 Maidstone, Maidstone TV Studios – Peter Pan
December 15 2017 – January 6 2018
https://www.maidstonepanto.com/
Amazing flying effects are featured in a magic filled pantomime with Amelia Lily as Tinkerbell and Hollyoaks' James Sutton playing Captain Hook at the Maidstone Television Studios this Christmas.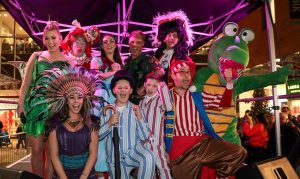 Tunbridge Wells, Assembly Hall heater – Aladdin
December 8 2017 – January 3 2018
https://www.assemblyhalltheatre.co.uk/whats-on/children-and-family/aladdin
One of the most popular pantomines of all is bought to you in Tunbridge Wells with EastEnders' Michael Greco taking the lead role as Abanzar while CBBC's presenter Mark Rhodes plays Aladdin to entertain the younger audience.