University Union President raises awareness in Canterbury on male violence
People are working hard to spread awareness on men that commit crimes of violence and sexual harassment.
In Canterbury, Becky Thomson works hard to spread awareness on this topic and says she 'speaks openly about male violence.'
Every year I march on the streets of Canterbury to raise awareness of men that commit crimes of violence and sexual harassment. Every day I speak openly about male violence.
Every second I remember what it feels like.
This needs to end #EndViolenceAgainstWomen pic.twitter.com/EEx99vfnGK

— Becky Emily Jayne (@Beckyejthomson) March 15, 2021
Becky is the current Union President at Canterbury Christ Church University's Students' Union.
She has been spreading awareness for this cause for several years now.
I have been campaigning in many forms for at least 4 years. I do this informally and formally. With charities and on social media.
She said she works closely with national and local groups who work with women who have suffered abuse.
She aims to raise awareness of the intersectional nature of male on female violence and what this means for all women.
One of the main things is marching twice a year for "reclaim the night". This is organised by UKC.
She marches in Canterbury to raise awareness and said: "In the last two years, the response has been mixed. You will always get men on the street whilst marching who call out "funny" comments or disbelieve its necessary. I have been shouted at whilst marching. I have also been publicly shouted at whilst having a conversation with an academic on International Women's Day."
She also said that generally people do stop and talk to her in Canterbury. "Women are interested and some men want to know more."
Becky works with UKC and other charities.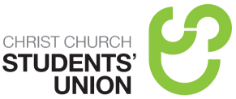 As the Union President at CCCU's Students' Union, Becky said she uses her platform to spread awareness to university students. She said: "I have also changed the Unions articles to reflect a more supportive process for victims of violence as I was a victim of on campus violence as a student."
Becky also uses her social media to spread awareness: "My twitter is very heavy on feminism and what this means in all areas for women."
Click here to see Becky's Twitter.