The female body-builder who had life-changing spinal surgery
Phoebe Grace, who had scoliosis surgery in 2015, has completed her first bodybuilding competition last Sunday.
After undergoing serious spinal surgery a year after being given the diagnosis of scoliosis Phoebe took to the stage in style.
Determined to build up her strength, Phoebe continued doing strength-based exercise to build up muscle in preparation for a possible surgery.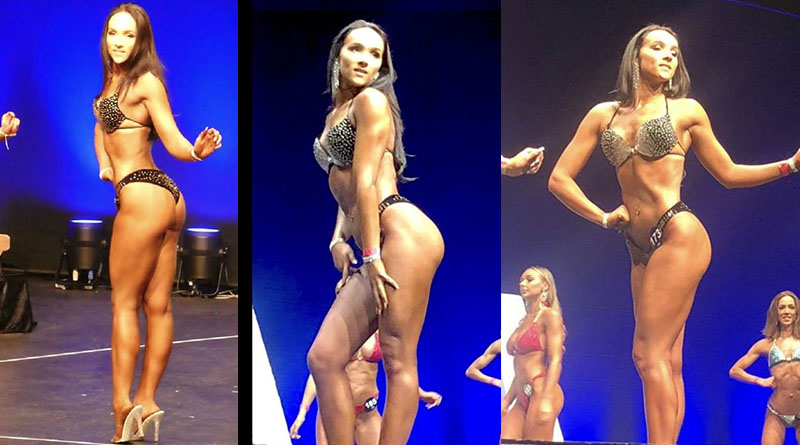 At 16 years old, her scoliosis curves had progressed dramatically and after a medical consultation with a specialist, decoded surgery was needed to improve her situation.
Before her diagnosis, Phoebe was very athletic enjoying activities such as swimming and dancing and wondered what the diagnosis meant for her.
Read Phoebe's full story here.
Just four years after her surgery, Phoebe has achieved her goal of participating in her first body building show.
The qualified personal trainer and motivational influencer competed at the Physical Culture Association's bikini competition on Sunday, glamming up in a sparkly bikini on the stage.
"I couldn't be more proud of myself."
After years of dedication, she stepped onto the stage at the Stafford Gatehouse Theatre to perform in front of hundreds of people.
The 20-year-old from Shadoxhurst in Kent expressed her elation at her achievements saying: "It felt so surreal, I just had to get the confidence and do it."
It was tough to hold the poses but it was a lot of fun."
She said: "I couldn't be more proud of myself."
When asked about the cosmetic preparation for the competition, Phoebe remarked that the fake tan was very intense and has not washed off yet.
She is already back in training mode, getting ready for an upcoming event in August.
Don't know what Scoliosis is? Read this article and find out.