Explained: Christchurch vigil in Canterbury
In light of the Christchurch attacks in New Zealand, Canterbury like many cities have been showing their signs of love and solidarity.
From hosting public talks and holding religious services outside, measures have been taken to show how religious faiths are united, here in Kent.
Here is a break down as to why this is the case, and where you can go to join in.
What actually happened at Christchurch in New Zealand?
The attack which PM Theresa May called "sickening" left 49 dead and plenty more injured in hospital.
Terrorist Brenton Tarrant who has now been sentenced for his crime, live-streamed his drive to Al Noor mosque and then fired shots inside.
Roughly about five minutes later, he drove to Linwood Mosque where he actioned the second shooting,
In Tarrant's car police had to defuse IEDs and found a number of firearms and explosive devices.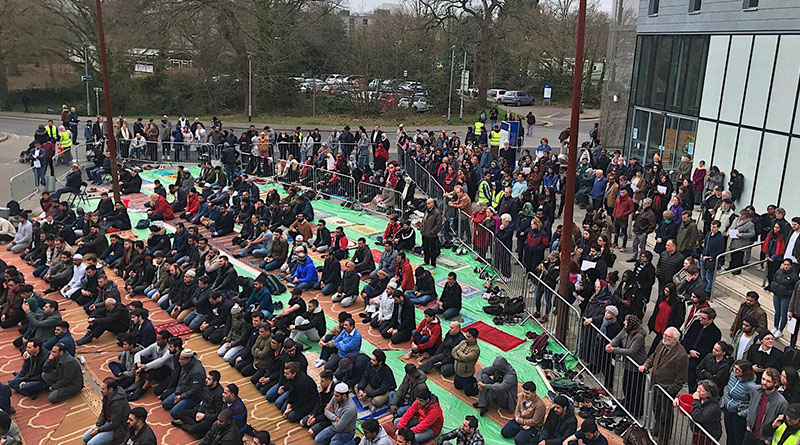 What does this mean for gun laws now?
It is safe to say that gun laws in New Zealand differ greatly from UK gun laws.
The minimum legal age to own a gun is 16 or it is 18 for military-style semi-automatic weapons.
Gun-owners have to have a licence, but individual weapons do not have to registered, New Zealand Prime Minister Jacinda Ardern said, "I can tell you one thing right now. Our gun laws will change."
How has Canterbury Reacted to the shootings?
Archbishop of Canterbury, Rev Justin Welby, has deemed the attack as "monstrous," whilst speaking at an interfaith meeting at London Central Mosque.
This led for Canterbury Mosque to host their prayer service outside in front of the general public. The Lord Mayor of Canterbury posted this, after he gave a speech at the event.
Where can you go in Canterbury to learn about faith?
Canterbury Mosque – Iman Ihsan Khan has an open-door policy and welcomes anyone into the mosque. If you have any questions go, you are more than welcome to go and ask.
The Islamic Society at the University in Kent – If you are younger or a student, this might be the best place to go to show your support for Muslims.