Easter things to do in Kent
Days out with the family
Leeds Castle
One for the whole family. Leeds castle is jam packed of things to do playgrounds, obstacle courses, train ride, its castle, beautiful scenery, its also got several food places on site along with a lovely sir down restaurant offering a big menu for all.
They offer seasonal activities too from the 1st to the 16th April their doing family easter quests.
Complete an easter trail walk through the flowering daffodils and tulips with the family and get a treat at the end.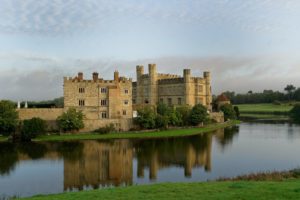 Canterbury Cathedral
Canterburys cathedral is one of the oldest and most famous structures in England with a lot of history behind it.
So come in to take part in bible readings and making arts and crafts.
Its also located right close to the high street where theres a variety of restraunts to eat such as Nando's, Wagamamas, Five guys and Taco bell.
Take part at an easter workshop in the Canterbury Cathedral.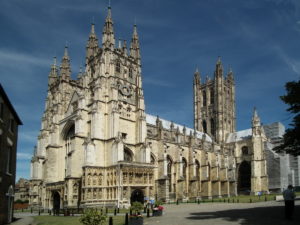 Sissinghurst Castle
Sissinghurst castle is a stunning old castle now for its gardens, its got ice cream stalls and a resaraunt you can sit down in or if you fancy quick refreshment in a coffee shop its got that too.
Over easter their offering easter egg hunts with games and activities included win at the lawn games and have a more hands-on approach to learning in our nature themed interactive activities.
https://www.nationaltrust.org.uk/visit/kent/sissinghurst-castle-garden/events/ab858fb7-453b-473f-a145-4b8289ca74be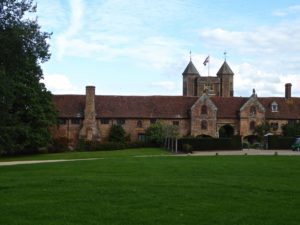 Day out with your mates
Easter Abode Sunday in Maidstone Source Bar
Sunday the 9th of April Maidstone is the place to be if you fancy getting boozy with your mates as its bank holiday while listening to some of the best DJs then this is your place.
Some of the Djs joining will be GW Harrison, Ellie cocks, Seb Zito and many more.
It will start off at banks located in the town centre then 3pm-22:00pm but if 7 hours isnt enough head over to their after party across the street at source bar one of Kents best venues for house music which has had guests headline such as, Pawsa, Secondcity and Eddy M.
The after party will take place from 9pm till 6am.
soul guardians – apirl soul event 
Soul guardians bringing a day of of soulful music from 6:00pm til 12:00am.
Bringing you our unique Northern Soul, Motown, Crossover, and Ska events. Sold out in February so don't miss the April event and get your tickets.
https://www.skiddle.com/whats-on/Maidstone/MAIDSTONE-CIVIL-SERVICE-SPORTS-AND-SOCIAL-CLUB/Soul-Guardians—April-Soul-Event/36316929/
Club Chemistry- We love shrek rave
Club Chemistry the heart of where Canterbury Uni students go for a night out are doing a shrek rave.
If you fancy a Dj shrek set and visuals along with shrek dancers, free glowstciks and free green ace paint then this is the one for you and your mates.
Feature image Credit-Tony-Hisgett