Visit Canterbury's hidden gems this spring
Canterbury is a city like no other. Situated deep in the heart of Kent, the city is well known for it's expansive history. With beautiful, picturesque streets lined with old timber framed shops, pubs and restaurants, and a classic cobblestone high street, it is no wonder that Canterbury is often described as Kent's most beautiful city.
The city is ideally located too. It's not far from popular surrounding towns, like Margate and Ashford, and it's only an hours train journey away from London. I am originally from Ashford and have been visiting Canterbury all of my life, and I moved to the city for university almost three years ago.
I have fallen deeply in love with Canterbury's medieval charm, it's bustling high street and quiet gardens.
As England continues it's journey out of it's third national lockdown, people and visitors are now flooding the streets again. So what is there to do?
River Tour
This is by far one of Canterbury's most popular attractions, the historic river tour is a unique experience you don't want to miss. You can sit back and relax as the experienced and knowledgable tour guides take you through the winding rivers in the heart of Canterbury. You'll past iconic buildings like the Marlowe Theatre, to quaint sixteenth century houses, like the Old Weaver's.
Find out how to book a tour here
Canterbury Cathedral
Take in over 1,400 years of English history by visiting the world famous Canterbury Cathedral. The original church actually dates back to the year 597 when St.Augustine first landed on the shores of Kent, and became the very first archbishop of Canterbury.
Throughout the years to come, the Cathedral became a very important pilgrimage site with pilgrims making journeys from all the way over in Europe to pay respects to Saint Thomas Becket who was murdered inside the cathedral in 1170.
Now, the Cathedral is a UNESCO world heritage site and regularly attracts over one million visitors a year, making it one of the most popular in Kent.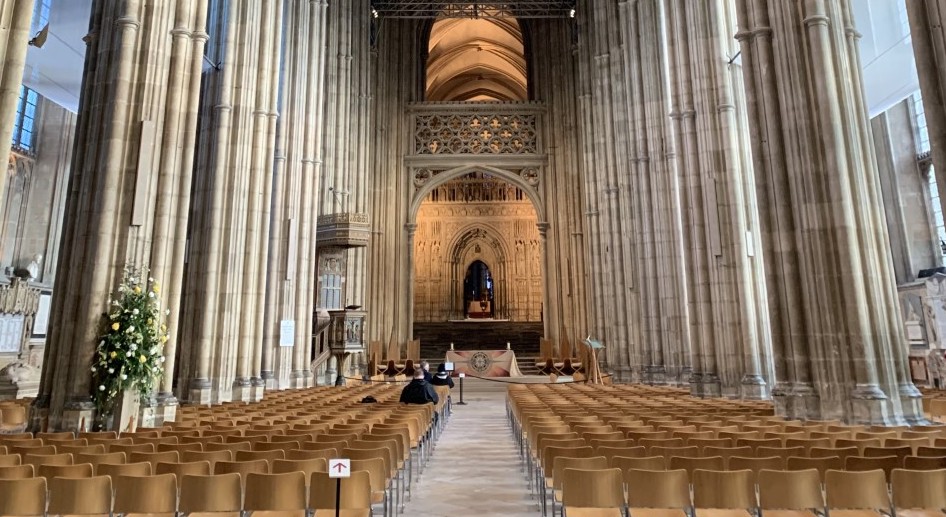 John Hippisley's Canterbury Tours
Join John Hippisley, one of Canterbury's most well known residents on a tour of the cities hidden gems. John has been conducting day and night time tours in Canterbury since 1991 and has so much knowledge about the history of the city.
The walking tour lasts around two hours and will take you all over the city. It will explore Canterbury's history over the millennia, from its roots as a pre-roman settlement to the present day. Explore Canterbury's forgotten side and let John reveal the cities secrets.
Find out how to book a tour with John here
The Old Weavers
The Old Weavers House is one of the cities most charming and quaint buildings. The 16th century building is now actually one of Canterbury's most photographed attractions.
It sits almost in the middle of the high street, with the River Stour flowing beside it.
Inside, you'll find a lovely pub serving homemade British pies, light lunches and more. During the bright spring and summer days, customers can enjoy dining on the outdoor terrace overlooking the river.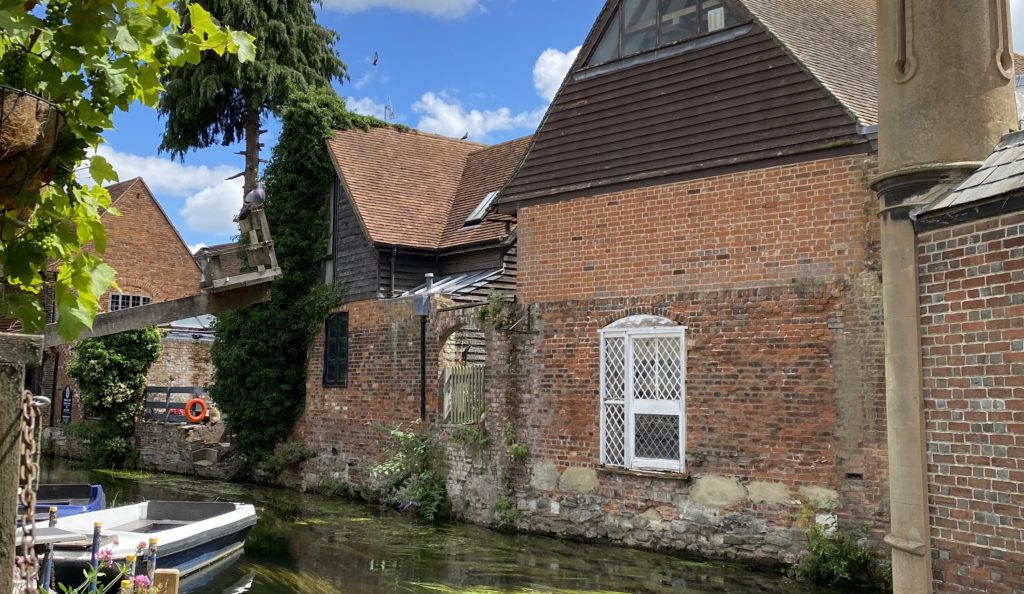 There is an abundance of activities and places to visit in Canterbury this spring.
If you are looking for a place to drink, be sure to take a look at The Canterbury Hub's list of 8 best pubs to visit with heaters!