Kent Floral Art prepare for the Kent Garden Show
Preparations have begun for Kent Floral Art as they get ready for the Kent Garden Show.
Kent Garden show will run over the next bank holiday weekend in May.
Included in the popular event is an annual show which is held by Kent Floral Art.
Gill Smaggasgale is the chairman for Kent Floral Art and described the organisation as "the umbrella organisation that looks after all Kent flower clubs".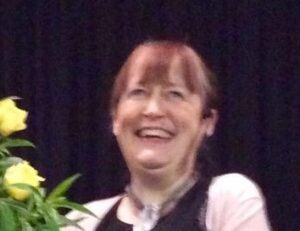 Gill Smaggasgale. Image Credit: Gill Smaggasgale
"We are affiliated with NAFAS which is the National Association Flower Arranging Society," she said.
"Throughout Kent we have flower clubs who meet, some monthly, some every two weeks and at the flower clubs, they do a range of different things, so they may have workshops on making Christmas wreaths."
Ms Smaggasgale also discussed the timescale of the event and how far in advance their team begins to prepare for them.
"We launched the competition schedule which sets out the various classes in November last year, so the team that have prepared have been working on it since about September," she said.
After the schedule has been released, people can then decide what class they want to enter.
Their show theme this year is inspired by fashion and is titled "On the catwalk". More information on the classes can be found on their website.
She added: "As an organisation we are very much sort of friendship through flowers, so some people come to flower club, just because they like a nice evening out."
Other events for Kent Floral Art include the Kent County Show which is happening later in the year.
Ms Smaggasgale said: "Whether you like putting flowers in a vase or you want to do something fabulous a huge design led, you know all are welcome, you don't have to be an expert at all."
You can contact Kent Floral Art by email: info@kentfloralart.co.uk or find them on social media.
More information on the Kent Garden Show can be found here where there are more details of opening times and tickets, as well as the different activities which will be running over the weekend.
Feature Image Credit: Gill Smaggasgale