London Bridge attack: Kent man caught up in terror incident
A Kent worker has described how his office was put into lockdown following the stabbings on London Bridge this afternoon.
Christian Ward, from Ashford, exclusively told the Canterbury Hub  that he heard 'lots of sirens' outside as the incident unfolded.
We heard police helicopters circle above
Mr Ward, whose office is near London Bridge, said: "We heard sirens from police cars and we heard police helicopters circle above. My office is on lockdown and our security team was tasked with finding two team members who were outside the office at the time.
"I didn't hear any shots myself but two of my team heard shots from the bridge below."
He also took photos from his office windows.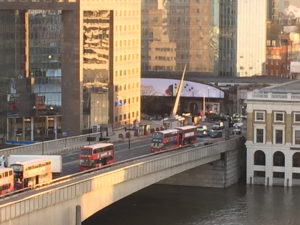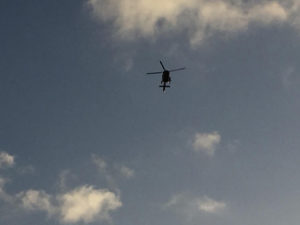 The Met Police have closed off London Bridge after the incident, where a number of people were stabbed and man shot by police.
London Bridge station has also been closed, causing uncertainty for travel plans for commuters this evening.
The Met Police are treating the incident as "terror-related".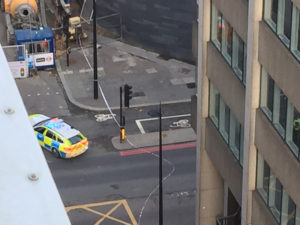 Videos from social media have surfaced showing armed police offers aiming their weapons down the bridge.
The Met Police are using Twitter to circulate any new information, regarding safety and the attack. They urge people to check their feed for the latest factual information.
You can read more about this story on The Canterbury Hub here