School strike for climate returns to Canterbury
School children marched down Canterbury's high street today to protest about climate change. Pupils from around 50 schools across the UK have gone on strike over issues surrounding climate change.
The idea was first sparked by Swede, Greta Thunberg, in 2018 with climate marches taking place all over the world earlier this year.
Speaking at the UN in October, she said:
You have stolen my dreams and my childhood with your empty words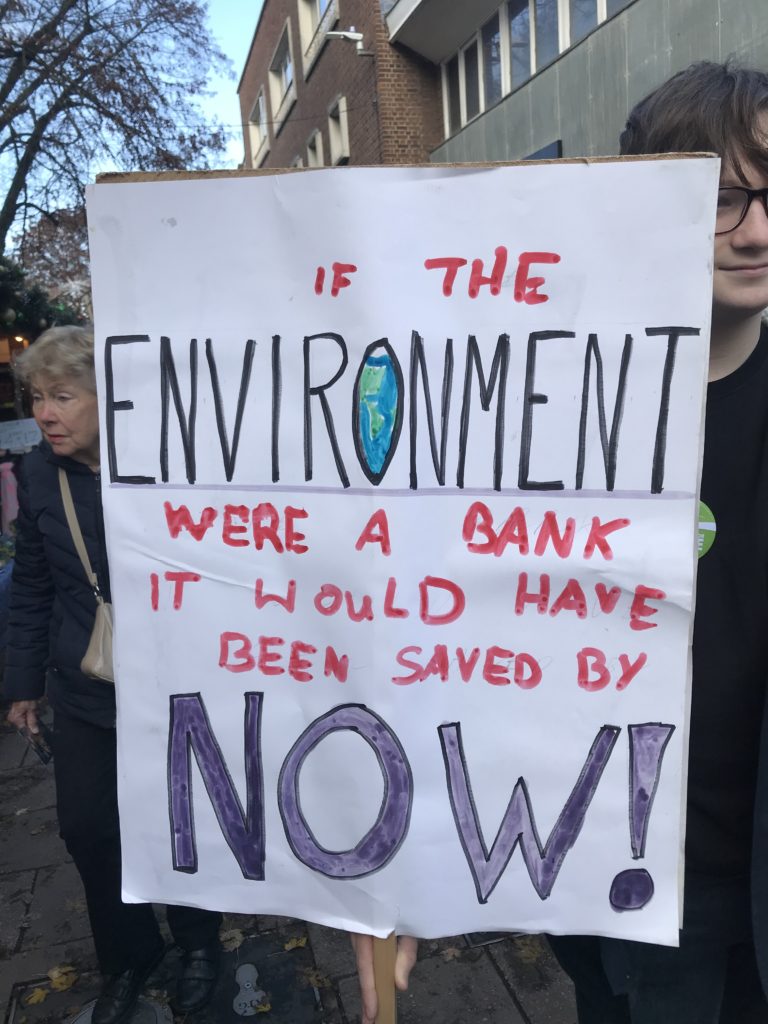 The protesters started at the top of the high street, chanting 'What do we want? Change! When do we want it? Now!'.
Their march took them down the high street, then past the Marlowe theatre, before congregating outside the Cathedral's entrance.
A megaphone was brought out, with speakers invited to come and talk to those gathered around.
This young man said: "… to [reduce the impact of climate change], we have to regulate, we have to do our best to make it our planet, not theirs."