5 events you must go to at the National Trust
With the summer season coming soon, here are some fun and free activities to do at the National Trust locations in Kent as spring comes to a close.
Merry Wives of Windsor 
If you're a fan of Shakespeare and enjoy the theatre, visit the Emmets Garden at Seven Oaks. The Merry Wives of Windsor is taking place for an outdoor performance by the Bloomin' Arts Theatre Company, a charity dedicated to creating opportunities in art for adults with disabilities.
The performance will take place on the meadow on May 20 at 1:30pm till 2:30pm, the event is free for members of the trust and non members will be required to pay entry.
View this post on Instagram
Toddler Mondays 
For all the families with young children under five, take your little one to Toddler Monday at the Knole in Seven Oaks for some fun and entertainment.
During term time from 10am-12pm you can meet other parents and careers with a selection toys and games whilst enjoying a hot drink at the Brewhouse cafe. Also story time starts at 11am till 11:30am in the bookshop.
So why not join in before or after your morning coffee? Enjoy new stories as well as some classics that you and your little one will love.
The event is free but normal membership applies. The Knole recommends parents and careers to book in advance to avoid disappointment.
View this post on Instagram
21st Annual Plant Fair 
If you've got a case of the green fingers why not visit the 21st annual plant fair at the White Cliffs of Dover for all things green. Take yourself over to the conservation on May 12 and 13 from 10am till 4pm
From plant to herbs and flowers to vegetables, they have wide range of things for your gardening needs grown by the team at White Cliffs. Entry is free but parking charges apply to non-members.
All proceeds go towards the conservation of the magnificent White Cliffs of Dover and the nature they support.
The Prize is right: Half term Trail 
Looking to get outdoors this May half term, join The Prize is right: half term trail at the Chartwell in Westerham.
To commemorate 70 years since Winston Churchill was awarded the noble prize for literature. Take a look at the itinerary of awards, prizes and honours he received in his lifetime and posthumously.
Activities include decorate your own medal inspired by Chartwell's extensive collection, get Gratwicke Beatrice 2nd the cow ready for the county show, and run to the five ports in the fastest time.
Trail sheets cost £3.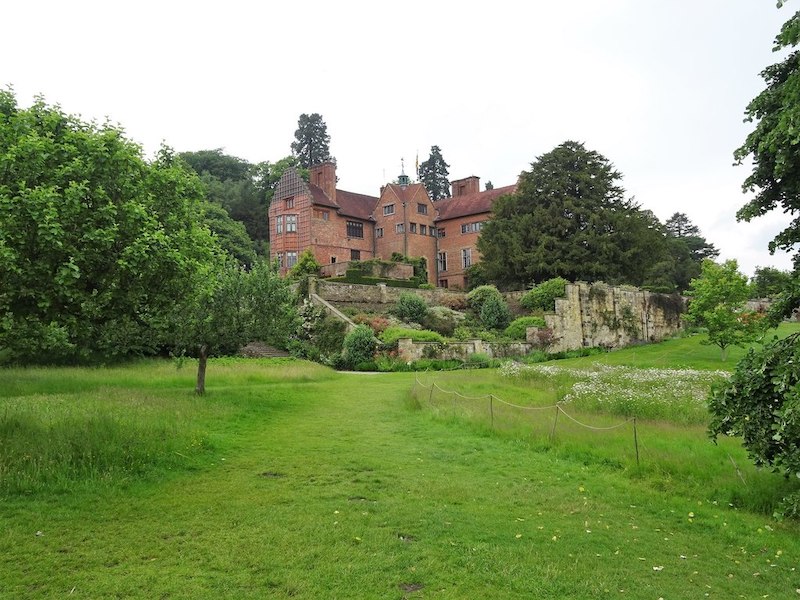 Zoolab Animal Ecounters 
Are you an animal enthusiast, take this opportunity to get up and close with creepers at the Zoolab animal Encounters in Scotney Castle. Are you ready for this experience?
You might meet some Giant African land snails and millipedes to 'Madagascar hissing cockroaches' and scorpions straight from the Asian Forest and make this half-term one to remember.
You may go eye to eye with an iguana, cheek to cheek with a corn snake or toe to toe with a tree frog! Booking in advance is required so book now to avoid disappointment.
View this post on Instagram